We live in truly historic times. The coronavirus is ravaging the structure of our society in a way we have never seen. We may be on the verge of a major recession or even an economic collapse. The stock market has been crashing. Given that, investors want to know how to make money during a crisis.
We have answers.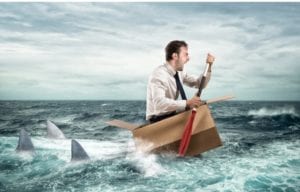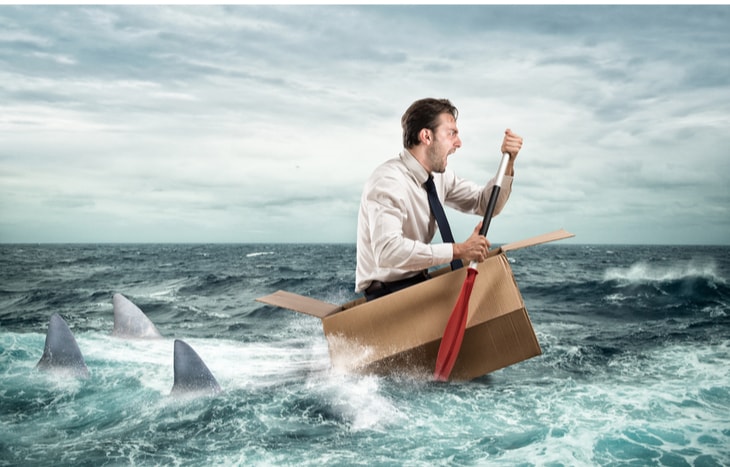 Two Different Crisis Investing Strategies
There are two ways to think about how to make money in the stock market right now. One way is to play the long game. To do so, you need to allow the stock market to stabilize. You can buy the dips in the market because you are looking at a long time horizon.
There is a good side to this advice. In the long term, the stock market always recovers. The stock market is still the best place to have your money in the long term. And it will likely always be the best place.
But there's another view. 
From the perspective of this other view, this advice is bigger junk than junk bonds. You don't have five or 10 years to wait for the stock market to come back. You need to make money now. 
Not to mention, even if the stock market comes back in four or five years, it will continue to cycle. There will always be down markets. Bear markets. Stock market crashes. 
So instead of looking at the long term, you could ask how to make money during a crisis.
Making Money With the War Room
This second view is the approach taken by the trading service Monument Traders Alliance. It has a trading discussion platform called The War Room where investors can chat with each other and get insight from master traders in real time.
In The War Room, members continue to buy. And to sell. And most importantly, to make money. Even during this coronavirus crisis.
The traders participating in The War Room have made some incredible trades this week. Even making money on stocks that have gone down.
For example, on Monday, trading expert Bryan Bottarelli in The War Room explained that Planet Fitness was in trouble. Since that time, the price decreased more than $20. You can make serious money off a move like that.
Bottarelli made a similar call with Disney stock this past week before watching the stock decline by $13.
If you were in The War Room and listened to these calls, you did very well while the broader stock market was collapsing. 
Good Stocks for Making Money During This Crisis
Bottarelli has pointed out three stocks to bet on during the current crisis:
Clorox (NYSE: CLX) – This one probably doesn't shock you. We all need to be cleaning and disinfecting like crazy. Over the last five days, the stock has gone from $160.32 to $190.95 for a return of more than 19%. As people are being advised to continue disinfecting and cleaning as much as possible, Clorox is a good bet to continue to do well in the period ahead.
Zoom (Nasdaq: ZM) – Remote working is the new reality for America's professional life. Zoom leads the way in video conferencing and makes remote meetings possible. Over the last five days, Zoom stock has increased from $106.25 to $118.71 for a gain of 11.72%. This stock should only figure to do better in the months ahead as more people are forced to work from home even longer.
Teladoc Health (NYSE: TDOC)- Just as Zoom makes working from home possible, Teladoc Health makes seeing your doctor from home possible. Teladoc Health stock has risen from $126.75 to $136.93 over the last five days for a gain of 8.03%. As we all now know too well, our health is more important than ever. Expect this stock to keep doing well.
Some Stocks to Avoid During the Crisis
Making money during a crisis isn't easy. And there are plenty of stocks that Bottarelli thinks you should be cautious with. In fact, he has identified two sectors that may be in more trouble than you think that have gotten less attention.
One sector that could be in major trouble is the motorcycle industry. Which could spell increasing trouble for Harley-Davidson (NYSE: HOG).
People do not buy Harleys anymore. It appeals to an aging population that is less inclined to buy going forward. 
And it will show. During the Great Recession, Harley-Davidson lost 80% of its value. This year so far it is down only 50%. That's still a lot. And it could be going all the way down to $5 stock territory.
Another sector that will be hit hard by the coronavirus crisis is the dental sector. Aside from emergencies, many dentists in the United States can no longer perform operations until April. At least.
Dentists and hygienists are also highly at risk for contracting COVID-19. As a result, large dental suppliers like Patterson Companies, Dentsply Sirona, and Henry Schein may be in trouble.
Lots of stocks have been hurt by this market downturn. Be careful where you put your money.
You Can Keep Making Money During the Coronavirus Crisis
Making money in a recession or crisis isn't an easy feat. But it's more than possible if you combine cool intellect, smart insight and sound judgment. 
Like the traders in The War Room, the opportunities are out there for you. You don't have to run scared. You don't have to sit on the sidelines. And you don't have to wait 10 years to start making money again.
So the next time someone asks you how to make money during a crisis, I sincerely hope you let them know that the stock market still remains America's greatest wealth generator. And the best wealth generator in the world. 
---
Brian M. Reiser has a Bachelor of Science degree in Management with a concentration in finance from the School of Management at Binghamton University.
He also holds a B.A. in philosophy from Columbia University and an M.A. in philosophy from the University of South Florida.
His primary interests at Investment U include personal finance, debt, tech stocks and more.