Reviews
The 2019 American Health & Wealth Summit Review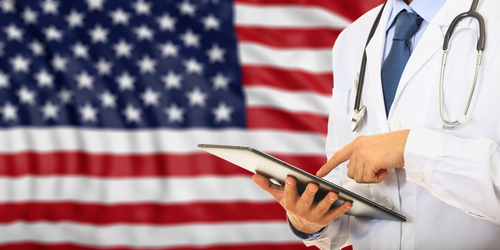 The 2019 American Health & Wealth Summit features former Speaker of the House Newt Gingrich and biotech investment expert Marc Lichtenfeld. They come together to discuss America's healthcare system and investment opportunities.
In 1960, Americans spent $27.2 billion on healthcare – just 5% of GDP. But today, it's $3.5 trillion. Americans will soon spend close to 20% of the entire GDP on healthcare. Although, thanks to the single most important scientific breakthrough of this century, we are on the verge of a new set of medical treatments.
These treatments could solve a lot of political gridlock in Washington and unburden our economy from the current healthcare fiasco. There's a lot of money and a huge opportunity at hand.
Health & Wealth Summit Expert Review
Former Speaker of the House Newt Gingrich
Newt Gingrich has a deep understanding of politics and the healthcare system. He's penned several best-selling books on the importance of medical innovation and its role in transforming the health of Americans.
In 2003, Newt established the Center for Health Transformation, a think tank focused on fixing our broken healthcare system, along with saving lives and, eventually, money for all Americans.
During his time as speaker of the house, he made it a priority to balance the budget by diverting funding from less important and, in most cases, downright wasteful government programs to the National Institute of Health.
Biotech Investment Expert Marc Lichtenfeld
Marc has been out in front of a number of major scientific breakthroughs. He knows how to profit from these situations. And he passes his insights along to a select group of loyal readers.
He recommended Celldex Therapeutics to his readers right before the company released positive Phase 2 clinical trial data on its treatment for triple-negative breast cancer… and the stock surged 419%.
Marc identified a huge opportunity in NPS Pharmaceuticals as it developed its groundbreaking drug Gattex to treat a condition called short bowel syndrome… and his readers had the chance to collect a huge 775% gain. Marc's subscribers have done incredibly well…
Reviews and Feedback
Marc ran a survey to his subscribers, and here are just a few of the hundreds of responses…
Gil Partridge recently wrote in to say, "Marc is helping me generate $20,000 for vacations, including a recent trip to Amsterdam, a trip to Costa Rica and a trip to Disney World for my whole family."
Henry Bollinger told us, "I'm making more than $50,000, and yes, I do sleep better at night – which is a good thing, since I am 82 years young! Clearly, I have enjoyed the gains and will continue to do so."
Paul Yates says, "Marc's research allowed me to retire at 59."
Stephen Ellifsohn said, "From Marc's recommendations, I am making around $50,000 per year. We spend it mainly on vacations. I learned a lot from Marc, and he helps me achieve my income and lead a good life!"
Colin Jones says, "I made $200,000 on Synergy thanks to you. Bravo!"
These reviews are probably one of the reasons Marc works so hard. It's an amazing feeling to hear the stories of the people who have had their lives changed thanks to investing in the top medical breakthroughs.
That's the great thing about biotech investing. You help people with the new medical treatments… and you help people financially.
The 2019 American Health & Wealth Summit is packed with useful information. Both Marc Lichtenfeld and Newt Gingrich bring in-depth, expert insight to the table. They know that Americans can solve healthcare problems and make this a better country for everyone.
To learn more straight from the source, click here.
Good investing,
Rob
---