Tech Stocks
AQN Stock Forecast – Investing in a Sustainable Future For Everyone
AQN stock is one of the few opportunities to offer high growth potential and a rewarding dividend to investors. Investing often comes down to choosing between more risky, higher growth assets or less risk and more predictable cash flows. AQN has the ability to change that, offering an attractive dividend and an expanding portfolio of in-demand products.
Algonquin Power & Utilities Corporation (NYSE: AQN) is a Canadian-based utility provider. The company is expanding its renewable portfolio by purchasing and utilizing clean energy investments in wind, solar, and hydroelectricity sources.
The utility & renewable energy company is certainly an attractive growth stock. But it also offers investors a generous dividend, currently providing a 4.06% annual yield.
The renewable energy market is expected to reach over $1.5 trillion by 2025. Will Algonquin Power & Utilities Corp. grab a share of the new influx of investments? This AQN Stock forecast will take a deep dive into the company's role in the clean energy movement.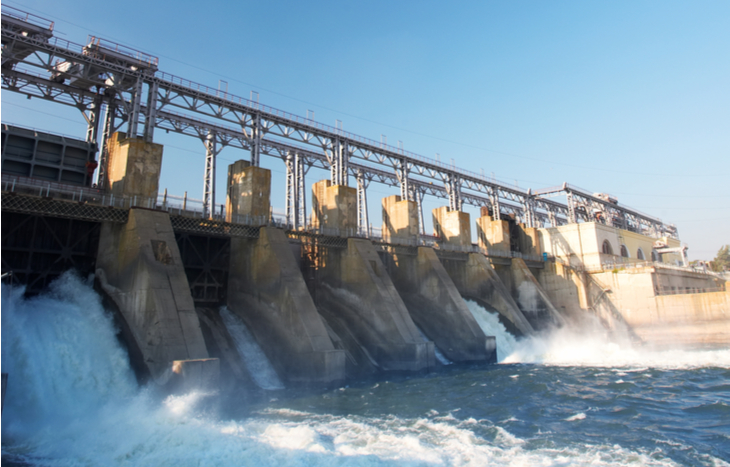 Algonquin Power & Utilities Corp Stock Price Analysis
Algonquin Power stock started the year off strong. Like many renewable energy stocks, AGN extended all-time high prices to just over $17.50 per share. But, since the stock climbed to new highs, AQN stock price has fallen more than 10%. After their Q4 earnings report, shares fell despite a growing portfolio of assets and upbeat EPS guidance for 2021.
The decline in value is better attributed to short-term market mechanics than anything else. Investors taking profits, rising consumer prices, and an overheated market.
Renewable energy was one of the fastest growing asset classes in the market at the beginning of the year. The iShares Global Clean Energy ETF (NASDAQ: ICLN) grew nearly 20% in the first month of 2021. This compared to the S&P 500 Index (NYSE: SPY), which was essentially flat for the same period.
Now, the storyline has changed. The Clean Energy ETF is down more than 15% on the year, while the SPY is up over 22%. With Algonquin stock only down 2% in 2021, will the renewable energy company generate a return for investors?
Price Targets
Next, the good news for AQN investors is that analysts believe the stock is currently priced too low. The target price of Algonquin Power & Utilities is estimated somewhat higher than $15.46. The current analyst price targets for AQN stock are as follows:
High: $19.00
Average: $16.89
Low: $15.00
AQN's share price is much closer to the lower end of the analyst recommendations of $15. The average price target of $16.89 suggests a 7% upside in share price. The higher end of the price targets at $19 suggest a nearly 20% upside in share price value.
Institutional Ownership
With high-growth industries like renewable energy, institutional ownership in a company can be a good sign for investors. When large financial institutions buy shares in a company, it can often help to decide where the "smart money" is taking a position.
Algonquin Power & Utilities Corp currently has 445 institutional investors. Of the total amount of AQN shares, 52.43% are held by institutions. The top three institutions holding AQN stock and the value of those holdings are:
Bank of Montreal – $661.3 million
Royal Bank of Canada – $444.7 million
The Vanguard Group – $273.3 million
Over half of the shares are held by institutions, which may seem like quite a bit. But, compared to competitor Pacific Gas and Electric, which has nearly 75% institutional ownership, it may seem low.
AQN Stock Financial Performance
Despite the stock's performance this year (or lack thereof), the company is still sound financially. The company's renewable energy segment (renewable energy group) is capable of generating over 3.2 GW of clean energy. And with more projects in the works, they should soon be well past 4 GW generating capacity.
The company's most considerable energy is generated through wind power (64%) followed by solar (5%).
The renewable energy segment of the business continues to expand and create more power. This means the company's regulated services group, which consists of rate-regulated electricity, natural gas, and water, can generate an extra $1.4 billion in revenue.
Also, dividend investors will be happy to see Algonquin's rich history of raising dividend payouts to shareholders. In the past ten years, AQN stock has raised its dividend at a 10% compound annual growth rate, which is currently $0.6824 annually.
Although revenue growth has slowed the past few years, the company does have new projects in place that's expected to double the company's renewable energy portfolio.
What Investors Can Expect Next From AQN Stock
Algonquin's strategic business model allows the company to grow its renewable energy assets while maintaining a steady revenue stream. With plans to significantly expand its renewable energy portfolio, the company is on track to achieve 75% clean energy by 2023.
This is potentially good news for investors as renewable energy costs have fallen significantly in the past few years. This change has made it easier for companies to switch to cleaner alternatives while remaining profitable. In the past 11 years, the cost of electricity for utility-scale solar projects fell by around 85%. Additionally, onshore wind projects have fallen 56%.
These are two of Algonquin's largest sources of renewable energy. More savings on the company's behalf can translate to more returns for shareholders in AQN stock.
Finally, if you are looking to increase your returns, don't forget to check out our free Profit Trends e-letter. You'll get the latest market updates on AQN stock and other exciting renewable opportunities. Sign-up today!
---
Pete Johnson is an experienced financial writer and content creator who specializes in equity research and derivatives. He has over ten years of personal investing experience. Digging through 10-K forms and finding hidden gems is his favorite pastime. When Pete isn't researching stocks or writing, you can find him enjoying the outdoors or working up a sweat exercising.