Even the best penny stocks come with risk. There are lots of biopharmaceutical outfits with promising product pipelines. But they don't always make it to the shelf in time… leading to bankruptcy or cheap acquisitions for the competition. And that's bad news for investors.
A new tech startup trading over the counter (OTC) can get purchased by the competition before it has the chance to make it to a larger index… leaving investors wondering "what if?" And, as 2008 proved, even major players in the banking industry aren't too big to do lasting damage to investors' portfolios.
Nonetheless, penny stocks have a special draw for both new and experienced investors. After all, at one point, Amazon (Nasdaq: AMZN) was a penny stock. Same goes for the likes of Apple (Nasdaq: AAPL) and Advanced Micro Devices (Nasdaq: AMD). And anyone lucky enough to get in early and stick with them knows the power the best penny stocks can have.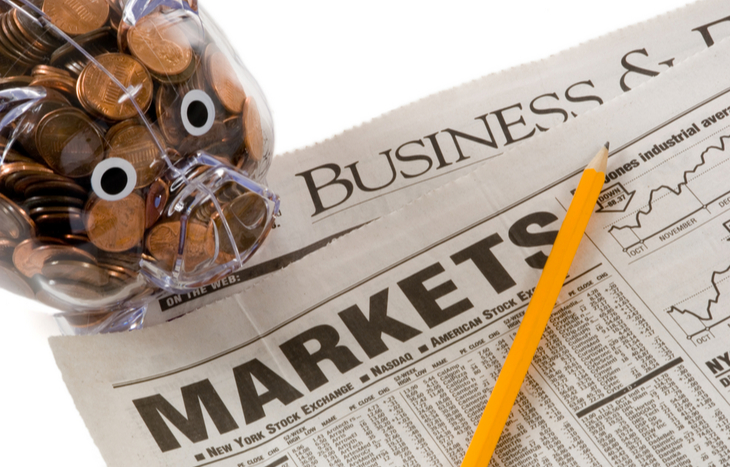 The simple truth is folks love to daydream about buying a cheap stock and watching it blast upward into a double- or triple-figure stock. Plus, there's the fact that investing in penny stocks can be a way to get into an investment before the big money does. That's because many institutional investors and mutual funds avoid stocks trading below $5 per share. But that just leaves more for the average investors.
Five of the Best Penny Stocks for 2021
Bionano Genomics (Nasdaq: BNGO)
Jaguar Health (Nasdaq: JAGX)
Ideanomics (Nasdaq: IDEX)
Exela Technologies (Nasdaq: XELA)
Avinger (Nasdaq: AVGR)
Bionano Genomics
This "structural variation company" (its description, not ours) closed out 2020 navigating dicey terrain. Nasdaq granted the company an additional 180-day compliance period to achieve the minimum closing bid price per share of $1 in order to remain listed. The company's days of skating on thin ice already feel like a distant memory. And Bionano has a lot of momentum on its side.
Since its heady days of fighting to remain listed, Bionano's diagnostic services subsidiary wrapped up a comprehensive analysis of a genome of an individual with Autism spectrum disorder. And that analysis pinpointed gene variants and other genetic deviations. But that's not all…
The company's genome-mapping platform (Saphyr) could be leaps and bounds ahead of the competition at finding structural variants in the genome. It's also more cost-effective. In fact, by this time next year, Saphyr could wind up as the new standard in clinical diagnostics. If the initial data proves to be as groundbreaking as it appears, investors will be handsomely rewarded. And that'll be the case even if its cancer research stalls.
Jaguar Health
There are a lot of myths floating out there. And they can be true about even the best penny stocks out there. As Income Expert Marc Lichtenfeld likes to point out, folks think that it's a lot easier for a $2 stock to become a $4 stock than it is for a $100 stock to be worth $200. Au contraire, mon frère. Penny stocks aren't the only investments quickly doubling in value.
Look no further than the likes of Nvidia (Nasdaq: NVDA), Boston Beer Company (NYSE: SAM) and Sunrun (Nasdaq: RUN) for big market cap companies that had massive 100% surges recently. However, not all of us are so lucky to have enough scratch to get into these high-flyers. Enter the pharmaceutical company with an eye on a sustainable future…
Jaguar Health is developing proprietary treatments for disorders using sustainable plant-based materials. It already has FDA-approved treatments on the market. Those with an eye on the future of the planet and their portfolio would be hard-pressed to find a company with this much long-term promise.
Ideanomics
Tesla (Nasdaq: TSLA) shares are probably a little rich for those looking for the best penny stocks. But anyone looking to invest in the future of electric vehicles doesn't need to clear out their bank account to get a sizable piece of the action.
At just a couple of bucks a share, this financial technology firm is doing its best to facilitate the adoption of commercial electric vehicles. (This while also dabbling in other transformative industries.) As environmentally friendly solutions to complex problems become more pressing, Ideanomics is in a strong position to wield its powers in areas including mining, delivery services and large-scale construction. If the future is as electric as the likes of Canada and California promise, Ideanomics is a promising, young company that can play an outsized role in getting there.
Exela Technologies
Robots will eventually take over the burger flipping at fast-food joints. That's just where things are heading. While it's too late to invest in Flippy, the burger-tossing specialist, the impending rise of automation is still well within investors' grasp.
Exela Technologies offers all sorts of workflow automation possibilities. Digital mailrooms, payment processing and even print communications are all in Exela's wheelhouse. But what makes this one of the best penny stocks is its ability to connect clashing automation systems with one another.
If the future is automated, Exela is in a pivotal position to connect various processes into streamlined, well-connected and well-oiled machines of efficiency.
Avinger
Our last of the best penny stocks for 2021 is yet another healthcare-focused company. While its white papers offer a lot of promising notes for the future, clearance of the company's recent FDA-approved medical device are what makes it a pick right now.
Avinger's TIGEREYE product is nothing shy of groundbreaking. Technically, it is the next generation of image-guided chronic total occlusion crossing systems. For the regular investor, this new device has the capability of delivering real-time imaging from within the blood vessel.
Building off its successful catheter product, Avinger's TIGEREYE is the first and only (to date) image-guided system for the investigation of Peripheral Artery Disease. No small accomplishment considering this condition affects nearly 12 million people in the U.S. and some 200 million worldwide. TIGEREYE has the possibility to become the Xerox or Kleenex in its field… even if copycat organizations are only a couple of years behind.
The Best Penny Stocks of 2021: The Bottom Line
All five of these companies are poised to become household names in the coming years. But due to their young nature and relatively small market cap, there's a lot that can happen between then and now. But if they manage to stand on their own two feet in the coming years, there's a good chance quite a few millionaire investors will be minted in the process.
That being said, none of these quite qualify as "all-in" investments. Always be mindful of position size. And never invest more than you can afford to lose – especially when it comes to volatile penny stocks. Because even the best penny stocks come with a fair share of risk.
If you find yourself a little too risk-adverse for penny stocks, we suggest signing up for our Liberty Through Wealth e-letter. In it, Chief Investment Strategist, Alexander Green guides readers on a safe journey toward financial freedom and a well-funded path toward retirement.
---