Interested in the best online brokers of 2021? Whether you want to invest in Boeing or Tesla, you will need to get an online broker account first. An online platform allows you to trade from any location that has an internet connection. Because the brokerage automatically processes these trades, they do not have to charge as much as traditional brokerage firms.
An online broker basically serves as the middleman during your stock purchase. They help to mediate the exchange between a buyer and seller for different stocks, bonds and other financial instruments. While some of these brokers charge a fee for their services, there are also online brokers available who do not charge commission. To discover the best online brokers of 2021, read on.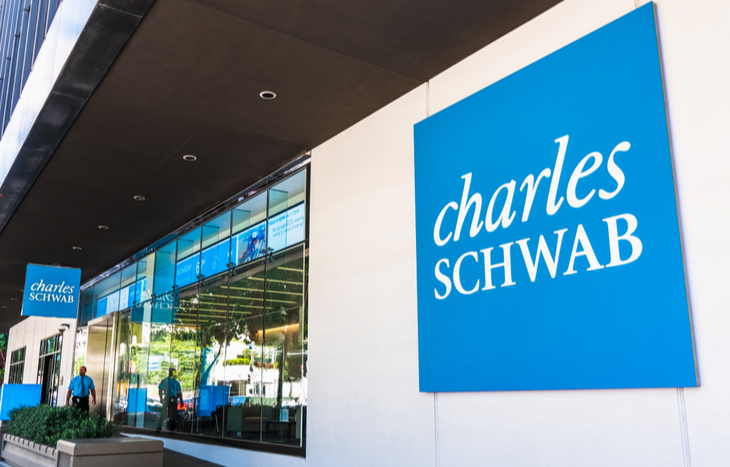 The Best Online Brokers of 2021
8. Interactive Brokers
If you are looking for a low-cost platform, Interactive Brokers is the place to go. It is also a great place for trading options. While other online brokers have better interfaces, the platform at Interactive Brokers will do everything you need it to. While the interface is fairly simple, Interactive Brokers offers robust features. It was originally designed for advanced traders, which is one of the reasons why it offers volume-based discounts.
With Interactive Brokers, you can use the Pro version or the Lite version. The Pro version charges $0.05 per share after your first 200 shares. If you buy less than 200 shares, you have to pay $1. The Pro version also charges $0.65 per options contract. Meanwhile, the Lite version does not charge you anything per trade.
Star rating: 4/5
Fees: $.005 per share with IBKR Pro and $0 per share with IBKR Lite
Account minimum: $0
7. TradeStation
TradeStation uses a web-based platform to help active traders conduct online trades. This platform can be downloaded on your desktop device. Traders love TradeStation because of how robust it is. With this platform, you get an entire range of trading tools.
In addition to the desktop platform, you can also check out TradeStation's mobile app. This app allows you to pick price alerts and view watch lists. Plus, you can analyze stock charts through the platform. Depending on how much you deposit in your account, you can also receive $50 to $5,000 in rewards.
Star rating: 4/5
Fees: $0 per trade and $0.50 per option trade
Account minimum: $0
Already have an account with one of the Best Online Brokers of 2021?
Click here to sign up for Trade of the Day+ and start making winning trades!
6. Merrill Edge
Merrill Edge is known for having some of the best analysts and researchers in the industry. The in-house team of analysts compiles detailed reports for different companies. New investors can also access Merrill Edge's educational materials.
One of the advantages of using Merrill Edge is getting easy access to funds in your Bank of America account as well. Because of this integration, you can easily move funds from your Bank of America account to Merrill Edge for free.
Merrill Edge often offers promotions, so you may be able to get extra money for opening an account. For example, one of the most recent promotions involved giving new clients $600 for depositing a certain amount of money in a new account. These promotions normally must meet certain requirements, so you should make sure to read the promotion's rules before investing.
If you care about environmental, social and governance (ESG) research, Merrill Edge is the place to go. Fund Story, Stock Story and Portfolio Story allow you to read up on the latest research. Plus, you can also get full ESG reports as well.
Owned by Bank of America, Merrill Edge does not charge any fees for trading stocks or exchange-traded funds (ETFs). Through Merrill Edge, users can enjoy some of the industry's top rewards. The Preferred Rewards program gives users a variety of benefits, but you need to have a minimum account balance to qualify for the program.
Star rating: 4.5/5
Fees: $0 per stock or ETF and $0.65 per options contract
Account minimum: $0
5. Ally Invest
Ally Invest is ideal if you are a customer at Ally Bank, but anyone can use this platform. This online broker charges nothing for its ETF and stock trades. With Ally Invest's add-on feature, you can also get option contracts for $0.50. If you want to buy a mutual fund, you will have to pay $9.95 per trade.
Depending on your initial deposit, you can get up to $3,500 for starting an account with Ally Invest. This online broker does not have extensive educational resources like other companies, but it is known for having excellent customer support. Because Ally Invest is integrated with Ally Bank, it is a great option for traders who want all of their finances situated in one location.
Star rating: 4.5/5
Fees: $0 per stock and $0.50 per option contract
Account minimum: $0
4. E*TRADE
E*TRADE was originally started in 1982. It has the distinction of being the first online brokerage in the entire country. Other than its robust web platform, the company offers two mobile apps. Plus, the Power E*TRADE platform is ideally designed for trading option contracts.
With E*TRADE, you can enjoy having excellent trading tools. While E*TRADE holds its own with stock trading, it really stands out with option contracts. Consistently ranked as one of the best web-based platforms, E*TRADE is a must have on our list of the best online brokers of 2021.
Star rating: 4.5/5
Fees: $0
Account minimum: $0
The Top 3 Online Brokers of 2021
3. Charles Schwab
Today, Charles Schwab has more than $3 trillion in client assets. In addition to serving as a full-service brokerage since 1973, the company is currently a top online broker as well. By using Charles Schwab, you can get easy access to top-notch trading tools, stock research and other benefits.
Since it was founded, Charles Schwab has focused on a customer-first approach. The online platform does not charge any fees for conducting stock trades. Plus, there is no account minimum for opening an account.
Other than its customer service, this online broker is popular because of its high-quality market research. Charles Schwab uses 25 in-house experts to create its Schwab Insights. Plus, you can use a robo-advisor through the Schwab Intelligent Portfolios feature or human advisors through the Schwab Intelligent Portfolios Premium program.
Star rating: 5/5
Fees: $0 per stock and $0.65 per option trade
Account minimum: $0
2. TD Ameritrade (Thinkorswim)
Thinkorswim is next on our list of the best online brokers of 2021. TD Ameritrade uses the thinkorswim platform, which is known as one of the top desktop platforms available. This package is ideal for investors who want to have $0 trades and excellent resources. The education for beginners is some of the best in the industry, and the platform provides exceptionally reliable customer service.
Because of its many features, TD Ameritrade is one of the best online brokers of 2021. If you are a beginning investor, this is an especially good platform to go with. It has the industry's biggest selection of educational resources, so you can watch more than 200 instructional videos. The entire learning center is based on gamification, so learning is more enjoyable. Throughout the learning process, you can take quizzes to track how much you have learned and see your progress.
Once you understand how to invest, you can gain additional information using TD Ameritrade's television network. The platform also has a trader magazine that analyzes proprietary data. All of the data is combined in the Social Signals tool, which tweets out the platform's latest analyses.
Best of all, TD Ameritrade has some of the best technology in the industry. Instead of just using an app or a website, TD Ameritrade works with multiple access points. You can access your account from Facebook, Apple Chat, Alexa and Twitter.
Star rating: 5/5
Fees: $0.65 per contract
Account minimum: $0
1. Fidelity
With Fidelity, you can trade online for $0. This platform offers top-notch trading tools and some of the best research in the industry. Many people also use the platform for their retirement savings.
Designed as a straightforward mobile app, this platform is currently used by 30 million clients. If you want to do investment research, Fidelity offers 16 equity research reports. Plus, you can check out the in-house market analysis to gain a better understanding of the marketplace.
Fidelity really shines above the crowd because of its mobile app. The app can be downloaded in seconds, and it contains a range of trading tools. Additionally, it allows you to immediately access all of Fidelity's research from your mobile device.
This platform specifically targets new investors. In fact, TD Ameritrade and Fidelity are two of the best options out there for new traders. If you are struggling to figure out how to trade online, Fidelity even has an education center.
At Fidelity, you pay $0 per trade. In addition, Fidelity does not require any minimum deposits. If you decide to trade options, you will have to pay a minor fee of $0.65 per contract.
Star rating: 5/5
Fees: $0
Account minimum: $0
Best Online Brokers Reviews
For more information about the best online brokerages of 2021, sign up for our free Investment U e-letter below.