Nate Bear
Technical Options Expert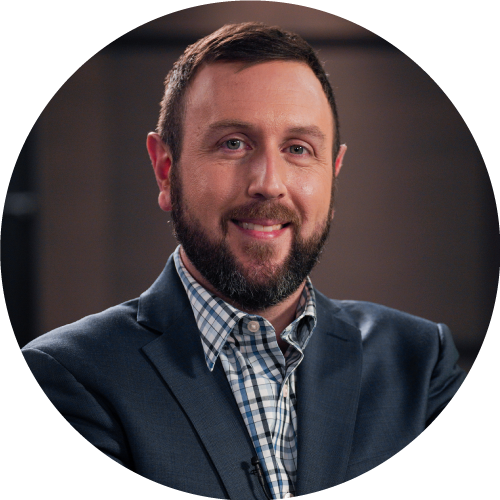 About
Nate graduated from Georgia Tech in 2005 with a bachelor's in building construction. From there, he went straight into the 9-to-5 grind, the everyday suit-and-tie life. Two years later, he threw off the corporate shackles and started his own small business.
Managing his business, United States Permit, from home gave him room to dabble in trading. He started slowly in 2008, trading with just a $1,000 account.
Like most beginning traders, Nate struggled at first. He made costly mistakes… blowing up that first $1,000 account and even another $10,000 account. But despite these initial setbacks, he was intent on learning from his mistakes – he was too hooked on trading to quit.
Then, in 2015, his son was born, and Nate realized the core reason he wanted to be a successful trader. For Nate… it wasn't about money. He wanted to quit the 60-hour grind of running a small business. From that point on, he was committed to figuring out how to make serious money from trading so he could spend more time with his family.
The biggest pivot for Nate was to think of trading like a business. He needed a system that would deliver consistent wins… not just a couple of wins here and there. The next step in his trading journey was finding a trading community, connecting with successful traders and learning from their advice. Most importantly, by working with these other veteran traders… he discovered a trading system that worked.
From there, things took off. Nate started making more money from trading than from his building business. He started trading full time in 2016, and within a couple of years, his trading portfolio had surpassed $1 million. It was clear he had found the key to pro trading success.
In the meantime, Nate's family continued to grow. At one point, they had six people and three dogs living in a 1,200-square-foot home.
But as his work-from-home trading career took off, it allowed his family to relocate to an area with amazing schools and move into a much bigger house – more than triple the size of their previous one.
Nate vividly remembers the first time he sat down at the dinner table in his new home…
"It was like a huge glass of ice water after a long walk in the desert."
Since then, trading has been Nate's full-time gig, and he loves it. He has also started livestreaming his own trades to teach others his pro techniques and help them change their financial fates.
When Monument Traders Alliance approached Nate with the opportunity to teach and guide new traders in our growing network, he jumped at the chance. It reminded him of all the advice his mentors had given him years earlier, and he wanted to pay it forward.
That's why Nate is excited to help people through his trading community, Daily Profits Live. Every day the markets are open, he shares the insights he's learned over his trading career and helps others avoid the costly mistakes he made when he was starting out. He's constantly sharing winning strategies, real-time setups and actionable advice, as well as educating brand-new traders on how they can make trading a business for themselves. His goal is to make his trading community the same "glass of water in the desert" that changed his life.

Daily Profits Live
---
This is Nate's bread-and-butter system, and it makes up 80% of his trades. TPS stands for Trend, Pattern Squeeze.
Nate looks for stocks that are TRENDING up, near recent or even 52-week highs.
He identifies the specific PATTERN in that stock indicating consolidation under a high.
Finally, he looks for a SQUEEZE setting up in that period.
Using this TPS system for identifying trades Nate's is able to pinpoint strong stocks which are consolidating, and when that squeeze indicator looks good he will strike! and those following along on the Daily Profits Live stream can join him!

Profit Surge Trader
---
Join Profit Surge Trader to see Nate's "One Ticker Payouts" game plan on display.
At the end of every month, he'll unveil the #1 stock that he believes will have the largest "Earnings Profit Surge" over the next few weeks…
And every week during that next month, he'll target MASSIVE profits using that same exact ticker!
It's one ticker… one trade… every week.
This strategy is perfect for uncertain markets like these. Even when the markets were down or flat in 2022 and 2023, Nate's research was finding incredible wins!