The best investment seminars are packed with useful insights. Although, education isn't the only thing they offer. With the right events, you'll gain access to powerful networks. You can build both personal and professional contacts that last a lifetime.
One of the best ways to network is by traveling to in-person workshops. You can make more meaningful connections face-to-face. On top of that, you can better immerse yourself in a seminar's key topics.
But alas, traveling still isn't a great option for many people. So I've covered both bases. Below you'll find some of the top in-person seminars and online events. Some of the in-person seminars also share their content online. Without further ado, let's look at the lineup…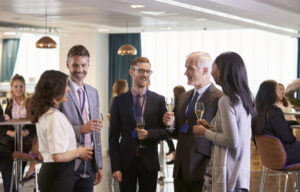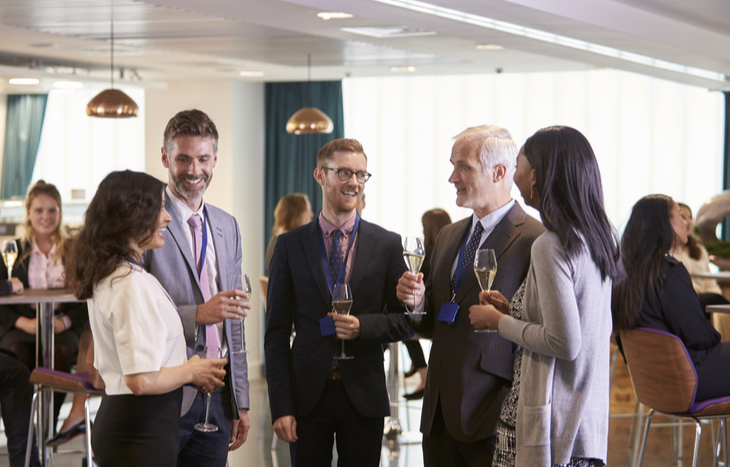 List of Investment Seminars and Workshops
*With continued uncertainty and travel restrictions, some of the events below might be rescheduled. So if there's a conference that catches your eye, please check with them directly for the most up-to-date info.
The Oxford Club's 24th Annual Investment U Conference
When: April 28-30, 2022
Where: San Diego, CA
What: This annual event hosts some of the top minds in finance, such as Alexander Green and Marc Lichtenfeld. If you've already subscribed to our free Investment U e-letter, you've likely seen some of their research and writing. At this event, you'll learn about their latest strategies and their top investing opportunities. Join Online for this amazing event!
The Oxford Club also offers exclusive retreats and cruises around the world. You can explore the upcoming trips here.
The MoneyShow Las Vegas
When: May 9-11, 2022
Where: Las Vegas, Nevada
What: This investment seminar gives in-depth insight into the markets and important trends driving them. The goal is to help everyone chart a better path to growth and prosperity, no matter which way the market moves. You can learn more here.
Morningstar Investment Conference
When: May 16-18, 2022
Where: Chicago, Illinois
What: This event attracts some of the top minds in finance. It's designed to help investing professionals learn lessons from the past. You'll also get a unique perspective about what's happening with current markets, as well as what's likely to happen next. You can learn more here.
Value Investing and the Search for Value
When: May 30 – June 3, 2022
Where: Toronto, Ontario
What: This is a five-day seminar on value investing. It's a much deeper dive than some of the other conferences on this list. It's geared toward investing and financial professionals so it might not be the best fit for casual investors. It's also limited to only 34 participants. To learn more, here are the details.
Freedom Fest
When: July 13-16, 2022
Where: Las Vegas, Nevada
What: This is an annual conference that invites some of the best thought influencers from around the world to talk, strategize, socialize and celebrate liberty. A few of the past speakers include William Shatner, Penn Jillette, Kevin O'Leary, Donald Trump, Jim Rogers, Candace Owens and Steve Forbes. In the past, I've had the opportunity to attend and I shared some FreedomFest highlights. If you're interested in attending, you can learn more by clicking here.
Final Notes on Investment Events
These are some of the top investment seminars available. And on occasion, we'll update these details. For the most up-to-date info, please visit their event pages linked above. Also, if you're interested in adding another event to this list, please reach out through our contact page.
Professionals from around the world can attend these events. They're some of the best investment learning and networking opportunities around. Attendees have learned how to improve their financial lives and build wealth. And to see how your portfolio can grow, check out this easy-to-use investment calculator.
If you'd like more investing insight, please consider signing up for our free e-letter down below. Investment U is packed with tips and tricks from investing experts. Whether you're a beginner or already advanced, there's something for everyone.
---