Buying some great lithium penny stocks right now might build your investment many-fold.
Penny stocks can be great vehicles for wealth if they're used correctly. They have great potential for big gains. Most of them have small market caps, giving them lots of room to grow.
Electric vehicles are gaining speed in the market. So, lithium stocks are sure to bring some money to the table.
Most major vehicle producers in the U.S. are now bringing at least a few electric vehicles into the market. Some brands are going entirely electric. This means the need for batteries increases.
Plus, most batteries need lithium. Greater demand for batteries means a greater demand for lithium.
The all-electric craze seems to be far from over, too.
Meticulous Research published a study about the electric vehicle market. It says from 2020 to 2027, the market will grow at an annual growth rate (CAGR) of 33.6%.
If you like penny stocks, the lithium penny stocks below might be great for your portfolio.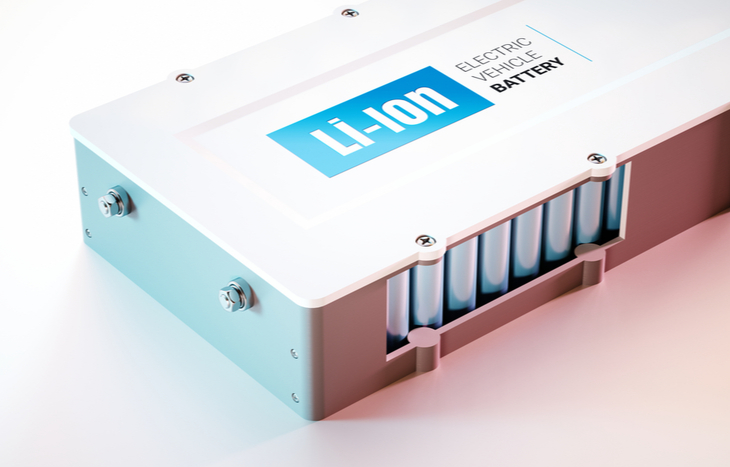 Top Lithium Penny Stocks
Noram Lithium (OTC: NRVTF)
Global Battery Metals (OTC: REZZF)
United States Antimony (NYSE: UAMY)
Controlled Thermal Resources (Unlisted: CTR)
Aqua Metals (Nasdaq: AQMS)
Why Buy These Lithium Penny Stocks?
Noram Lithium
Noram has recently rebranded, and the website explains this. The fact that it is rebranding shows growth in the company.
It explains on its site that the rest of the website is coming soon. It also explains the new site reflects the company's growth. Noram came from an early-stage exploration company to a mainstream North American company. It is soon having a Preliminary Economic Assessment (PEA) also.
Its market cap is only a bit higher than $40 million, and it's had fantastic gains since the beginning of 2020.
Noram is a Canada-based company. It provides lithium on a global scale to Europe, Asia and North America.
It's growing rapidly and it already does business on a global scale. All these things show it is one of the best lithium penny stocks for a speculative investment.
Global Battery Metals
Global Battery Metals focuses on mineral exploration. In particular, it focuses on metals that help with the "rapid evolution to battery power." It mines out of Arizona, Ireland and Peru. Gold and copper are also on its hitlist, and it searches for those, too.
February of 2021 saw a big spike in stock price. It went to ninety cents, then came back down to around twenty-five cents. Now could be a great time to buy. It seems like it could go one of two ways.
Global Battery Metals, as a lithium penny stock, could go up now. It seems like the recent spike has the stock up from its all-time lows.
It could go down now, and then rise much higher later. It seems to be in a short-term downtrend. But the recent large spike is promising for the future.
Global is at a low price right now. But it'll probably pick up speed with the adoption of more and more electric vehicles.
I'm bullish on Global Battery Metals. Now might be a great time to buy because it's low, but still up from its valley in 2019.
United States Antimony
The United States Antimony does not produce lithium. So, it's not directly one of the top lithium penny stocks. But antimony is a large ingredient in the production of batteries. It's also used for flame retardant, glass and ceramics, and ammunition and transportation.
From 2011 to 2015, United States Antimony had a massive bull run, then correction. It went all the way from about fifty-five cents to around $4.50. It came back down and has since been picking up in price again. It's been making bigger and bigger spikes.
In February of 2021, it went past the $2 mark.
The company operates in Mexico and around the world. USAC is fully integrated, so it can take the materials from the mine to processing to selling it. All within the same company.
Its small market cap around $10 million, plus its big bull spikes make it a stock worth some attention.
Controlled Thermal Resources
Controlled Thermal Resources is a renewable energy company that provides lithium resources.
This lithium penny stock is a public company, but unlisted on the general stock exchange. If you want to buy this one, you'll have to go through an intermediary. You can also use a stock trading platform that allows you to buy unlisted companies.
The reason I put this one on the list is because GM recently partnered up with the company. This could mean lots of reliable business for the years to come. Reliable business and a boost in cashflow usually mean a boost in stock price.
Here's the nature of the collaboration:
GM made a multi-million-dollar investment in the company's California "Hell's Kitchen" project. It is the first company to invest in Hell's Kitchen and have first dibs on lithium produced. The lithium is domestic and responsibly sourced.
Plus, there is an option for a multi-year partnership with GM. This could all be very good for CTR's stock price.
The leadership team has been developing and managing Salton Sea renewable energy projects. And it's been doing so for at least 25 years. This gives it a solid foundation and history to succeed with GM.
Aqua Metals
Aqua Metals recycles batteries. This includes lithium-ion batteries and lead batteries. Its website brags about having pure lead from its processing system. Aqua's mission is to increase global lead production without increasing emissions.
Aqua's leadership team is very good. They all have incredible history behind them. Each one of the leaders has leadership and accomplishments in their respective fields.
In March of 2017, Aqua Metals reached almost $20. Since then, it's had a valley and dropped below $0.40 in early 2020. More recently, it's been picking up its head, and even had a nice bull run up to $6 in February of 2021.
The stock has corrected, and now might be a great time to buy. It looks like the stock is picking up again to become bullish. There are many catalysts going into the market right now. All these catalysts could make this an incredible lithium penny stock to own and gain from.
"The Final Word" and Other Lithium Penny Stock Opportunities
Lithium penny stocks could likely bring nice returns to your portfolio.
Government mandates and increased environmental awareness are driving the electric vehicle market up. Along with the market increasing, demand for lithium and batteries increases also.
If you're interested in other EV investing opportunities, check out these top EV charging station stocks.
---
Vanessa Adelman graduated with an Interdisciplinary degree. She majored in Entrepreneurship, Painting, Music and Film. Shortly after, she received a copywriting mentorship with Mark Morgan Ford. Then, she earned her AWAI Verification. Now, Vanessa freelances in the financial direct response industry. She's been investing since 2016. In her free time, she enjoys books about money and wealth. She loves being with her boyfriend, hunting, fishing and going on outdoor adventures.