Partnerships
Investment U is an investing and personal finance blog designed to take you all the way from basic financial literacy to pure financial freedom. As such, we are always looking for partnerships to help us further our mission in financial and investing education.
About Investment U
:
Founded in 1999

Relaunched in August 2019

Nearly 300,000 visits per month

Nearly 80% of visits come from organic search

Moz Domain Authority (DA) of 58

Ranked for over 71,000 keywords on Google

Over 100,000 active email list subscribers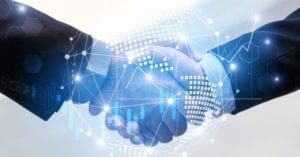 About Our Audience
33% of users aged 25-34

80% male

About ⅔ of users on mobile

General interests include:

Banking / Finance / Avid Investors

Business Professional Lifestyle

Health and Fitness

Value Shoppers

Sports Fans

Avid News Readers

Ready to Buy:

Investment Services

Employment Services

Banking Services

Motor Vehicles (Used)

Residential Properties
Partnership Opportunities
At Investment U, we offer different partnership opportunities for interested parties. These include the following:
Content Partnerships
We are interested in a variety of content arrangements that could include the following:
Guest posting

Social media sharing

eletter content

Co-authored content
Such partnerships are generally mutual; content is supplied for both the Investment U website as well as your website or other properties.
Affiliate Partnerships
We run affiliate ads with our partners on a cost per acquisition (CPA) basis. This means we pay out when affiliate traffic converts and purchases one of our products. We use real-time, transparent reporting to show conversions.
Affiliate partnerships can include running the following on your properties:
Dedicated email sends

Banner ads

Sponsorship ads

And other arrangements may be possible as well.
We have offers that fit all of the verticals listed above and we are willing to work with affiliates of any size. 
Media Buys
We buy advertising directly on multiple verticals and traffic sources that fit our goals. Our biggest source is email advertising, but are open to traffic of any kind:
 Native ads

 Banner ads

 Push notifications (browser notifications)

 Landing pages (confirmation pages)

Any other sources of traffic available
We are a direct response advertiser, so we're looking for conversions or lead generation. We like vendors that want to work with us to hit our goals and we are looking to form long-term relationships. Big or small, if your traffic performs, we're happy to work with you. 
To inquire about Partnership Opportunities send us an email anytime at media@investmentu.com.