The latest Amazon stock news has investors questioning whether it's time to buy. Despite missing its latest earnings expectations, the company is still recording impressive numbers.
In the third quarter, Amazon (NASDAQ: AMZN) saw revenues grow 15% year-over-year (YOY), its lowest growth in two years. But, the company noted labor shortages and higher costs as reasons for the decline.
Furthermore, rather than focusing on short-term revenues, Amazon prioritizes the consumer experience. As a result, the company is expecting lower earnings in the fourth quarter as they work to overcome these issues.
With this in mind, here's the latest Amazon stock news that can influence its outlook as we advance.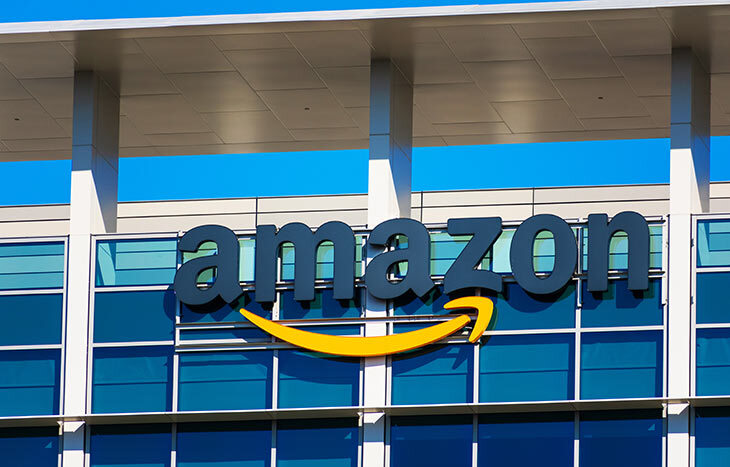 Amazon Stock News –Core Business Developments
1.     Partnering With Affirm
Amazon's latest move has it entering the 'buy now, pay later' space. The Affirm partnership allows certain shoppers to split their payments into a smaller payment plan. Right now, the option applies to purchases over $50, with plans to expand the program.
Affirm is a leading payments company with other major retail partners like Walmart (NYSE: WMT). The partnership is good news for the company right before the holiday season, giving shoppers more flexible payment options.
2.     Launching Wi-Fi Satellite
The latest amazon stock news comes as the company announces its launching two satellites late next year. Through the launch, the company is planning to offer an internet service.
Amazon is busy building a team of wireless experts to help with the project. In the meantime, the company is asking the FCC for approval of 7,774 units for the project.
3.     Expanding Same-Day Service
Same-day delivery looks to be a big hit for Amazon. Of course, not every item is available for the service. But, select items are eligible so long as you spend $35. And if the total doesn't quite reach the $35, shoppers have the option to pay a $2.99 fee.
Amazon is announcing it's now expanding the service to select cities. The new cities include:
Atlanta
Baltimore
Charlotte
Chicago
Detroit
Houston
Miami
Minneapolis
And Tampa
The service now covers 15 of the largest metro areas in the U.S, offering delivery in as fast as five hours.
Amazon Stock News – Entertainment Updates
1.     New World Is a Hit
In other Amazon stock news, the company launched its hit game New World on PC in late September.
Not only did it become the highest-played new game on Steam, but it was also the most-watched game on Twitch while launching. The news is significant for Amazon with the gaming market projected to reach $398 billion by 2026.
To put this in context, the AI market, another rapidly growing industry, is set to reach $360 billion by 2028. Certainly, Amazon will not control the entire gaming market, but with its history of innovation, don't count them out from being a big player.
2.     Prime Video Releases
It's an exciting time to be a Prime video member with its release of the Lord of the Rings series debuting next fall. Not only that, but the company is releasing its own spinoff to the popular hit, The Boys.
On top of this, this quarter is set to be a big one with releases of The Tender Bar and Being the Ricardo's coming to Prime Video.
And lastly, the service is expanding its sports streaming, with UEFA soccer matches debuting for the first time in Germany and Italy.
3.     Amazon Music Launching Podcasts
Podcasts are another hit that's trending lately as an easy entertainment option. In fact, new research shows one in every three Americans now listen to podcasts at least once a month.
Amazon Music's hit celebrity podcast, SmartLess, hosted by Jason Bateman, is climbing the Podcast Rankings . The new hit is blowing up in popularity, recently landing number 8.
Podcasts are a great way to connect with consumers while also earning ad revenue.
Considering The Latest Amazon Stock News – Is It Time to Buy?
The latest Amazon stock news is a lot to take in for investors. But, with that said, Amazon is in an excellent position to continue its dominating performance.
Despite achieving double-digit YOY revenue growth since the start of the pandemic, Amazon stock is only up 13% over the past year. Don't get me wrong, a 13% annual return is desirable from many companies, but Amazon is performing on another level.
Based on the company's leading cloud service and its unique ability to enter trending markets, Amazon looks to be a top investment going forward. Not to mention, Amazon's e-commerce market share is quickly growing, with the latest data projecting 50% market control this year.
All things considered, few companies are executing on the level Amazon is right now. The company is growing in nearly every product category, with plans to continue the success. Even more, it's entering high-growth market opportunities.
Don't miss the news on the hottest stocks by signing up for the Trade of the Day e-letter below. This free newsletter gives you free access to the top market trends from proven market experts. Don't miss the next biggest trend, and sign up today!
Look for Amazon to continue delivering on a high level. But, with that in mind, the company's unmatched growth is expected to slow down some with people returning to their normal shopping habits. The stock could feel selling pressure in this case. Yet, in the long run, Amazon still looks to be a high quality investment.
---
Pete Johnson is an experienced financial writer and content creator who specializes in equity research and derivatives. He has over ten years of personal investing experience. Digging through 10-K forms and finding hidden gems is his favorite pastime. When Pete isn't researching stocks or writing, you can find him enjoying the outdoors or working up a sweat exercising.