With a vaccine already being rolled out throughout the world, weary quarantiners are hoping 2021 will present more opportunities to travel both locally and abroad. Shareholders are also hoping to get in on the action, as they look for the best airlines to invest in.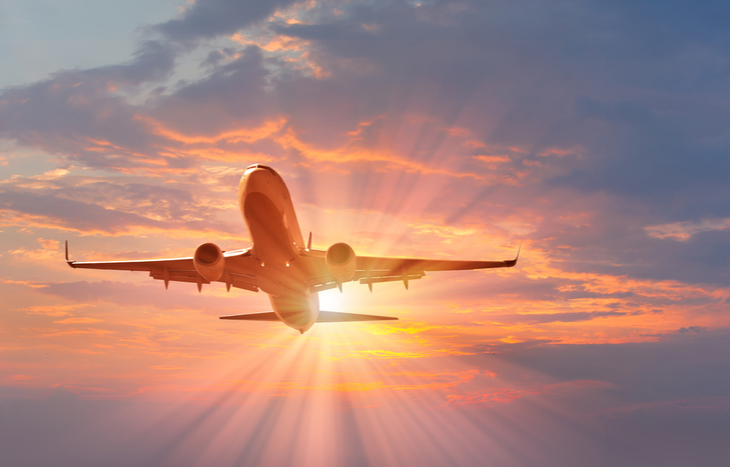 The Best Airlines To Invest In
During the coronavirus pandemic, airlines reduced their routes by as much as 90%. By late February 2020, stock prices fell almost as rapidly. While many investors rushed to sell, others doubled down and capitalized on the reduced share prices. Airline stocks remained relatively cheap throughout most of the year. Then with the news of a COVID-19 vaccine in November, we saw a decent rebound.
However, even with this positive news on the horizon, many airline stock prices are still trading at a fraction of what they were before the pandemic. Also, analysts continue to be skeptical about the changing landscape of international business. Some arguing that business travel may take three or four years to return to what it was before the pandemic. Additionally, many airlines have taken on large amounts of debt in 2020. This could hurt their earnings potential well into 2021 and beyond. In total, the airline industry has raised over $50 billion in equity and debt financing during the COVID-19 pandemic.
It is also important to keep an eye on the most recent federal stimulus package, which includes 15 billion for airlines to bring back furloughed workers. While this may provide some temporary assistance, the PSP extension is only good through the end of March.
Nonetheless, millions around the world are excited about the possibility of traveling again. Even if airline stocks do not rebound substantially in 2021, what are the best airlines to invest in for years to come?
Airline Stocks to Buy (or Sell)
As of October 8th, 43 commercial airlines had gone bankrupt, with more expected to follow. Here are 3 airline stocks we're watching.
Southwest Airlines (NYSE:LUV) has a great track record of success during times of trouble and still holds the best balance sheet in the industry. In fact, as of today, the stock is trading at more than $47 a share. Compared to last year on this same date, the stock price was $55 a share. That is remarkable considering the year we just had.
United Airlines (NASDAQ:UAL) recovery has not been as speedy. The stock is currently only trading at half of what it was a year ago. In a letter to employees last month, Chief Executive Officer, J. Scott Kirby and President, Brett Hart stated "we don't expect customer demand to change much between now and the end of the first quarter of 2021. United has been realistic about our outlook throughout the crisis, and we've tried to give you an honest assessment every step of the way. The truth is, we just don't see anything in the data that shows a huge difference in bookings over the next few months." They did go on to say "we do see the light at the end of the tunnel", which echos the sentiments of many who are encouraged by the vaccine roll out.
Alaska Air Group, Inc. (NYSE: ALK) is another stock that has rebounded quite nicely since the pandemic started. Many investors are bullish on this stock, which improved its quarterly cash burn from $399 million to $350 million. Alaska Airlines is also partnering with Qatar Airways and joining the oneworld Alliance on March 31st. The two operators have a strong customer service history and are excited to begin expanding flight options to the west coast and internationally.
Best Airlines to Invest In – The Bottom Line
No matter how you look at it, the best airlines to invest in may be hard to find and certainly carry a larger amount of risk than many are willing to take.
Our very own David Fessler is also excited about the economic uptick ahead for 2021. "Starting in the second quarter, I expect to see markets anticipate the beginning of America's reopening and its subsequent economic improvement. By the end of the second quarter, every American who wants to be vaccinated should have had that opportunity. Matthew Carr and I agree that this will be a boon for travel and leisure stocks!" Click here to see the Profit Trends Top 10 Forecasts for 2021
People across the globe are excited to finally get away when it is safe to do so. But the reality is it's still going time for the airline industry to recover. It's always important to stay focused on the bigger picture. No matter how many ups and downs there are, investors that are willing to wait out the storm will reap the benefits.
We'll keep looking for the best airline stocks to invest in throughout the months to come. And in the meantime, we suggest signing up for the Profit Trends e-letter in order to keep up with future investment opportunities.
---