Best Growth Stocks to Watch – Investors are gearing up for another earnings season filled with surprises. So far, company reports have met expectations, leading to increased optimism on Wall Street. The positive sentiment is good for growth stocks, as earnings season is calming investors' anxieties.
The low-interest environment is fuel for growth, and businesses are capitalizing on the opportunity.
Growth stocks are companies that are expanding and improving their fundamentals. As a result of the improvements, growth stocks tend to experience rapid appreciation. Compared to value stocks which have a higher value than what they are trading on the market.
If you're looking for higher gains, here are the best growth stocks to watch for an instant portfolio upgrade.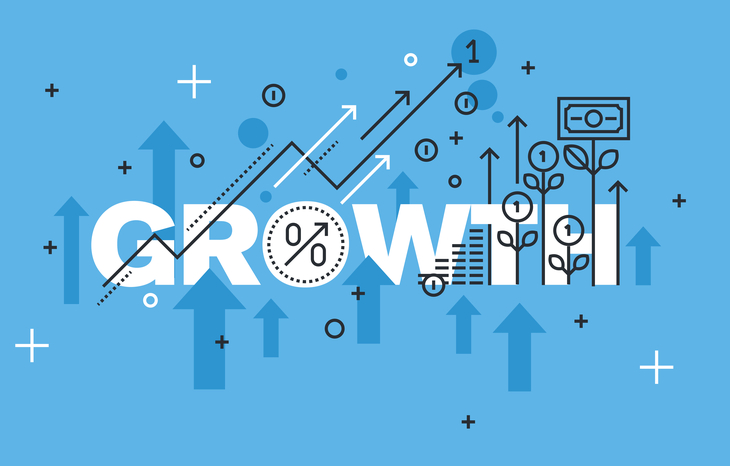 Best Growth Stocks to Watch List
If you look at market dynamics, growth stocks have been one of the best performing asset classes over the past ten years. In fact, the iShares S&P 500 Growth ETF has outpaced the S&P 500 by 21% over that time.
For the next ten years, here are the best growth stocks to watch set for explosive returns.
#5 Enphase (NASDAQ: ENPH)
Market Cap: 29.58B
Revenue Growth: 151%
EPS Growth: 173%
Net Profit Margin: 12.45%
Speaking of growth, one of the fastest-growing industries is solar. Furthermore, renewable energy was the only energy source that saw its demand increase in 2020, with solar leading the way. And with President Biden's plans to achieve net-zero emissions by 2050, solar looks like a good sector to continue growing.
With this in mind, there's no better way to capture the growth than investing in one of the leading solar installers. Enphase is growing much faster than most of its peers. In its second-quarter earnings, ENPH displayed another solid sowing.
The company noted higher demand for its solar products than what it could meet, again. Revenue is growing at a rapid pace, as is EPS. Additionally, Enphase's margins are improving, showing the company is becoming more profitable.
On top of this, its cash position is improving, with cash being 62% of its assets. Looking ahead, Enphase is in an excellent place to continue being a leader in the solar market and executing as one of the best growth stocks to watch.
#4 Chewy (NYSE: CHWY)
Market Cap: 30B
Revenue Growth: 26%
EPS Growth: 50%
Net Profit Margin: -0.77%
Chewy is one of the best growth stocks that hasn't performed like one as of lately. The drop is partially due to negative sentiment around the company.
As the economy is reopening, investors are seemingly discounting the company's ability to generate profits. But, I'm here to tell you pets are here to stay, and Chewy's services are superior to the competition.
Pet sales broke records during the pandemic as people looked for companionship. What's more, is Chewy's business boomed with retail stores shutdown. Now that the economy is reopening, competition is creeping back in.
However, Chewy's business model centers around the customer experience. In its Q2 report, Chewy highlighted a 21% increase in active customers. The company is still growing, and by building relationships with consumers, Chewy is able to keep them coming back.
Additionally, Chewy stock is down over 18% YTD. The drop in share price could offer investors a chance to get before the growth continues.
#3 Roku (NASDAQ: ROKU)
Market Cap: 42.63B
Revenue Growth: 81%
EPS Growth: 248%
Net Profit Margin: 11.39%
Streaming is another industry that has taken off in the past year or so. The pandemic accelerated the transition from cable to streaming. And Roku is at the center of the movement.
Roku is taking full advantage of the switch as consumers prefer easy-to-use services. As a result, Roku is breaking sales records, with 81% growth to $645 million.
On top of this, Roku's ad service is looking like a gold mine. With this in mind, Roku more than doubled its platform revenue to $532 million, a 117% YOY increase.
Additionally, Roku is creating original content and teaming up with A-list celebrities to boost content. Looking ahead, Roku is in a powerful position to capture a fair share of the streaming revenue that can reach $247 billion by 2027.
Roku stock is up 47% from one year ago but is still down 30% from its ATH's. If Roku can continue attracting users and monetizing them, they should see the growth continue.
Keep reading to discover two of the best growth stocks to watch for.
#2 Airbnb (NASDAQ: ABNB)
Market Cap: 107B
Revenue Growth: 298%
EPS Growth: 94%
Net Profit Margin -5.11%
Airbnb is a unique growth stock. When the company went public in December 2020, the IPO created a lot of hype. Investors were excited to be a part of the innovative rental company.
The excitement pushed ABNB shares higher, reaching $219 a share. But, since then, the stock has been underperforming after a series of disappointing earnings.
The company's revenue is growing, reaching $1.3 billion in the second quarter. The growth is promising as it's exceeding pre-pandemic levels.
In addition, pent-up travel demand may help boost Airbnb's business as travelers get back to their plans. Not only that, but the generations most likely to be traveling are millennial's and Gen Z, two of Airbnb's largest customer groups.
Another key point is the desire to stay with a bigger brand for safety reasons. And with Airbnb being one of the biggest names in vacation rentals, they have the advantage. This lands it on the best growth stocks to watch going forward.
#1 Celsius Holdings (NASDAQ: CELH) – Best Growth Stock to Watch
Market Cap: 7.17B
Revenue Growth: 116%
EPS Growth: 150%
Net Profit Margin 6.09%
If you haven't heard the name Celsius yet, it's time to get familiar. The fitness drink maker is blowing up in popularity. A big part of the company's success is based on its clinically proven formula, shown to have health benefits.
I know what you are thinking, health benefits with an energy drink? But, Celsius doesn't include any artificial flavors or colors in its drinks.
The Celsius energy drink is going mainstream – you can find it essentially everywhere now. Not only that but it's being displayed as a top consumer choice.
Celsius stock is up 350% from one year ago. Can it continue the success? Remember Monster Beverage was the best performing stocks of the century. I think Celsius still has a lot of room to grow.
These Are Some of the Best Growth Stocks to Watch – Is It Time to Buy?
Now that we've covered the best growth stocks to watch for big-time growth, you may be wondering, is it a good time to buy?
These rapidly growing companies tend to outperform the market on average. But, keep in mind, even the best growth stocks can experience price declines if the growth slows.
All in all, these companies are taking the initiative and growing in their respective industries. They're establishing their brand while giving returns to investors.
We've seen what past growth leaders like Apple, Amazon, and Tesla have been able to accomplish. Will these be the next big thing? If they keep up at their current pace, then they will have a real shot at it.
For more on the best growth stocks to watch and other great opportunities, sign up for Trade of the Day. This free e-letter will help you make smarter, more profitable investments. Join Now!
---
Pete Johnson is an experienced financial writer and content creator who specializes in equity research and derivatives. He has over ten years of personal investing experience. Digging through 10-K forms and finding hidden gems is his favorite pastime. When Pete isn't researching stocks or writing, you can find him enjoying the outdoors or working up a sweat exercising.