As the economy goes through a rough patch, it's good to have multiple streams of income. That's why I've put together this list of the best high-yield dividend stocks.
If you invest the same amount into each of these stocks, you'd have an average yield that's above 6%. That's more than triple the dividend yield for the S&P 500, which comes in below 2%. And when looking at other assets, along with interest rates climbing, the high-yields below are uncommon.
Going one step further, if you reinvest your dividends, you can compound your returns. This is a powerful concept and to see it first hand, check out this dividend reinvestment calculator. It's free to use and shows how your dividends can grow each year.
Without further ado, let's take a look at the best high-yield dividend stocks…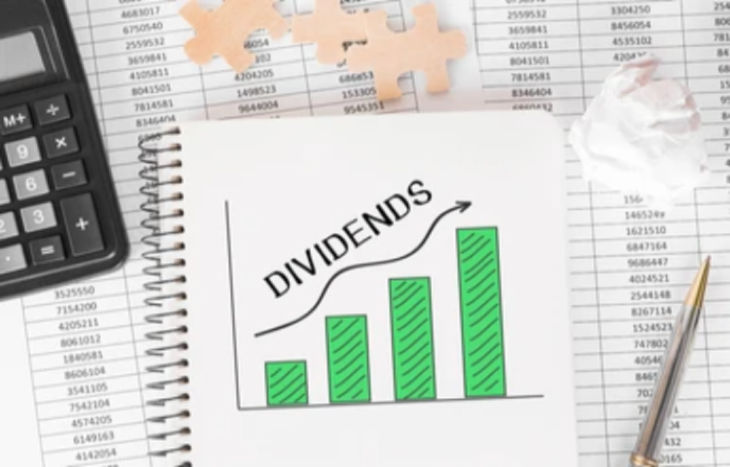 High-Yield Dividend Stocks List
AT&T (NYSE: T)
Verizon (NYSE: VZ)
Altria Group (NYSE: MO)
British American Tobacco (NYSE: BTI)
3M (NYSE: MMM)
IBM (NYSE: IBM)
| | |
| --- | --- |
| Company | Dividend Yield |
| AT&T | 6.6% |
| Verizon | 6.4% |
| Altria Group | 8.4% |
| British American Tobacco | 7.0% |
| 3M | 4.9% |
| IBM | 5.2% |
These companies come with more risk. However, the big dividends help with the overall risk-to-reward…
For example, both Verizon and AT&T operate in capital intensive industries. It costs a lot to build out telecom networks and the companies have a lot of debt on their balance sheets. And this limits their flexibility going forward, especially with interest rates climbing. Although, they also have stable cashflows to pay back debt and continue paying dividends.
Investors have beaten down these dividend stocks for various reasons. There's downward pressure on the entire economy. However, that's pushing up the dividend yields and creating better buying opportunities.
Based on recent market news, there's more volatility ahead. So, it's good to diversify and let's take a look at some of the company highlights…
High-Dividend Company Highlights
Verizon just recently increased its dividend for the 16th year in a row. That's a decent track record and the company has kept it up through past downturns. Verizon has a steady business model with its telecom services. And it's expanding to keep customers around. For example, Verizon already provides one of the most reliable 5G networks.
AT&T has also been pushing into 5G and has consistent cashflows. On top of that, it has an even longer history of dividends than Verizon. But with a recent spinoff, its dividend per share has come down. Even with the lower payout, it still easily makes this list of the best high-yield dividend stocks.
Altria Group and British American Tobacco might not be for everyone. Investors consider them sin stocks due to the products they sell. However, they also have a steady consumer base and this provides consistent cashflows. There's increased regulatory risk, but as a result, we're compensated with higher dividend yields.
3M is another stock that investors have pushed down recently. It's come under fire with different litigation from some of its past products. The company produces roughly 60,000 different products, so it's not new to legal troubles. Although, fear is high – maybe too high – with recent actions. As a result, 3M shares are likely oversold and the risk-to-reward is looking pretty solid.
IBM has a long track record and is a leader with many technologies. For decades, it's been leading with the most new U.S. patents received. Now, this doesn't always translate to more revenue, but the company has been reorganizing to drive new sales. It's pushing into hybrid cloud platforms and AI. And if this succeeds, IBM should be able to reward investors for many years to come.
Final Thoughts
The companies above are behind some of the best high-yield dividend stocks today. They're all big businesses with long track records. They come with different risks, but the big dividend payouts help with overall returns.
However, there are many investment opportunities to consider today. There are some big investing trends at play. For example, check out these stocks…
For even more of the most recent research, check out these best investment newsletters. They're free and packed with insight from investing experts. Our goal here are Investment U is to deliver some of the best investment research…
---