CNTX stock is down over 50% after announcing it raised over $31 million in funding from selling shares. But is the selloff justified?
Cancer is the third leading cause of death in women. What's more, every year, around 255,000 women are diagnosed with breast cancer. With this in mind, Context Therapeutics (Nasdaq: CNTX) is on a mission to change that.
The company is still in its clinical stages, meaning its drug candidates are still being developed. Yet, its leading candidate, ONA-XR, is progressing through clinical trials. In fact, the first dose was administered in May, before the company became publicly traded in October.
Since going public, CNTX stock rallied from its IPO price of $5 to over $10 per share. Despite the short-lived rally, shares are trading back at its opening price of $5.
Will the Philly-based startup overcome the odds with a big mission in mind? Let's find out.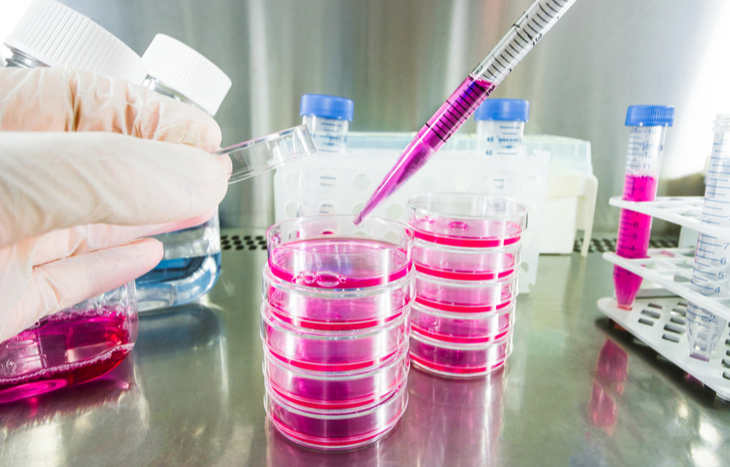 Context Therapeutics Pipeline
When looking at new biopharmaceutical stocks like CNTX stock, the first thing to consider is the firm's pipeline. This will give you a better idea of how far the company is progressing with its candidate. After all, to generate sales, they will need an approved drug to sell.
That said, the company is working to improve the lives of women living with cancer such as ovarian, uterine and breast cancer.
With this in mind, Context has two programs pushing through trials.
Its lead, ONA-XR, is looking to help treat hormone-driven cancers. In particular, the drug works to prevent the hormone progesterone from being continuously absorbed. In other words, blocking the hormone from binding can limit its production.
So far, current drugs can only block estrogen, another hormone. Yet, cancer cells can use progesterone to worsen the disease. So, if you can control both, you'll have a better outcome. At least, that's what Context is working to prove.
Claudin 6, on the other hand, is another treatment geared towards regulating proteins associated with cancer. Although the initial research looks promising, the program is still young.
As you can see, Context Therapeutics is still in its early stages. But the programs are focusing on hormone-driven cancers, where a safe treatment is much needed. Until now, patients don't have many choices. It's either chemo or an estrogen blocker. Neither of which are fully ideal.
CNTX Stock Financials & Operations
Although Context isn't generating sales right now from its drugs, its latest earnings report updates us on how the company is progressing. As a result of the company going public, Context raised $31.25 million in funding. Which, the company says, will be used to fund them into 2024.
CEO Martin Lehr had high praise for the company, saying, "this is a pivotal time for Context." Before adding, "the clinical evaluation of our lead product candidate (ONA-XR) continues to progress, with three Phase two clinical trials and one Phase 1B/2."
In addition, the company is entering into a research partnership with Integral Molecular for its Claudin 6 program. Under the agreement, the partners will develop antibodies to destroy cancer cells.
The company also appointed two new executives to strengthen the company's prospects going forward. In April, Context welcomed Alex Levitt as Chief Legal Officer. And in November, it elected Jennifer Minai-Azary Chief Financial Officer. In fact, Jennifer was a critical factor in the company's IPO.
At quarter-end, CNTX stock had $419,152 in cash and equivalents. With this in mind, the company spent 739,598 on R&D, while spending $828,464 on general expenses.
All in all, the company posted a net loss of $1.4 million in Q3.
Other CNTX Stock Developments
Context Therapeutics is making great strides in getting its product to the market. Bringing the company public was a critical milestone that will help fund the business for another few years. That said, here are a few of the biggest events surrounding CNTX stock.
Licensing Agreement – Context is partnering with Shanghai-based Tyligand Biosciences. Furthermore, Tyligand will have exclusive rights to sell ONA-XR in China, Hong Kong and Macau.
First Patient Dosed – In October, the first patient received ONA-XR in Phase 2 to study its effects.
Enrollment Complete – Phase 2 study of ONA-XR for early-stage breast cancer.
Overall, the company is moving quickly. Context is doing what it needs to right now to get its drug approved. Not only that, but it's also making key partnerships to help sell it when the time comes.
CNTX Stock Outlook
Being that Context's products are not yet approved, you are investing in the idea it will one day be on the market.
With this in mind, the company is making swift progress, passing it through clinical trials. Moreover, the product looks to treat a big market, including breast cancer and uterine, two of women's most frequently diagnosed cancers.
CNTX stock is sitting flat at its IPO price of $5 per share. If Context can continue moving at this rate, these price levels will be a bargain.
But, if the company runs into any hurdles, it could pressure the stock further downwards. Generally, when promising biotech companies have a setback, the value will fall with investors looking for other opportunities.
At any rate, CNTX stock will be an interesting one to watch as the company advances its lead drug. So far, the stock has been rather quiet. But, as the drug gets closer to the market, look for more eyes on this one.
---
Pete Johnson is an experienced financial writer and content creator who specializes in equity research and derivatives. He has over ten years of personal investing experience. Digging through 10-K forms and finding hidden gems is his favorite pastime. When Pete isn't researching stocks or writing, you can find him enjoying the outdoors or working up a sweat exercising.