The Confluent IPO is here! The company filed with the SEC (Securities and Exchange Commission) to go public on June 24th.
Is Confluent a good investment opportunity? Let's dig into the details…
Confluent IPO: Business Overview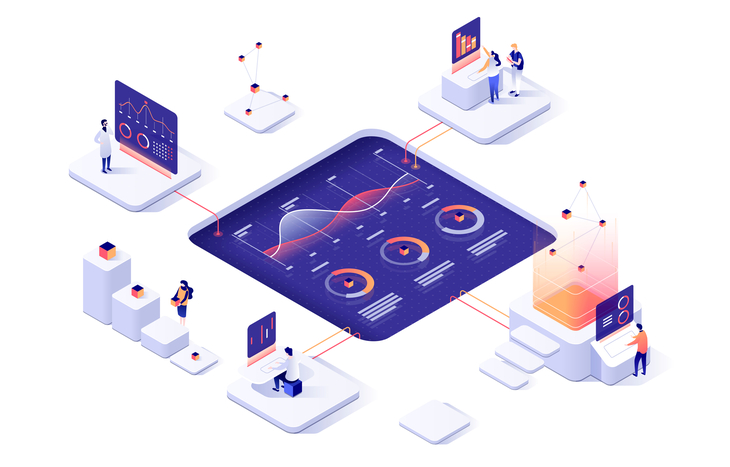 Confluent was founded in 2014 by Jay Kreps, Neha Narkhede and Jun Rao. The three met working at LinkedIn. In 2011, they developed event streaming software called Kafka, a now open-source Apache Software project. Kafka is the foundation for Confluent's commercial software.
The Silicon Valley-based tech company is a pioneer in event stream processing. The platform's data infrastructure connects all of a company's systems and tracks events happening within a company in real-time.
Ongoing data processing is crucial for organizing and managing massive amounts of data in different industries. Confluent enables companies to access fluid data in real-time to better manage operations.
In Confluent's recent prospectus filing, the company wrote…
Confluent is on a mission to set data in motion. We have pioneered a new category of data infrastructure designed to connect all the applications, systems, and data layers of a company around a real-time central nervous system. This new data infrastructure software has emerged as one of the most strategic parts of the next-generation technology stack, and using this stack to harness data in motion is critical to the success of modern companies as they strive to compete and win in the digital-first world.
Now that we have gotten a glimpse into the business, let's explore some financial data for the Confluent IPO…
Confluent IPO: Prospectus Highlights
Financial Data
Detailed financial information is included in the Confluent IPO prospectus, allowing you to gain more insight into the company's finances. If you're in the market for CFLT stock, let's look at the details.
Confluent highlights some key information for investors. The company's balance sheet data can be summarized as follows…
Revenue: The company recorded an increase in revenue. Confluent recorded $150 million in revenue for the year ended December 31, 2019. At the end of 2020, Confluent's revenue increased to almost $240 million. In just one year, that's close to a 60% increase!
Gross Profit: Confluent recorded a gross profit of $100 million for the year ended December 31, 2019, and $161 million for the year 2020. That's more than 60% growth!
Net Loss: The company's recorded net loss has increased over the years. At the end of 2019, the company's net loss was just over $95 million. But for 2020, the company's net loss increased to almost $230 million. Losses increased by 140% as a result of a jump in research and development costs as well as an increase in stock-based compensation.
Cash: As of March 31, 2021, Confluent reported over $280 million in cash, cash equivalents and marketable securities.
Total Assets and Liabilities: As of March 31, 2021, Confluent reported almost $520 million in total assets and nearly $275 million in total liabilities.
Use of Proceeds
Under the section "Use of Proceeds," Confluent wrote…
The principal purposes of this offering are to increase our capitalization and financial flexibility and create a public market for our Class A common stock. We intend to use the net proceeds we receive from this offering for general corporate purposes, including working capital, operating expenses, and capital expenditures. We cannot specify with certainty all of the particular uses for the remaining net proceeds to us from this offering. We may also use a portion of the net proceeds for acquisitions of, or strategic investments in, complementary businesses, products, services, or technologies.
Now that we've gotten a look at Confluent's finances, let's look at the details of the Confluent IPO…
Confluent IPO Details
The Confluent IPO began trading on the Nasdaq exchange under the ticker CFLT on June 24th. 23 million shares were offered at $36, above the range of $29 to $33. The company is valued at about $9 billion based on the outstanding shares listed in its filings.
For more detailed information about Confluent going public, check out the company's prospectus. Make sure you do your research before investing. IPOs are volatile for the first few months and returns are never guaranteed.
If you're looking for the latest investment opportunities, consider signing up for Liberty Through Wealth. You'll get investment insight from market experts in this free newsletter. And if IPO investing interests you, check out our top recent IPOs and our IPO calendar. It's updated daily to give you the latest news on upcoming and filed IPOs.
---
Aimee Bohn graduated from the College of Business and Economics at Towson University. Her background in marketing research helps her uncover valuable trends. Over the past year, her primary focus has been researching IPOs and other trends.