As stocks drop further, we're finding better buying opportunities. That's why I've put together this list of the best dividend stocks to buy in September. You'll find a good mix of companies with solid track records.
When you buy into these dividend stocks, you're setting yourself up for a steady stream of passive income. And with inflation running hot, that's something we can all use right now.
With downward pressure on the economy, the valuations for these companies have come down. So, let's take a closer look at why each of the stocks is a better buy today.
Also, at the bottom of this article, I've included some free investing tools. They can help you protect your investments and even show you how long it takes to double your savings. Without further ado, let's dive in…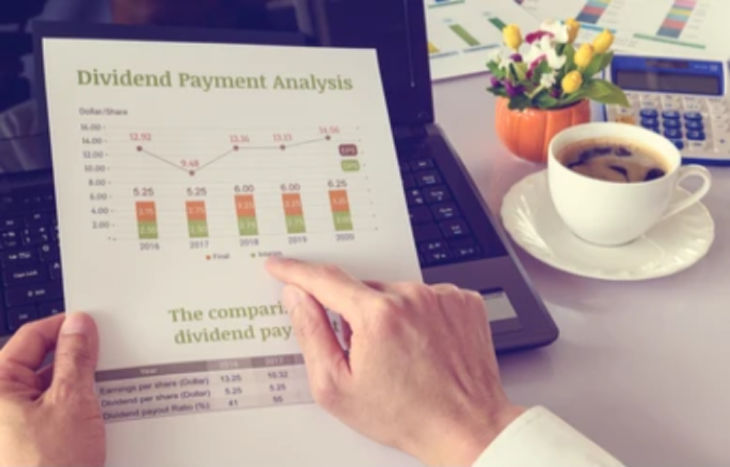 Dividend Stocks to Buy in September
Qualcomm (Nasdaq: QCOM)
Verizon (NYSE: VZ)
British American Tobacco (NYSE: BTI)
V.F. Corp (NYSE: VFC)
3M (NYSE: MMM)
Qualcomm
Market Cap: $143 billion
Dividend Yield: 2.4%
Qualcomm has the lowest dividend yield on this list. Although, the company is growing at a faster rate and has also been increasing its dividend payout at a larger clip. If this continues, the future yield based on today's price should be much higher.
Qualcomm creates semiconductors, software and services related to wireless technologies. It also has a valuable patent portfolio for modern communication systems. For example, it owns critical patents for 5G.
One area of future growth will be in augmented reality and virtual reality. Qualcomm has announced a $100 million Snapdragon metaverse fund to focus on these technologies. The company is also partnering with Meta Platforms to help push the metaverse forward.
Verizon
Market Cap: $172 billion
Dividend Yield: 6.4%
Verizon has increased its dividends for 16 years in a row. That's a solid track record and the company has kept it up through past downturns.
Verizon has a steady business model with its telecom services. And it's expanding to keep customers around. For example, Verizon already provides one of the most reliable 5G networks.
Even with the upgrades to its network, investors have beaten down Verizon's share price. Consumers are in a tough spot and it looks like it'll get worse before it gets better. However, Verizon should be able to continue rewarding long-term investors. This makes it one of the better high-yield dividend stocks to buy in September.
British American Tobacco
Market Cap: $91 billion
Dividend Yield: 7.1%
This dividend stock might not be for everyone. Investors consider it a sin stock due to the products it sells. However, it also has a steady consumer base and this provides consistent cashflows.
There's increased regulatory risk, but as a result, investors are rewarded with higher dividend yields. And another benefit for a tobacco company is that its revenue remains fairly stable during economic downturns. The company also provides some diversification…
British American Tobacco is based in London, England. And for foreign investments, there can be more taxes taken out of dividend income. Although, the U.K. doesn't withhold dividend taxes for U.S. investors.
V.F. Corp
Market Cap: $16 billion
Dividend Yield: 4.8%
V.F. Corp isn't as well-known as the other dividend stocks to buy in September. However, it owns some huge brands such as The North Face, Vans and Timberland.
This diverse portfolio has helped the company to produce stable cashflows. As a result, it's been able to keep paying investors bigger dividends. V.F. Corp is a dividend aristocrat and that means it's paid a higher dividend each year for the past 25 years in a row.
VF stock is down a lot over the past year. Investors are worried sales will decrease as consumers are stretched thin due to inflation. However, it's during these downturns that present some of the best buying opportunities. V.F. Corp should be able to weather a downturn and continue rewarding long-term investors.
3M
Market Cap: $67 billion
Dividend Yield: 5.1%
3M is last on this list of the best dividend stocks to buy in September. Investors have pushed down its share price due to increased litigation risk from some of its past products. The company produces roughly 60,000 different products, so it's not new to legal troubles.
Although, fear is high – maybe too high – with recent actions. As a result, 3M shares are likely oversold and the risk-to-reward is looking solid for this dividend stock to buy.
3M has a long track record of rewarding investors. It's also a dividend aristocrat with many decades of raising its dividend. For long-term investors, right now might be one of the better buying opportunities.
Free Investing Tools and Expert Insight
If you're buying into individual stocks, it can be good to set stop-losses as well. This is a way to minimize your downside risk. And to learn more, check out this free stock position size calculator.
Another important piece to investing is projecting future growth. With this investment calculator, you can see how your portfolio might grow over time. It allows you to test out different rates of return.
To unlock more investing insight, check out the best investment newsletters. They're packed with tips and tricks from investing experts. Here are Investment U, we strive to deliver the best investing research and ideas…
---