A Dole IPO is coming to the market soon. The global produce giant announced terms for going public on Monday. Here's what we know…
Dole IPO: Dole Merger with Total Produce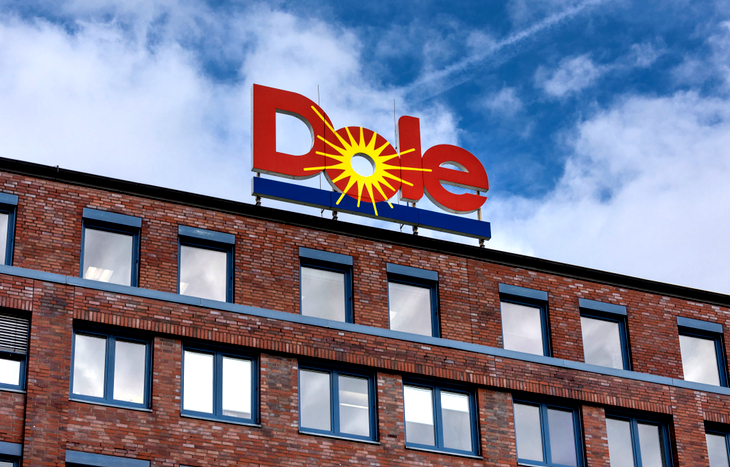 When you see the Dole name, you probably think of Dole Food Company, the American produce business. But it's not that simple…
Dole and Ireland-based company Total Produce announced plans to merge earlier this year to operate under the Dole brand. The two companies have been in the fresh produce business for more than 150 years. In a statement, Carl McCann, Chairman of Total Produce, commented the merger would create the largest fresh produce company in the world…
Our intention to list the new company in the United States marks an exciting next step for Dole plc. The combined company will become the largest global player with over 170 years of history in fresh produce in both companies, a highly diversified portfolio, resilient earnings and a strong balance sheet that positions us well for accelerated growth. We look forward to beginning this next chapter and providing increased opportunity for our shareholders, dedicated employees, customers, suppliers and partners.
The company offers over 300 products grown and sourced in over 30 countries that are produced and distributed in over 80 countries. So, how does Dole dominate the produce industry? Let's take a look…
Dole Dominating the Produce Industry
According to prospectus data, the fruit and vegetable markets will reach $398 billion by 2025, up from $349 billion in 2020. That's a 2.7% annualized growth rate and Dole is growing with the industry. In its prospectus, the company outlined areas for expansion. Dole said…
By way of example, we are one of the world's largest producers of fresh bananas and pineapples, one of the leaders in Value Added Salads … and Fresh Packed Vegetables … in the United States, and have a growing presence in categories such as berries, avocados, and organic produce.
And the company should have no issues growing the business. After the merger, Dole plc estimates it'll be twice the size of its nearest competitor with unparalleled leadership and scale.
Highlighted in the filing, the scale of the combined companies will give them an untapped market position in produce…
While the produce industry is competitive and comprises a large number of strong operators, we believe that our size creates differentiation and allows us to maximize operational efficiency and maintain a low-cost positioning that creates differentiation and is difficult to replicate.
Dole IPO: The Finances
You can find detailed financial information in the Dole IPO prospectus to gain more insight into the company's finances. If you're in the market for DOLE stock, let's look at the details.
Dole highlights some key information for investors. The company presented consolidated financial information of the two companies in its filing. Here are some key points…
Revenue: Dole recorded a combined $8.97 billion in revenue for the fiscal year ended December 31, 2020.
Gross Profit: Dole recorded a combined gross profit of $696 million for the year ended December 31, 2020.
Net Income: At the end of 2020, the company's combined net income was recorded at almost $101 million.
Total Assets and Liabilities: Dole recorded a combined $4.69 billion in total assets for the fiscal year ended December 31, 2020.
Total Debt: Dole acknowledges a high debt burden in its filing. The company recorded $1.2 billion in combined total debt for the fiscal year ended December 31, 2020. The company noted that it could "face risks related to servicing our substantial debt" in its prospectus. But the company plans to use the proceeds from going public to help pay off its outstanding indebtedness.
Dole IPO: Filing Details
Dole filed a Form F-1 registration statement with the SEC (Securities and Exchange Commission) on July 2. The offering is being made in connection with the Total Produce merger.
On Monday, the company set its terms for the Dole IPO. The company plans to raise $559 million with 26 million shares priced between $20 to $23 per share. Dole will trade on the New York Stock Exchange under the ticker DOLE. The company's valuation could stand at $2.1 billion if shares sell in the upper $23 range. The filing is expected to price the week of July 26, 2021.
Dole, as a well-established and profitable business, will pay a quarterly dividend similar to what Total Produce has historically offered. "Total Produce has a long history of paying regular interim and final cash dividends to its shareholders each year, progressively increasing the dividend payout in line with growth in earnings," the prospectus says.
The lead underwriters of the deal are Goldman Sachs, Deutsche Bank and Davy.
As always, make sure to research before you invest. IPOs can be volatile for the first few months. But if IPO investing interests you, check out our top recent IPOs and our IPO calendar. It's updated daily to give you the latest news on upcoming and filed IPOs.
If you're looking for the latest investment opportunities, consider signing up for Liberty Through Wealth. This free e-letter is packed with market insights from leading experts. You'll hear directly from Alexander Green, a bestselling author. He's also worked as an investment advisor, research analyst and portfolio manager on Wall Street for 16 years.
---
Aimee Bohn graduated from the College of Business and Economics at Towson University. Her background in marketing research helps her uncover valuable trends. Over the past year, her primary focus has been researching IPOs and other trends.