A Duolingo IPO is coming. After a filing with the SEC in late June, the company plans to list on the Nasdaq under the ticker symbol DUOL.
So is the language learning platform a good investment opportunity? Let's look at the details…
Duolingo IPO: Business Highlights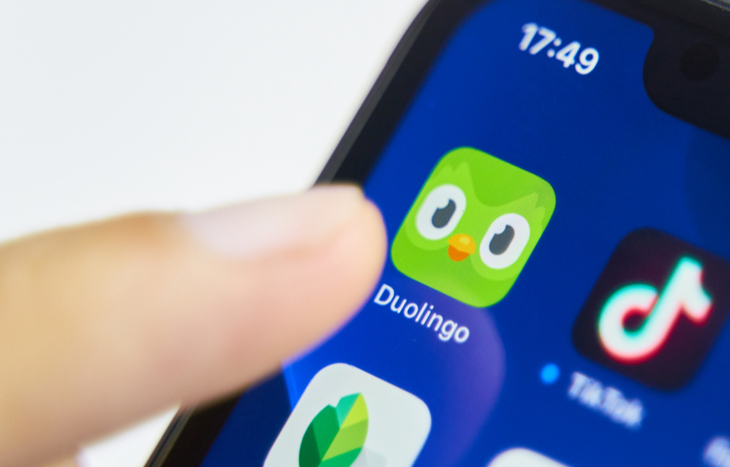 The project was started in late 2009 by Carnegie Mellon University professor Luis von Ahn and his graduate student Severin Hacker. Von Ahn was born in Guatemala and was inspired by barriers he saw people in his community face due to how expensive it was to learn English. Von Ahn and Hacker believe that free education will really change the world, and they teamed up to give people the opportunity to do so. From there, Duolingo was born.
The online language learning service Duolingo offers free courses in 40 languages. Users can select from a wide range of languages, from popular choices like French and Spanish to endangered ones like Sottish Gaelic.
A key component of the platform is gamifying the learning experience to motivate its users. The company's mission is to develop the best education in the world and make it accessible to everyone. This is the idea behind the platform.
In its prospectus filing, the company said…
Although education can open the door to economic opportunity, it is also among the principal sources of inequality: The privileged can get the best education in the world, while those with fewer resources, especially in developing countries, may not be able to get even basic schooling. That is why we started Duolingo. We believe that everyone, regardless of how wealthy they are, should have access to high-quality education. And for the first time in history, the technology necessary to enable this is in the hands of billions of people, in the form of a smartphone. At Duolingo, we build products native to the smartphone – bite-sized, on-demand and engaging – to make learning accessible and effective, opening doors for everyone alike.
In addition to the core platform, the company created the Duolingo English Test. It's a test that can, for example, be used by international students to prove their English proficiency when applying for college in English-speaking countries. The language certification option is accepted by more than 2,000 universities and institutions worldwide.
In its prospectus, Duolingo reported 40 million monthly users and 1.8 million paying subscribers as of March 31, 2021. Subscriptions, which remove advertisements from the app and enable additional features, accounted for 72% of its revenue.
If you're interested in investing in other education platforms, check out Coursera. The education technology company recently filed to go public in March.
The Online Education Market
HolonIQ data cited in the Duolingo IPO prospectus projects online education to reach $47 billion in 2025, up from $12 billion in 2019. Within the language learning market, online education is the fastest-growing segment. And Duolingo is a top competitor. With more than 500 million downloads, it's the top-grossing app in the education category on both Google Play and the Apple App Store, the company said in its prospectus.
Duolingo offers free access to all of its language courses. All courses are free and learners can complete any and all courses at their own pace. By doing so, barriers to learning a new language are lowered. How does the company manage to double its revenue year after year when the platform is free? Let's find out…
Duolingo's IPO Filing Shows Revenue Doubled Year Over Year
Most of Duolingo's revenue comes from subscriptions… and it appears to be working. Revenue increased 129% from $70.8 million in 2019 to $161.7 million in 2020. And revenue for the quarter ended on March 31, 2021, was $55.4 million – a 97%jump from last period.
Despite growing revenue, Duolingo has increased its net loss. For the three months ended March 31, 2021, net losses grew more than sixfold to $13.5 million. And from 2019 to 2020, the company's GAAP net losses increased from $13.6 million to $15.8 million.
Duolingo has raised $183.3 million in venture capital to date. CapitalG, NewView Capital, Union Square Ventures and Union Square have significant stakes in the company.
Duolingo IPO: Prospectus Details
Not many details have been given on the specifics of the Duolingo IPO. The company plans to list on the Nasdaq under the symbol DUOL. The company filed on June 28, 2021. Joint bookrunners on the deal are Goldman Sachs, Allen & Company, Barclays, Evercore ISI and William Blair.
No pricing information was provided. However, Duolingo plans to raise up to $100 million. We won't know how much money the company could raise until it sets its IPO price range. But until then, for more detailed information about the Duolingo IPO, check out the Duolingo prospectus.
As always, make sure you do your research before investing. IPOs are volatile for the first few months. But if IPO investing interests you, check out our IPO calendar. It's updated daily to give you the latest news on upcoming and filed IPOs.
If you're looking for the latest investment opportunities, consider signing up for Liberty Through Wealth. It's a free e-letter that's packed with investing insight from market experts.
---
Aimee Bohn graduated from the College of Business and Economics at Towson University. Her background in marketing research helps her uncover valuable trends. Over the past year, her primary focus has been researching IPOs and other trends.