As the country continues to reopen, fast-food stocks should climb higher. More people are starting to travel again and are looking for quick bites to eat along the way. Social gatherings are picking up, and this trend is helping traditional restaurants as well.
On top of that, the best food companies can pass along inflation to their customers. We're seeing price increases in many places. So it's important to protect your savings against the loss in purchasing power… whether that is the best agriculture stocks or the food stocks below.
The big companies in the industry tend to have some pricing power. Ultimately, people have to eat to survive and convenience is a big selling point.
To start out, let's take a look at the top fast-food stocks and some company highlights. There are some unique reasons these companies made the cut. Moreover, you'll find some more insight and other investing opportunities.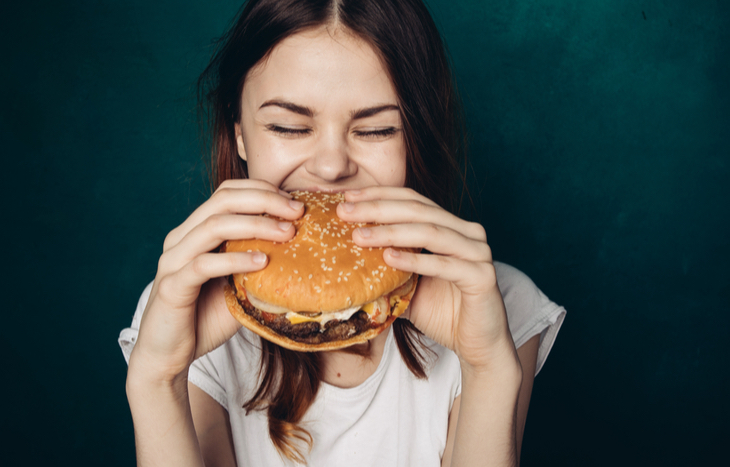 Top Fast-Food Stocks
McDonald's (NYSE: MCD)
Starbucks (Nasdaq: SBUX)
Chipotle Mexican Grill (NYSE: CMG)
Restaurant Brands International (NYSE: QSR)
Domino's Pizza (NYSE: DPZ)
Shake Shack (NYSE: SHAK)
McDonald's Serves Up Huge Dividends
This fast-food chain is one of the most recognizable in the world. It operates in more than 118 countries and territories. With about 34,000 restaurants, McDonald's serves more than 69 million people every day.
McDonald's has a proven track record, and it continues to adapt. It's adapted to different markets and changing consumer trends. This has allowed the company to push sales higher and reward shareholders…
McDonald's has continued to pay investors higher dividends. It has an impressive track record of rewarding investors. The company has certainly earned its status as a dividend king, having increased its dividend every year for at least 50 years.
Starbucks Builds Loyal Customers
Starbucks is based out of Seattle, and it's expanded rapidly. It has become the largest coffee chain in the world. At the start of 2022, Starbucks had more than 34,300 company-operated and licensed stores.
Even after some challenging years, that number is up 4% from the prior year. Starbucks has built a smooth drive-thru experience as well as online ordering. With the Starbucks app, you can easily order and earn points. And the rewards program keeps customers coming back for more.
Although its main products are drinks, Starbucks is easily one of the top fast-food stocks to buy. It also offers up a wide range of food options. The company continues to test new products and push profits higher. And if you're interested in gaining more exposure to the coffee industry, check out these top coffee stocks.
Chipotle Survives and Thrives
Not long ago, Chipotle went through a string of food safety issues. At the time, its customer base cratered… but the company has overcome those issues. It's now pushing into new frontiers as one of the best fast food stocks.
Chipotle doesn't have as wide of a reach as McDonald's or Starbucks. It operates close to 2,800 restaurants throughout the United States. However, this gives more room to grow. The burrito chain is looking to fill 20,000 restaurant jobs. To attract employees, the company has also increased its minimum wage.
With this expansion also comes a big push into online ordering and delivery. The pandemic took its toll, and Chipotle is adapting. The company is investing more into delivery services. It also recently announced its first ghost kitchen. These are restaurants for pickup and delivery orders only.
Restaurant Brands International
This fast-food stock includes three major brands. It gives investors access to Burger King, Popeyes and Tim Hortons. In total, there are more than 28,000 restaurants, and Burger King is the largest.
With these three major brands, the company is able to experiment in different ways. As consumer trends change, each restaurant tries new foods. For example, Popeyes caught national headlines a few years ago. Its new chicken sandwich sold out, and customers were willing to wait hours at some locations.
Restaurant Brands International is a leader when it comes to fast food stocks. For investors, it's also good to note that it's a Canadian company. In 2014, Burger King and Tim Hortons joined forces with a $12.5 billion merger. Tim Hortons is a leading Canadian coffee and restaurant chain. So this top food stock gives investors great international exposure.
Domino's Pizza Is a True Fast-Food Stock
Pizza is a huge market in the U.S., and Domino's has gained market share. Currently, some estimates put it at close to 50% of the pizza delivery market. That outpaces competitors and allows for better economies of scale.
Domino's has also benefited from the pandemic. As more people have been stuck at home, pizza deliveries have increased. As the world continues to reopen, some demand might drop. However, Domino's is planning ahead.
One strategy Domino's uses is fortressing, which began in 2012. It adds more stores to existing markets. This is in an effort to cut down on delivery times as well as be closer to carryout customers. There is risk of some overcrowding, but it's worked well so far and can improve overall customer experience.
Shake Shack Delivers Online Growth
Shake Shack is the smallest on this list of fast food stocks. Since the original New York Shake Shack opened in 2004, it's only opened a few hundred restaurants. Although, it's built a solid brand and has high growth potential.
As expected over the past few years, Shake Shack has seen an increase in online orders. Online channels and delivery apps have brought in millions of new buyers during the pandemic.
This recent growth is great, and Shake Shack still has some of the most room to expand, making it one of the best fast food stocks to buy now. But with that comes higher risk. So always do your own due diligence before investing.
Food Stocks Recap and New Investing Menu
The restaurant industry is competitive with tight margins. Although, the fast food stocks above have already delivered solid growth. They've built some competitive advantages, and with loyal customers, they can pass along increasing costs. These stocks will likely continue to reward shareholders for many years to come.
---