Houston American Energy Corp. (NYSE: HUSA) is trending again after increasing interest in its Columbian Project. With HUSA stock up over 30% today, investors are positively taking the news.
Yet this is not the first time HUSA stock has exploded. In March, for instance, HUSA share prices shot up over 1,000% within three trading days.
Though the last run ended in HUSA shares being halted in a circuit breaker downfall, this time may be different. For one thing, in March, share prices traded higher mostly due to rapidly rising oil prices.
With oil prices nearing $120 again, will we see Houston American stock hit a 52-week high of over $17 a share? At $5 a share, this would give traders another 240%. Find out what to expect next from HUSA stock as oil prices continue climbing.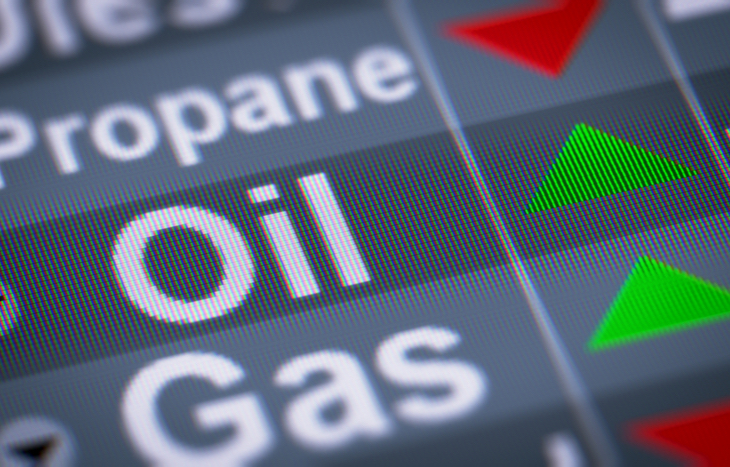 Why is HUSA Stock up Today?
Although the most apparent reason for HUSA stock exploding today is the news release, there are several factors pushing share prices higher.
Increasing interest in Columbian Project (more below).
The E.U. agrees on a "partial ban" on Russian oil, resulting in record gas prices in the U.K.
Gazprom, the world's largest natural gas company, cuts supply to several European nations.
Lastly, higher short interest is most likely adding fuel to the rally.
For one thing, the news release sparked a catalyst today as the company announced it was buying additional interest in Hupecol Meta, LLC. The news is significant because Hupecol holds the CPO-11 block in the Llanos Basin in Columbia.
In other words, Houston American owns a larger stake in the project, meaning higher potential profits. According to the SEC report, Hupecol owns 639,405 gross acres in Columbia (CPO-11 block).
So far, the land includes the 69,128-acre Venus Exploration, which Hupecol entirely operates. Meanwhile, 570K acres are 50% farmed out to another gas company. Yet the land also presents multiple drilling prospects.
Lastly, the filing mentions drilling is ongoing at the Venus Exploration, Houston American's first well in the area. So, with gas and oil prices soaring, you can see why investors are taking the news positively. At the same time, as nations look to reduce their dependence on Russian oil, other companies will need to step in and fill the supply gap.
What Does Houston American Energy Do?
Houston American Energy is a gas and oil exploration and production (E&P) company. To clarify, oil and gas companies are often split into three groups: Upstream, Downstream or Midstream.
Upstream companies drill for oil and extract it from the earth, also known as E&P. Then, midstream companies transport the resources. And finally, downstream involves refining and selling the product.
However, Houston American is unique in the way it structures its business. Instead of taking on the full risk of drilling, it seeks to form partnerships and joint ventures. As a result, HUSA stock can spread costs while reducing risk. Before the pandemic, the E&P industry was under heavy pressure as low oil prices and low demand dried any drilling activity.
Even as the pandemic hit, oil demand sunk further, resulting in over 100 oil and gas companies going bankrupt. Conversely, oil is in high demand, and supply is hard to come by now. Therefore, companies are increasing drilling activity, benefitting E&P companies.
Does HUSA Stock Have More Gas in the Tank?
The last time HUSA stock rallied, it gained over 1,000%. Though in March, volume came in much more rapidly. For example, on March 7, the daily volume reached nearly 200 million.
In comparison, the volume currently is around 70 million. Furthermore, oil prices soared over $130 the same day as investors priced in a U.S. embargo on Russian oil. With another oil embargo coming from the U.K. this time, will it be enough to push prices even higher?
For one thing, the agreement is not a complete oil ban. Instead, it plans to ban Russian oil coming via sea, which makes up about 2/3 of total imports.
Oil coming from pipelines is still fair game to please all E.U. members without spiking energy costs uncontrollably. Nonetheless, E.U. leaders agree to ban 90% of Russian oil imports by the end of 2022.
If the deal goes through, it will create a big supply gap, driving oil prices up further. At the same time, Houston American is increasing its capacity for drilling at the right time.
Today, leaders are meeting to finish the details, but oil is already trending higher. So far, HUSA stock is highly correlated when oil prices spike. Look for moves higher in oil for the next HUSA stock rally.
HUSA Stock Analysis
Since reaching an ATH over $16 per share, HUSA shares are in a relentless downtrend. After bottoming at lows around $2.85, HUSA stock bounced on higher relative volume (9.4 million), showing interest.
On the daily chart, HUSA shares show breaking out of a downtrend. The breakout could be partially due to a short-fueled rally. Low float stocks such as HUSA are particularly vulnerable to short rallies.
According to Fintel data, HUSA stock has 11% short interest. Like today's press release, short sellers (borrowers) may rush to cover their position when a catalyst happens. As a result, stocks can be more explosive as buyers rush in.
On top of this, Houston American has a low float, around 9 million publicly available shares. With this in mind, with shorts covering and buyers stepping in, it can create an unbalanced supply and demand.
At the same time, low float stocks can be hard to sell. If everyone buys, who is left to buy? This is a question to ask going forward.
Stock Forecast and What's Next
Looking ahead, HUSA stock is likely to continue tracking oil prices. The first time oil prices spiked, HUSA stock rallied. As the E.U. plans to phase out Russian oil, oil prices are up again.
As a low float oil stock, it's easy for traders to target, especially when there's a news release. Then again, gas and oil stocks are outperforming this year by far.
To illustrate, the SPDR S&P Oil and Gas E&P ETF (NYSE: XOP) is up 53%. In comparison, the SPDR S&P 500 ETF (NYSE: SPY) is down 13%. With this in mind, HUSA shares have more room to run.
However, there is also the risk of not being able to sell in low float stocks. So, for short-term traders, HUSA stock may have a risk-to-reward setup. But keep in mind, it's a high risk. For long-term investors, you'll likely be better off looking elsewhere for energy companies to invest in this year.
---