After its debut, the high expectations for PLTR stock are crashing down so far this year, with Palantir down 20%. But the company's latest earnings report shows it continues to grow while adding significant contracts.
Palantir Technologies is a software company specializing in breaking down large amounts of data. In particular, the company's tech helps businesses and organizations analyze their data to turn it into meaningful information.
With this in mind, one of Palantir's biggest customers is the U.S. Government. U.S. agencies like the Department of Defense (DOD) and the National Institute of Health (NIH) use the company's products to sort through massive amounts of data.
On the other hand, Palantir is growing its commercial business with a growing number of clients outside of the government. For example, the company's latest partnership is with Dewpoint Therapeutics to discover treatments for the world's most challenging diseases.
Even though the company continues building on its momentum, PLTR stock isn't budging. With concerns over data privacy, investors may worry about the company's future. Yet the latest guidance suggests revenue growth of +30% through 2025.
Keep reading to learn more about PLTR stock and what to expect in 2022.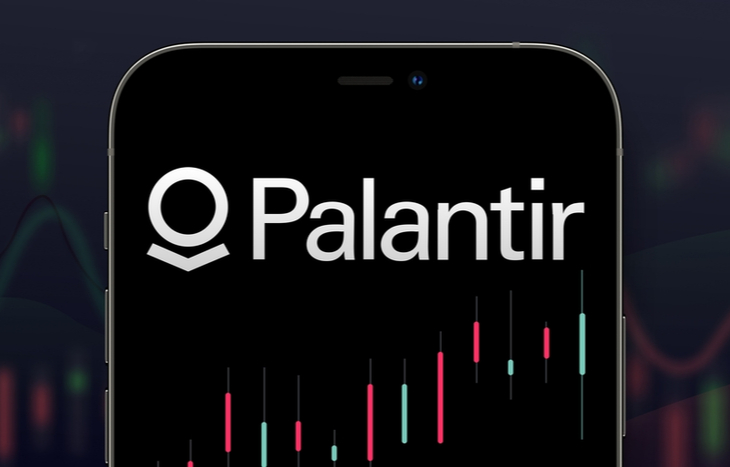 Why Is Palantir's Business Significant
There's data mining everywhere. From social media sites to the information you give your favorite retail store, your data is vulnerable. And when businesses grow to thousands or millions of customers, they need a way of sorting through it.
This is where Palantir comes in. They provide their software to businesses and governments to help them sort it quickly. The company currently operates three products, including:
Palantir Gotham is an AI operating system for government agencies to predict and inform of events such as pandemics and war. Then, the Foundry platform is designed to help companies build safer cars, accelerate cancer research, and improve supply chains.
Lastly, Palantir Apollo makes it easy for Gotham and Foundry users to manage their platforms. Most importantly, the company serves a wide range of customers from diverse industries.
Impressive Earnings Growth
As Palantir continues adding big clients to its roster, the growth stock remains under pressure. In the third quarter, the firm's revenue grew 36% from Q3 2020 to $392 million.
Although 36% year-over-year (YOY) revenue growth sounds great, it marks the lowest revenue growth since becoming a public company. At the same time, Palantir is still growing at a steady rate. Below is a snapshot of PLTR stock revenue growth in the past seven quarters, including YOY growth.
Q1 2020:33 million, 42%
Q2 2020:89 million, 43%
Q3 2020: 289.37 million, 52%
Q4 2020:09 million, 41%
Q1 2021:23 million, 49%
Q2 2022:64 million, 49%
Q3 2022:15 million, 36%
Looking at the company's income statements, growth is not a concern. Not to mention as a software company, Palantir has a relatively low cost of revenue (86 million), which is less than a fourth of its income.
On top of this, the company is managing its cash better with a 26% margin and $101 million from operations. Yet PLTR still posted a net loss of $102 million in the quarter.
But the most important takeaway from the report is the company's growing number of clients. In Q3, PLTR gained 54 new deals worth +$1 million. Furthermore, 33 are over $5 million, and another 18 are $10 million or more.
PLTR Stock Continues Falling in 2021
Despite the company's relentless growth, 2021 was not rewarding to PLTR stock. After running to an all-time high of $45 in January, PLTR shares continue slipping and are down 57% since then.
As can be seen, investors are not worried about the company's ability to attract customers. The concern lies more with what Palantir's products can do. Data is a sensitive subject right now, with over 80% of the public agreeing data collecting does more harm than good.
Yet the company's entire business model is based on this idea. In fact, last year, members of Congress wrote a letter to the SEC asking to investigate Palantir because of its practices.
So, this could be part of the reason why PLTR stock is feeling the pressure this year. If investors worry about future regulation, it could deter them from investing any more money.
Another key point to consider is the big government contracts boosting PLTR's top line. We've seen what can happen with other defense contractors such as Lockheed Martin (NYSE: LMT).
At the same time, PLTR stock is still up over 100% since becoming a public company last year. The fallout could be a classic case of profit-taking after a big run-up.
PLTR Stock Forecast: Can Palantir Achieve Its Growth Targets
With Palantir projecting annual revenue growth of over 30% the next four years, you would think investors would be lining up to own a piece. With this in mind, if the company can continue building strong partnerships, the growth is achievable.
Nonetheless, until we see more clarity around data and privacy laws, PLTR could continue feeling the pressure.
Palantir addresses this issue in a blog post explaining they bring their software to the user. Users can manage their own data with Palantir's platforms rather than them taking in the data and sorting it in their own database.
Having said that, PLTR stock is sitting near all-time lows, with a growing user base. The company is expecting the momentum to continue into 2022 with growing expectations. And with the company now expanding its Foundry platform for startups and crypto companies, it furthers its addressable market.
Palantir's average price target of $23 per share gives PLTR stock over 20% upside from its current levels. At this rate, it's hard to see PLTR going to much lower unless they hit a major setback. If regulations creep in or growth slows, it could continue treading water.
---
Pete Johnson is an experienced financial writer and content creator who specializes in equity research and derivatives. He has over ten years of personal investing experience. Digging through 10-K forms and finding hidden gems is his favorite pastime. When Pete isn't researching stocks or writing, you can find him enjoying the outdoors or working up a sweat exercising.