Redwood Trust Inc. (NYSE: RWT) is busy transforming its business to survive in a challenging industry. With that in mind, Redwood Trust stock is still recovering from the effects of the pandemic. Despite being up over 80% in the past year, RWT stock still isn't quite to pre-pandemic levels.
Mortgage backed securities (MBS) are a hot topic lately, with home prices skyrocketing. In fact, the median home price has increased 17% since last year at this time.
With that being said, as the housing market is quickly expanding, it's pressuring the Federal Reserve to start scaling back asset purchases. In particular, the fed is discussing slowly reducing the purchasing of MBS. The reason they began purchasing these in the first place is to support the housing industry and economy.
Now that signs show the economy is recovering (Ex. Lower unemployment & housing market), the fed is discussing slowing buying. But in a recent Fed statement, the agency said it's waiting until specific targets are met with inflation and employment.
When the Fed decides to begin tapering, it can have major effects on Redwood Trust stock. How does the company plan to overcome these challenges?
Let's take a closer look…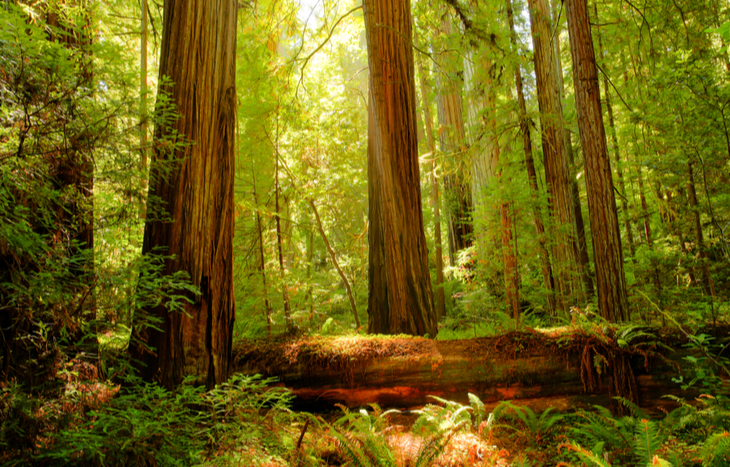 What Does Redwood Trust Inc. Do?
To better understand what Redwood Trust Inc. does, it's best to understand what a Mortgage Backed Security is fully. An MBS is a type of investment that's backed by a real estate loan. Many times, these investments are grouped into "pools" and then sold to investors.
In many instances, the MBS is backed by a government agency like Fannie Mae. But, those who aren't can go through someone like Redwood Trust Inc.
On top of this, it provides mortgages to those whose loans are too expensive to be government-backed. Loans that are too big to be covered are known as "jumbo mortgages." These types of loans are becoming more common as housing prices continue rising.
According to the Radian Home Price Index, home prices have grown 13.2% since the start of the pandemic. The appreciation can help the REIT Company's market.
Redwood Trust Inc. Business Segments
With that in mind, Redwood Trust serves three different groups of customers. The company is currently managing $12 billion in assets through the following segments.
Redwood Residential – Helps secure jumbo loans for individual consumers.
Business Purpose Lending – Provides loans to real estate investors.
Investment Portfolio – Invests in 3rd party MBS loans.
Despite a massive blow to the business when the pandemic struck, it's recovering nicely through strategic investments.
Redwood Residential

Redwood Residential is another promising area that could help skyrocket Redwood Trust stock numbers.
It's no secret by now that home prices are going up. But, the price hike is pushing more people to use an agency like Redwood Trust to secure a jumbo loan.
Redwood Residential helps home buyers obtain large loans. Additionally, the company then sells the loan to investors. The process helps support the mortgage industry by providing funding. Giving private loans helps bridge the gap between bank deposits and the growing number of loan requests.
In the second quarter, the company secured $3.9 billion in loans. Also, Redwood sold $1.8 billion in loan sales and another $1.5 billion in pooled investments.
Business Purpose Lending
Redwood Trust broke headlines in 2019 by buying CoreVest, a business finance provider. The move gave a huge boost to the company's business purpose lending unit with over $900 million in assets. Not only that, in April, they expanded the division by investing in Churchill Finance, a real estate credit company.
Business lending generated $312 million in single-family rental loans in the second quarter, growing 23% from the previous quarter. Furthermore, it took in $215 million in short-term loans, representing a 61% increase.
Investment Portfolio
The company's investment portfolio is its primary revenue source. By investing in 3rd party loans, Redwood can generate a steady profit. This should play a factor in Redwood Trust stock price.
During the second quarter, investments generated $31 million in net interest income.
Launching RWT Horizons
Another business unit is launching that will help support Redwood Trusts core business. Introducing RWT Horizons. The team invests in early-stage tech startups and launched in the first quarter.
RWT Horizons will focus on technology investments such as fintech, proptech, and digital infrastructure. It will also help leverage the tech to improve the company's other divisions.
In Q1, the firm made its first investments in Rent Butter and Rentroom. Rent Butter is developing software, a tenant screening tool, while Rentroom offers property management solutions. Not only does the stake have the potential to deliver returns, but it can also help the company innovate and grow.
Redwood Trust Stock Is Now Leveraging Blockchain Technology
In addition to the investments above, the company purchased a stake in Liquid Mortgage. The acquisition is significant because the startup assists the mortgage process through digitization on the Blockchain.
More importantly, the company just announced its first residential MBS using Blockchain technology. The news can be huge for the industry and Redwood Trust Inc. as the Blockchain tech market expects to reach $394 billion by 2028. Fred Matera had this to say "Today was an important step in building the infrastructure to someday have fully digitized and tokenized mortgages."
The technology gives Redwood a big competitive advantage as the tech can be more secure and easier to scale.
Redwood Trust Stock Analysis – Will It All Come Together?
All in all, Redwood Trust stock is up 60% in 2021 and racing towards pre-pandemic highs. Currently sitting at $12.89 per share, RWT stock is still down over 20% from the beginning of 2020.
Will the mortgage REIT be able to overcome the FED slowing asset purchasing? The company is betting on the future of technology to help it overcome future challenges it may experience. Through RWT Horizons, Redwood is using the latest tech to expand its market.
Not to mention Redwood Trust stock is sitting at $13.34, below its average price target of $14.75. With a P/E ratio of 4.91, RWT stock price doesn't seem too overvalued at this point. Also, the company just raised its dividend 17% to .21 per share, a good deal for investors. The increase now brings RWTs dividend yield to 6.30%.
Lastly, Credit Suisse maintained their outperform outlook for Redwood Trust stock earlier this month, suggesting more upside potential is possible.
For more info on Redwood Trust stock, make sure to sign up for our Trade of the Day e-letter. This free mailing will give you daily insights into the latest profitable investment opportunities. Sign up today!
---
Pete Johnson is an experienced financial writer and content creator who specializes in equity research and derivatives. He has over ten years of personal investing experience. Digging through 10-K forms and finding hidden gems is his favorite pastime. When Pete isn't researching stocks or writing, you can find him enjoying the outdoors or working up a sweat exercising.