Small cap oil stocks are a terrific way to get exposure to the energy sector. And all without having to invest in large, well-established companies. Small cap stocks may be more volatile. But they also have the potential to provide investors with greater returns.
There are many small cap oil stocks that trade on the Canadian stock exchanges. These companies are involved in a variety of activities. Ranging from exploration and production to transportation and refining.
And, these companies have access to some of the most abundant, best quality natural resources. Canada is home to massive oil reserves. And its oil sands are among the largest in the world. These companies are well-positioned to also enjoy rising oil prices. And increasing demand for energy. So, if you're looking for the best small cap oil stocks to buy, consider these Canadian companies listed below.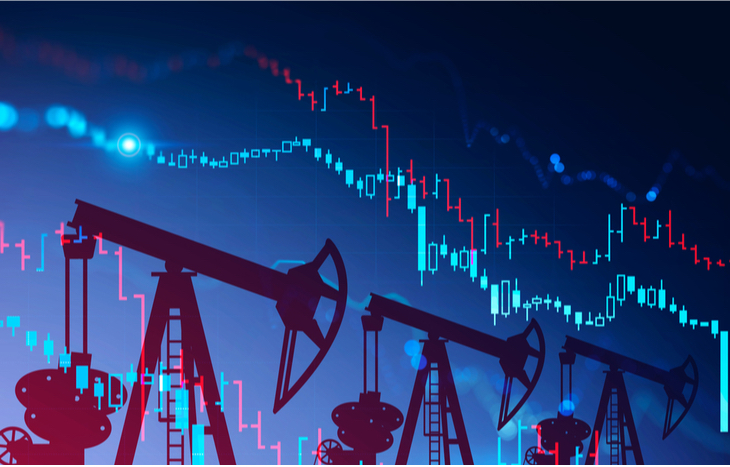 Investors Should Consider the Following Factors:
Growth Potential
Smaller oil companies have more room to grow than their large cap counterparts. This means that they can generate higher returns for shareholders over time.
Financial Stability
Small cap oil stocks may be more volatile than large caps. But, it's important to consider the financial stability of the company before investing. Make sure that the company has a solid balance sheet and a history of profitability.
Management Team
A company is only as good as its management team. Look for a management team with a proven track record of success in the oil industry.
If you are looking for small cap oil stocks with high growth potential and strong financials? Consider investing in the following companies. They all have a gross profit margin of higher than 99%. So, it's highly likely they'll grow your investment.
Best Small Cap Oil Stocks to Buy That Are Based in Canada
No. 4 Africa Oil Corp. (OTC: AOIFF)
Market Cap: $1.1 billion CAD
If you're specifically interested in small cap oil stocks, then you might want to take a closer look at Africa Oil Corp. This small cap oil stock engages in exploring for, developing and producing crude oil. And natural gas resources. And some of the company's principal properties are in Kenya and Ethiopia.
Why do I like it? There are several reasons why I like Africa Oil Corp as a small cap oil stock. First, the company is well diversified geographically. With operations in both Kenya and Ethiopia, this reduces its risk profile. Also, their share price has been rising over the past 12 months or so.
Another key reason to like Africa Oil Corp is its strong balance sheet. The company had strong cash and cash equivalents at the end of 2021. This should give it plenty of financial flexibility to weather any short-term challenges.
No. 3 Eco (Atlantic) Oil and Gas Ltd. (OTC: ECAOF)
Market Cap: $145 million CAD
Eco Atlantic is a small cap oil stock and an oil and gas exploration company. It has assets in Guyana and Namibia. The company's flagship asset is the Orinduik Block, located offshore Guyana.
The company has a strong balance sheet with no debt and cash reserves in the dozens of millions. And Eco has access to a large volume of assets. The Orinduik Block covers an area of 3,800 square kilometers. And it's located in the prolific Guyana-Suriname basin. The block has potential for both shallow water and deep water oil discoveries. Eco Atlantic estimates that the block could contain up to four billion barrels of oil.
Plus, they also have an asset in Namibia called the Cooper Block. The block covers an area of 8,542 square kilometers and it's located offshore Namibia. The block has potential for both shallow water and deep-water oil discoveries.
No. 2 Pulse Seismic Inc. (OTC: PLSDF)
Market Cap: $113 million CAD
Pulse Seismic Inc. is a Canadian small cap oil stock that provides seismic data to the oil and gas industry. The company headquarters in Calgary, Alberta, and founded in 1980. Pulse Seismic is the largest provider of 2D and 3D seismic data in Canada. And it has a library of over 35,000 square kilometers of data.
Pulse also has its unique differentiation. Plus, this company has a strong balance sheet with no debt and about $10.8 million in shareholder free cash flow at the end of 2021. Pulse Seismic also has a strong track record of profitability. And it has been profitable in each of the last five years.
Pulse Seismic is well positioned to enjoy continued activity in the Canadian oil and gas industry. The company's seismic data helps oil and gas companies find new reserves. Which leads to more drilling and production. This increases demand for Pulse Seismic services and drives revenue and profit growth.
Pulse Seismic is a small cap oil stock that should be on your radar. And it has a strong balance sheet and track record of profitability. So, Pulse Seismic is worth considering as one of the best small cap oil stocks in Canada.
No. 1 District Mines Ltd. (CVE: DIG.H)
District Mines Ltd. is a small cap oil stock with a market cap of $674K. The company is engaged in the exploration and production of petroleum as well as natural gas properties in Canada.
The company's primary asset is its interest in the Hinton Project. Which covers an area of approximately 10,400 hectares in west-central Alberta. And this small cap oil stock has a 100% working interest in the project. That's great news for investors. Because that means all the profits and growth go straight to District. And, most importantly, the investors enjoy that growth.
Conclusion of Small Cap Oil Stocks in Canada
The small cap oil stocks discussed above are all worth considering. Especially if you're looking for investment opportunities. More specifically, those in the Canadian oil and gas industry. These companies all have strong balance sheets. Plus, strong track records of profitability, and unique differentiations. So, be sure to research these companies further. Only consider investing in them if they fit your investment goals and risk tolerance.
---