After another impressive SoFi earnings report, the stock is climbing once again. The digital finance company beat nearly every metric, producing one of the strongest showings this earnings season.
SoFi (NASDAQ: SOFI) is a one-stop-shop for all your financial needs. The company offers financial services such as investing, loans, and much more. For a company that went public this year, SoFi has made quite a name for itself, growing into a promising brand.
Not only that, but SoFi's business model can benefit in nearly any market. Even more, the student loan payment suspension is impacting one of SoFi's biggest services.
That said the latest SoFi earnings results shows huge growth. Despite the suspension weighing on its bottom line, SoFi is grinding ahead.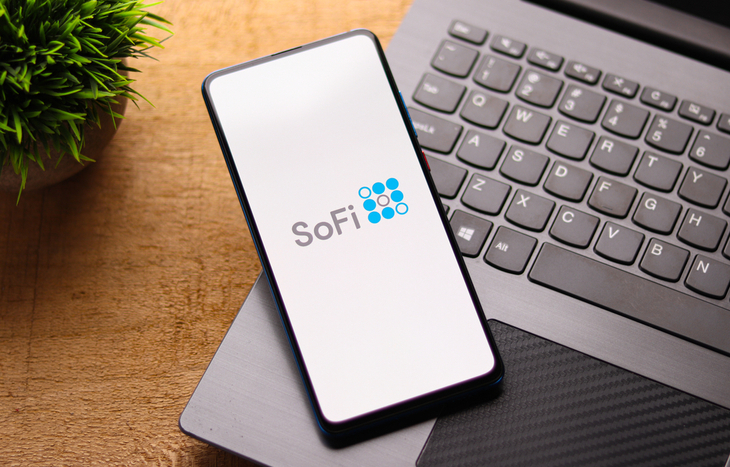 Q3 SoFi Earnings Highlights
SoFi earnings exceeded its outlook in the third quarter, with big growth across the board. Members are flocking to the company's easy, user-friendly app. Not only that, but SoFi's services are helping sell one another.
With this in mind, here are the top highlights from SoFi's Q3 earnings.
1.     Memberships Growing
SoFi continues attracting new members with over 377,000 members added in Q3, increasing 35% from last quarter. Furthermore, total members now equal 2.9 million, a 96% YOY increase.
2.     Revenue Rising
Net revenue advanced to a record $277.2 million, a28% increase from last year. The higher sales were supported by growth in lending and financial products.
3.     Total Products Growing
One of the main drivers of revenue growth is the increase in SoFi's products. SoFi's products are expanding swiftly, more than doubling from last year to 4.3 million.
4.     Increased Product Use
The company saw higher product growth in the quarter than with members. The higher usage signals members are willing to try other services.
Despite SoFi's big growth, it's still in the red with a net loss of $30 million on the quarter. But, with adjusted earnings coming in at $10.3 million, it makes the company's 5th straight quarter in the positive.
SoFi's Marketing and Branding Tactics Paying off
A key thing to note from the recent SoFi earnings report is the brand awareness attracted through outreach efforts. Branding is an essential part of business nowadays, especially when it comes to consumer trust. And Trust is a major part of the financial industry.
SoFi's "Move Your Money to SoFi" campaign is trending and paying off in a major way. With over 8.5 billion views on TikTok, the efforts are doing exactly as the company hoped.
The company is widening its reach by teaming up with influencers and asking users to share their "SoFi Money Moves." The contest offers users the chance to win a grand prize of $25,000.
And on top of this, the company upped its TV ads during fall sports with over 500 million impressions. Additionally, SoFi stadium is home to the LA Rams and Chargers, two popular NFL teams averaging over 20 million viewers per game.
All in all, SoFi is showing it's a legit contender in the digital finance space, with the ability to sustain growth.
What Makes This SoFi Earnings Special?
The biggest takeaway from this SoFi earnings report is the continued momentum the company is showing. Not to mention the incredible numbers the company is putting up as a result.
Since going public, the company has grown its revenue by over 100% each quarter on a yearly basis. SoFi has shown it can continue growing despite losing over half of its student loan market.
More importantly, SoFi is now attracting the attention of Wall Street. Both Morgan Stanley and Jefferies started coverage recently with a price target of $25. The analysts noted SoFi's growth ability.
What's more, the company's buying of Galileo earlier this year is already proving to be an advantage. The tech platform continues expanding with 13 new clients in the quarter. Also, client accounts grew 80% this year to 89 million.
Most people don't know that Galileo powers some of the most popular finance companies. User favorites such as Robinhood and Chime both use the payment company's services.
Does the Latest SoFi Earnings Report Show It's Time to Buy?
Sofi stock is currently ripping, up over 13% today on the recent SoFi earnings growth. The company is doing everything it can to continue attracting new members. But, SoFi's biggest advantage comes from its ability to sell its services to users.
With SoFi's simple, effective app design, users can quickly sign up for another product. For example, if a user is interested in SoFi Invest and realizes they can earn a $100 welcome bonus by signing up for a money account. In that case, they may consider signing up for SoFi Money as well.
As you can see, SoFi is mastering its strategy in getting users to try its many products. The digital finance company is in a great position with its wide selection of services to continue breaking down barriers.
On the same note, when student loan payments continue, SoFi will be well connected with its user base about refinancing. Given that students currently owe $1.7 trillion in loans, SoFi has a massive opportunity ahead of it.
Even more, the company applied for a bank charter on July 8th, 2020. If the company does get it, it could be a game-changer for the company. Not only would SoFi be able to handle loans, but be able to offer best-in-class rates while improving its return.
All things considered, the latest SoFi earnings put the company in a great position. With engagement at an all-time high, look for SoFi to continue building on this momentum.
---
Pete Johnson is an experienced financial writer and content creator who specializes in equity research and derivatives. He has over ten years of personal investing experience. Digging through 10-K forms and finding hidden gems is his favorite pastime. When Pete isn't researching stocks or writing, you can find him enjoying the outdoors or working up a sweat exercising.