Due to recent events, investors are wondering "what are the stocks that have dropped the most?"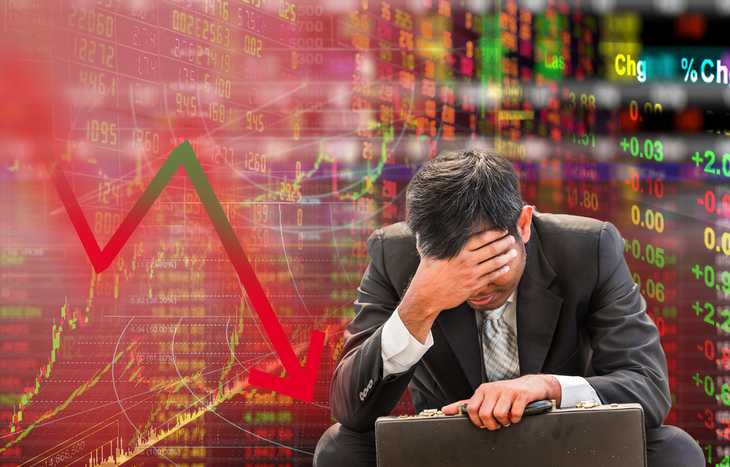 For over a month now the stock market has been declining. On February 12th, the Dow Jones Industrial Average hit an all time high at 29,568.57. Since then, just one month later, the Dow has dropped all the way down to 21,154.46. This news triggered the announcement of a bear market, the first since 2009.
However, following President Trump's speech on Friday, the market did get a nice boost, rallying back to 23,173.99. President Trump was quite proud of this, announcing the "BIGGEST STOCK MARKET RISE IN HISTORY YESTERDAY!" But with so much uncertainty still surrounding the coronavirus, many feel the worst is still to come.
---
Since the market started declining, we've continued to deliver the latest and greatest investment opportunities right to your inbox. This list is no exception. Sign-Up for our FREE InvesmentU e-letter below.
---
Which Stocks Have Dropped The Most?
Here are 5 stocks that have seen significant decreases as of late.

Dave & Buster's Entertainment Inc (NASDAQ: PLAY)
Previous Close: 13.27
52 Week High: 59.60
52 Week Low: 10.93
Evelo Biosciences Inc (NASDAQ: EVLO)
Previous Close: 4.32
52 Week High: 10.09
52 Week Low: 3.01
Kirkland Lake Gold Ltd (NYSE: KL)
Previous Close: 23.12
52 Week High: 51.08
52 Week Low: 22.31
Harmony Gold Mining Co. (NYSE: HMY)
Previous Close: 2.46
52 Week High: 4.54
52 Week Low: 1.57
Trillium Therapeutics Inc (NASDAQ: TRIL)
Previous Close: 4.19
52 Week High: 7.97
52 Week Low: 0.24
Stocks That Have Dropped The Most – Summarized
When markets are low, the opportunity to buy is high. And when the markets rise, hopefully you've turned a nice profit. This list of stocks is a good place to start. However, if you truly want to stabilize your portfolio long term, you need to stay up to date with the latest and greatest investing news. Fortunately the team here at InvestmentU is dedicated to delivering top notch investment opportunities right to your inbox. Sign-up for our Free E-letter Today!
Read Next: Recession Proof Stocks: Is There Such a Thing?
---