Vertex Energy (Nasdaq: VTNR) is one of the biggest winners of 2022, up almost 200%. Though Vertex Energy stock has been rallying since February, share prices accelerated since its Q1 earnings.
Also, the highly-anticipated acquisition of Shell's (NYSE: SHEL) Alabama refinery is adding fuel to the fire. That said, the news is significant as energy prices hit record highs.
Refineries are in high demand as they look to fill the supply gap left by Russian oil bans. Furthermore, oil companies are generating record cash flow as commodity prices soar. With this in mind, Vertex expects the deal to add significant value over the next few years.
Is it too late to buy with Vertex Energy stock already up 200% this year? Read on to learn more about Vertex and what you can expect from VRTN stock.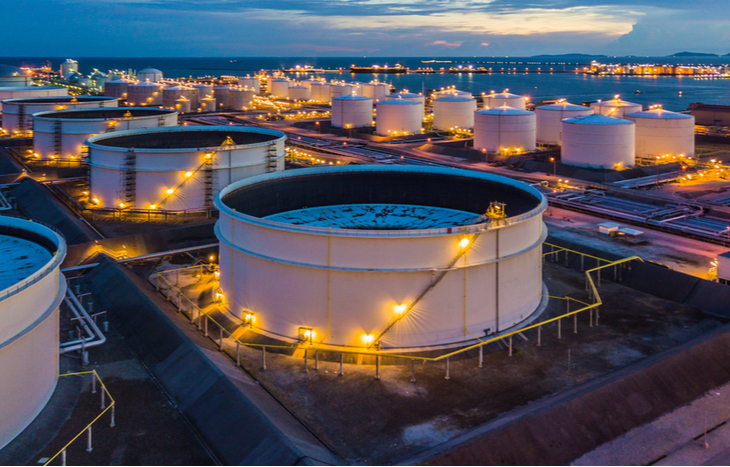 What Does Vertex Energy Do?
As you may have guessed, Vertex is in the energy industry. Yet the company is unique from most oil and gas company. The company focuses on energy transition.
To clarify, Vertex recycles motor oil and other petroleum by-products. In fact, the company handles all aspects of the value chain, from transporting and selling. With this in mind, Vertex does business in three areas.
Black Oil
Refining & Marketing
Recovery
Black oil, also known as used oil, is refined to make other products like fuel blends. Since Vertex Energy stock has extensive industry relationships, they get black oil at a relatively low cost.
The refining and marketing unit makes three products. Gasoline blend stock, feedstock, and fuel oil cutter stock. Moreover, Vertex uses a licensed tech to convert the black oil into diesel replacement. With this in mind, the tech produces higher-value products.
Lastly, the recovery business is a generator solutions company. In other words, it helps recycle and manage used oil, crude blends, vegetable oil and grease, etc. After a few acquisitions the past few years, Vertex is better positioned to take advantage of the higher energy prices.
Why Vertex Energy Stock is up Over 200% This Year
Vertex Energy is one of many energy companies rallying this year. In fact, the Energy Select Sector SPDR Fund (NYSE: XLE) is up 49% this year compared to the S&P 500 Index (SPX), down 20% YTD.
But after acquiring Shell's refinery business in Al, Vertex is uniquely positioned to take advantage of higher commodity prices. The deal adds 91,000 barrels per day capacity.
Furthermore, the refinery is on the oil-rich U.S. Gulf coast, a prime location for processing. So far, distillate, gasoline, and jet fuel make up about 70% of annual production. The services are in high demand now as energy prices lead to 40-year high inflation.
The improving economics around the oil and gas industry gives the deal significant potential. CEO Benjamin Cowart calls it a "transformative moment in the history of Vertex."
A major part of the transformation comes as the deal allows Vertex Energy stock to produce renewable diesel fuel. According to information from the International Energy Agency (IEA), renewable diesel demand expects to triple in the next four years.
The research points to favorable policy changes in the U.S. and Europe that will likely accelerate demand in the next few years. Although the refinery does not have the ability yet, Vertex expects to produce renewable fuels by next year.
Lastly, Vertex Energy stock has higher short interest, which can cause rapid price gains in some situations. If a positive catalyst causes shorts to cover their positions, it can cause shares to rally even more.
Can Vertex Keep the Momentum Going?
Industry leaders expect energy prices to remain elevated for some time. The supply gap left by Russian oil bans will take time to fill. For example, this week's U.S. Gasoline Update shows refinery capacity utilization of around 94.3%.
In comparison, the rate is up 5.8% from last year's rate of 88.5%. Though there is still some capacity to fill, it doesn't leave much room to expand. And expanding supply can take years in many instances.
Cowart says, "Entering 2023, we intend to layer on the financial benefit of renewable diesel fuel production. Which, given current commodity prices and credit values, will position us to deliver significant value to our shareholders."
Looking at Vertex Energy stock, you can see the rally accelerate after posting first-quarter earnings. Part of the reason for the rally is the raised guidance from the Shell deal.
2023 Gross Profit: $470-490 million.
2023 Free Cash Flow: $250-270 million.
At the same time, to fund the project, the company expects to spend between $90-$100 million. The project will add debt to an already overinflated balance sheet.
Net debt in the first quarter totaled $21.2 million. The debt is sustainable for now, with higher commodity prices driving margins up. But, if margins start to slip, the higher debt levels may be a concern.
Vertex Energy Stock Forecast: Does VTNR Have More Room to Rally?
The stock market is currently selling off with no safe sectors. Even energy stocks are selling off after outperforming the market this year.
With this in mind, the energy demand is not slowing. In the next few years, experts expect to see higher renewable fuel demand. In fact, demand for biofuel is already well past pre-pandemic levels.
The transition will boost sales next year, especially as commodity prices remain high. But, the cost to fund the project may be a concern if growth slows. To reduce the impact of falling energy prices, Vertex is hedging 50% of the planned refinery production. The move will protect downside risk while boosting profits this year.
There's a common saying in the stock market, "don't fight the trend." And until proven otherwise, energy remains the clear leader. After rallying over 200% this year, investors will be paying a premium. But as the company ups production and sees profits from the new refinery, Vertex Energy stock can benefit.
After Q1 earnings, VTNR stock was the talk on Wall St. Credit Suisse and Stifel both increased their price targets while maintaining a buy (outperform) rating. Don't be surprised to see another shake-out before years end. But come 2023, Vertex's clean energy business should be ready to roll.
---