Uncategorized
Weyerhaeuser Stock – Betting on the Future of Forestry
After a dip this summer, Weyerhaeuser stock looks to be on a solid run, which has lasted nearly three months. As one of the largest wood producers in North America, Weyerhaeuser (NYSE: WY) is profiting from the real estate boom. The forestry REIT is delivering on all levels. They are even breaking earnings records despite several industry challenges.
As a result, the company is announcing a dividend & buyback program to share the success with stockholders. Additionally, WY stock looks to be breaking out of a downward channel after yet another impressive earnings in the second quarter. How long will the strong housing market last? And when it ends, how much will it affect the business?
Let's dig a little deeper into the company and find out how they are planning for the future.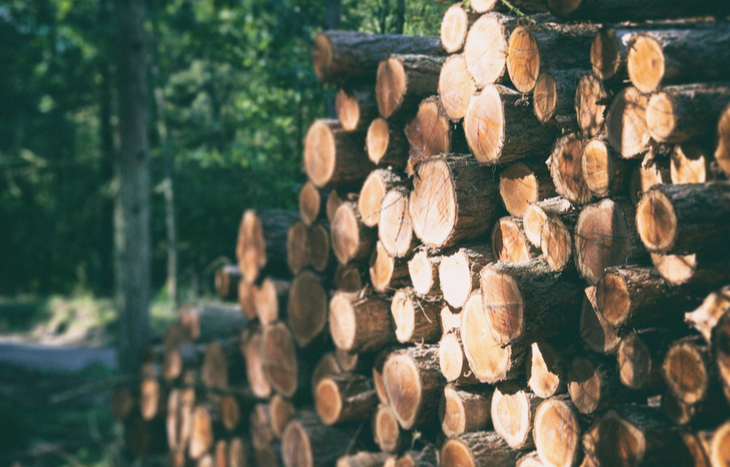 How Does Weyerhaeuser Stock Operate?
Although Weyerhaeuser is set up as a REIT, it deals with raw wood and wood products. With that being said, the company has three primary areas of business.
Timberlands
Wood Products
Real Estate, Energy & Natural Resources.
Timberlands are woods used to harvest trees. They are also capable of producing for a longer period. With that in mind, the company is the largest private timberland owner in North America.
The forest company owns a diverse portfolio of assets with 3 million acres in the west, 7 in the south, and another up north. This diversification helps to support the company's supply chain.
As far as wood products go, the company produces lumber, OSB, and EWP. It's the #1 EWP and #2 lumber producer in North America. The market share is helping the organization's earnings with higher demand globally for wood products.
Lastly, the company also operates a real estate, energy & natural resource business to help enhance the other segments. Energy & Natural Resources consist of services such as solar, gas, and industrial materials. Weyerhaeuser's energy portfolio is currently 67% industrial materials, 25% oil & gas, and 8% solar & wind.
Strong Q2 Earnings From Weyerhaeuser
The second quarter couldn't have been much better for Weyerhaeuser stock. You can see big growth in several areas of business. In fact, the company's CEO said "In the second quarter, our teams again delivered the company's strongest quarterly results on record."
With that being said, here are a few highlights from the report.
Net earnings of $1.02 billion, compared to $681 million in the first quarter, almost 40% growth. Equaling out to $1.37 diluted EPS vs $0.91 last quarter.
Adjusted EBITDA totaled $1.6 billion in Q2, in comparison to $386 million a year ago. In a year, the company's top line grew by over 120%, a new record.
Delivered record operating cash flow for the quarter with $1.3 billion.
Debt was reduced by another $225 million.
Adjusted funds available for distribution nearing $1.9 billion for shareholders.
All in all, the record quarter helped boost the company's financial position. For example, Weyerhaeuser has grown its earnings and now plans to share returns with investors.
What's Fueling the Growth?
Several events are fueling the company's growth. Most importantly, the booming industry is boosting the company's main revenue streams.
Weyerhaeuser's second quarter was greatly affected by the higher demand for housing. Altogether, the U.S housing market increased 17.4% from the second quarter of 2020. Higher demand for housing equals higher demand for wood products, particularly lumber.
As a result, wood products grew 43% to 1.4 billion in sales. Not only that, but Timberlands also advanced 5% on higher demand for raw materials. The forestry company noted the higher need in markets such as China for the increase.
Yet the housing market is expecting to slow down at some point. When this happens, it can have dramatic effects on Weyerhaeuser stock and its overall business. But, the slowdown isn't expecting to happen all at once. And on top of this, home improvement projects are still strong. And another trend emerging is the rising demand for wood fiber.
Outlook Going Forward
Although Q2 was record-breaking for the company, a slowdown in the housing market can slow its earnings potential.
In both the Wood Products and Timberlands units, the company expects a significant slowdown in the third quarter. The reason for this is because of lower lumber prices. Lumber hit a record high in May, extending to over $1700 as demand for housing shot up. But, since then, lumber prices have fallen, settling around $635 today. That's over a 90% difference.
With that in mind, when lumber prices fall, mills like Weyerhaeuser lose out on profits. Luckily, the company is expecting more production out of Real Estate & Energy. The firm is raising its guidance to $290 million from the previous $255 million.
Yet, a few key events may be limiting the company's earnings potential. First, Hurricane Ida stopped production in the southern U.S. Secondly, fires in the west also made business challenging. And lastly, the pandemic is restricting its ability to staff, particularly in transportation. How will this impact the Weyerhaeuser stock forecast?
Is It Time to Buy Weyerhaeuser Stock?
To sum things up, Weyerhaeuser delivered an impressive showing in the second quarter. But, with lower growth expectations, can the stock continue its run?
The company is betting on the future with three in demand business segments. Each division of business helps support the company's goal of providing returns to shareholders. With that being said, Weyerhaeuser stock is up over 170% since its lows in March 2020. A strong housing market is supporting the company's growth. And lumber prices giving an extra boost.
But, if you notice, WY stock moves similarly to lumber prices. Both WY and lumber peaked in May and have since fell lower. CEO Devin Stockfish says the "outlook remains favorable," adding strength in the housing market.
If demand for homes remains high, investors should continue to see the benefits. Additionally, the company is taking advantage of its growth by improving its financial position.
With lumber prices dropping, it's putting pressure on the company's margins. We'll see how the company is navigating the changes when it reports Q3 earnings on Friday, October 29th.
For more on Weyerhaeuser stock, timber stocks and other trending industries, sign up for Profit Trends. This free newsletter will help you stay up-to-date on all of the latest investment news. Start making better trades today!
---
Pete Johnson is an experienced financial writer and content creator who specializes in equity research and derivatives. He has over ten years of personal investing experience. Digging through 10-K forms and finding hidden gems is his favorite pastime. When Pete isn't researching stocks or writing, you can find him enjoying the outdoors or working up a sweat exercising.