With markets retreating even further today, it's not unreasonable to be concerned with your financial health. You may be searching for answers on what to do, and who to consult. It's possible you find yourself asking: "What is a financial planner?" You may be wondering what a financial planner can do, and how they can impact your financial health. This article will seek to answer those questions, and any related questions you may have.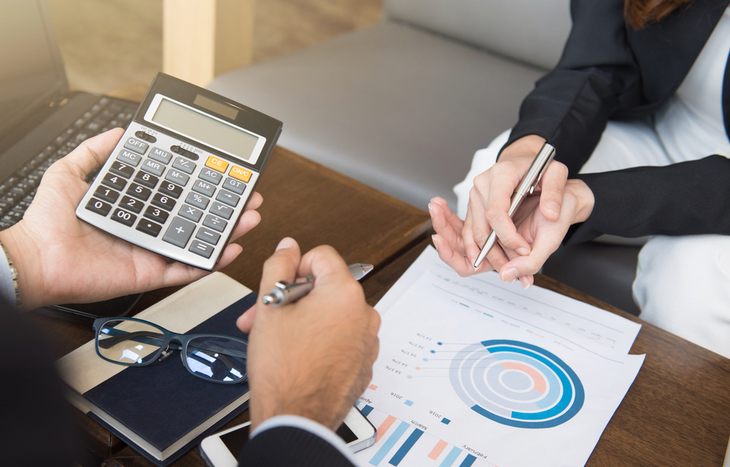 The most important step is to first understand what it is you need or are looking for. Your individual, business, or family goals and/or interests will influence the type of financial services you need. If you are searching for stock tips or good day trades, they may not be best for your goals. A financial planner is not a stock guru. They won't send you newsletters or solicitations, or paid advertisements to other services.
What is a Financial Planner?
A financial planner is a type of financial advisor, though one that normally focuses more on your long-term future. A financial planner is a professional who can aid in your personal financial planning journey. There are a few general points that these planners will address in creating a financial plan. These include saving for retirement, paying off debt, reducing spending, paying for college and a few related other topics. They can work with businesses, families, and individuals, so you can find help regardless of who you are.
Many financial planners specialize in a specific area of financial planning. Some focus on estate planning, others on budgeting and others on retirement. This is not to say that they cannot provide advice on all of the above topics, as there are holistic planners. In addition, some financial planners are also RIAs, which could benefit your investment planning as well.
What is a Financial Planner Not?
As mentioned in the first section, a financial planner is not a person to go to for stock picks. In addition, a financial planner is also distinct from your average financial advisor. Whereas a financial advisor is principally concerned with managing and growing your investments, a financial planner's scope is far broader. Briefly put, a financial advisor is more concerned with providing you with investment advice. In addition, while they can advise on a range of different topics, they are not experts in every field. For instance, they can aid in your tax planning. However, for more difficult questions, they might recommend speaking to someone who is a tax professional.
Responsibilities of a Financial Planner
Our society is constantly changing and evolving. A good financial planner stays up to date with any changes that may be taking place. Changes in tax, estate and investment legislation and regulation can impact your plan if not addressed. In that sense, it's also important that they maintain open lines of communication with you. Depending on the scope of your plan, adjusting your plan and investments may also be a regular process. They should also maintain excellent records, actions which help prevent any personal or legal issues.
The process of getting a financial planner should begin with defining the scope of your relationship. What they will and won't do, and what you will and won't do. Next, address all of your specific interests, goals, and expectations. Evaluating your current financial state should also take place at this stage of the process. From there they will create a plan, and then present it to you. Assuming you approve, they would then implement it. If you don't, the plan would first be revised. From there the aforementioned process of monitoring your plan and communicating with you begins.
What a Financial Planner Charges
A financial planner can charge a variety of fees, so it's important to ask for their fees upfront. Regularly seen fees are hourly charges, a flat fee, retainers, and a percentage of assets under management. If your financial planner also functions as an RIA, there might be additional costs incurred for those services as well. You may want to consider if you're comfortable working with a financial planner who is also compensated via commission. Financial planners who receive commissions for selling particular investments have fallen under stronger scrutiny in recent years. This is due to the perceived conflict of interest in selling commission based products. For that reason, it's important you ask for a breakdown of fees for each service that they provide.
Required Licenses and Certifications
Depending on the scope of services required, a financial planner will have different certifications or licenses. Many financial planners gain their CFP certification as a means of showing their credibility and trustworthiness. RIAs will generally hold some variation of Series 6 or 7 and 63 or 66 licenses. This [combination] of licenses allow them to provide financial advisors, and sell securities. A financial planner who focuses on tax planning will generally hold a CPA designation. In other words, depending on what services you receive, the licenses and designations held will vary. However, the gold standard for financial planners is the CFP designation, as it is specific to financial planning.
Given the volatility in the markets, and economic uncertainty, you may be spending more time looking into financial planning. For that reason, if you're currently asking yourself "What is a financial planner," you're not alone. Understanding what a financial planner is, as well as what you need, will help you decide if you need one. In the event you decide to get one, there are things to remember. Look for a financial planner who is well qualified, as well as devoid of any potential conflicts of interest. If you are hoping to address a specific issue, find a planner certified in that area. Whatever you decide, ensure that you are making the best decision possible for yourself, your family, or your business.
---