Xenetic Biosciences (NASDAQ: XBIO) is at it again. The biotech firm is gaining attention after receiving a patent notice for its XCART technology platform. Also, XBIO shows its growing in its second quarter earnings. Despite the positive news, Xenetic Biosciences stock is down nearly 30% this month.
After reaching a high of $5.68 on August 2nd, Xenetic Biosciences stock has given back much of its progress. So, if the company is growing and making the changes, why isn't XBIO stock reflecting this?
In the past month, the Nasdaq Biotech Index has barely moved. So it's not a general market event.
In that case, it must be more people selling than buying XBIO stock. Keep reading to find five reasons investors are buying, and three reasons to sell.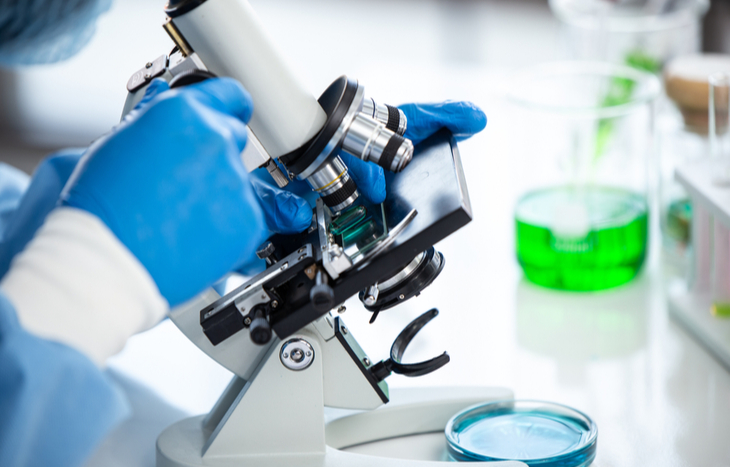 Why You Should Buy Xenetic Biosciences Stock
Xenetic has plenty of things going for it right now. Several XBIO news headlines are boosting the company's progress. The new funding and key partnerships are fueling the biotech company's growth.
I'm going to cover four of the most significant developments impacting Xenetic Biosciences stock.
1)    Promising Product
First, as a biotech firm, a solid product is crucial. Xenetic's product, XCART, is still in trials but is already gaining attention. The tech platform uses a personalized approach. Uniquely it's capable of targeting specific cancer cells.
Moreover, Xenetic received a notice of allowance for its technology. Earning this is a big step in the right direction for advancing the product.
Furthermore, XCART addresses a $5 billion market. The American Cancer Society estimates that 81,560 people will be diagnosed with Non-Hodgkin lymphoma this year. And as of right now, there are few effective treatment options.
2)    Institution Investment
Second, the corporation acquired new funds in July. An investor purchased $12.5 million worth of XBIO stock to fund the business.
As a result, Xenetic now has enough capital to continue growing. The investment can be worth up to $15.3 million, depending on how the options play out. The company will use the funds to pay for costs.
3)    Takeda Partnership
Thirdly, the company has a vital partner in Takeda (NYSE: TAK). Takeda is Japan's largest pharmaceutical company. The pharmaceutical giant has an exclusive deal with Xenetic to sell its PolyXen Technology.The technology can develop protein treatments.
As a result of the partnership, Xenetic receives royalties from them selling the product. In the second quarter, Xenetic earned $0.3 million from the technology.
On top of this, Takeda is expanding its California site. The company is investing $126 million in a new facility. The development can be a good sign for Xenetic Biosciences stock investors as they plan to use the location for disease treatment. When the news broke of the events, XBIO stock exploded, growing nearly 100%.
4)    Growth Potential
Right now, Xenetic Biosciences stock is sitting around $2.30. It's down from last month when prices were upwards of $5. Also, the current market cap is around $22 million, making it a micro-cap stock.
Despite the company's recent progress, it still isn't profitable. Consequently why XBIO share price may seem like a deal. While many investors wouldn't consider investing in a company that's losing money, it can offer huge upside potential. But, the company needs to continue showing progress.
Why You Should Sell Xenetic Biosciences Stock
Generally speaking, biotech stocks offer one of two options – either big returns or none. After all, the company profits are usually from one product. So if the business fails to deliver on results, investors take note.
So far the company is making progress. But, it will come down to if they can deliver consistently. Below you'll find three reasons you may want to consider selling XBIO stock.
1)    Losing Money
Although micro-cap stocks offer big potential, they also come with extra risks. For example, in the second quarter, Xenetic lost $1.1 million. If the company cannot increase revenue, it will continue losing money.
Furthermore, if it can't generate a profit, raising cash will be more difficult. The $12.5 million investment will fund them for now. But, if Xenetic doesn't meet its targets, investors may think again.
2)    Extra  Risks
The biotech industry comes with risk of its own. Competitors can develop a similar invention, which can drive prices down. When prices drop, it can cut into profits.
Similarly, the government can pass new regulations, in turn hurting the business. Although this is unlikely in XBIO's case, it's still a risk.
Xenetic Biosciences Stock Forecast: Is Now the Time to Buy?
Okay, now to the good part. Is it time to buy Xenetic Biosciences stock?
All things considered, XBIO is in an optimal position to continue growing. Extra cash, important partnerships, and a promising product are contributing to the growth. Not to mention the huge market potential for the company's technology.
With XBIO stock down over 30% in the past month, you may be thinking no way. But remember, this is a company in its early stages.
In fact, the current price target for XBIO is $5. Given the stock's current price of $2.25, the target suggests 75% potential. In the long run, $5 will seem like nothing if they continue growing at the current pace.
For more exciting investment opportunities like Xenetic Biosciences stock, sign up for Trade of the Day! The insight you'll gain from this free e-letter will help you make smarter, more profitable trades.
---
Pete Johnson is an experienced financial writer and content creator who specializes in equity research and derivatives. He has over ten years of personal investing experience. Digging through 10-K forms and finding hidden gems is his favorite pastime. When Pete isn't researching stocks or writing, you can find him enjoying the outdoors or working up a sweat exercising.