2022 has been fairly miserable for stock market investors thus far. Just about every major sector has experienced a massive selloff. Even worse, experts expect the macroeconomic environment to get even worse in the coming months. All of this has prompted investors to start searching for safe-haven stocks. Luckily, AbbVie stock might just be the safe haven that they have been looking for. AbbVie (NYSE: ABBV) has strong profits, pays a consistent dividend, and has a high-profile patent secured through 2023. Let's take a closer look at whether or not you should buy AbbVie stock.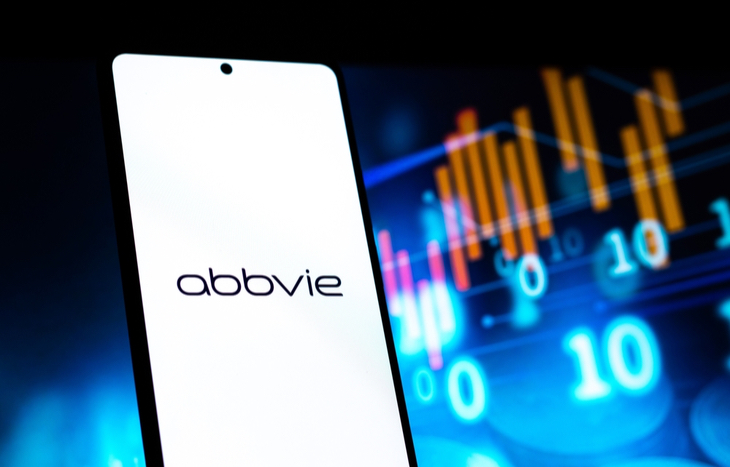 What is AbbVie?
AbbVie is a major biopharmaceutical company that produces a range of drugs. It was spun off of Abbott Laboratories in 2013. AbbVie's mission statement is "to discover and deliver innovative medicines that solve serious health issues today and address the medical challenges of tomorrow."
AbbVie categorizes its business into five different sectors. These are immunology, hematologic oncology, neuroscience, aesthetics, and eye care. Additionally, Abbvie played a significant role in battling the COVID-19 pandemic. AbbVie currently has a research and development pipeline with around 100 different drugs.
AbbVie Earnings Report
ABBV is a highly profitable company and recently reported strong Q1 2022 earnings. In times of economic turmoil, investors tend to flock to profitable companies. They do this because profitable companies usually have lots of cash on hand. This cash helps keep the lights on even if sales decline during a recession.
Notably, AbbVie stock is up 7% so far in 2022. Meanwhile, the broader market is down 14%. In Q1 2022, AbbVie reported $13.54 billion in revenue, which was up 4% YoY. It also reported a net income of $4.49 billion, up 26% YoY.
CEO Richard Gonzalez was pleased with these results. He attributed these strong results to "the diversity of our portfolio, especially with Skyrizi, Rinvoq, Aesthetics, and Neuroscience." Gonzalez expects revenue and EPS growth to continue throughout the year. Again, he attributes this forecast to the sales of the new products listed above. AbbVie currently has a 3.86% dividend yield.
Is AbbVie Stock a Buy?
If you are looking for a profitable company with reliable sales then AbbVie stock is a great choice. It currently has $6.1 billion in cash on hand which gives it plenty of runway in case sales drop off. It also has a healthy profit margin of 33%.
One reason to buy Abbvie stock is that the company enjoys inelastic demand. AbbVie prescribes drugs that people need to be healthy. The keyword here is "need". Since these drugs are vital to people's health, they will continue to buy them even during a recession. This is probably one reason why AbbVie's sales didn't slip during the tumultuous past two years.
AbbVie also owns the patent for the top-selling drug, Humira. Humira is the industry's top drug by sales and is used to treat over 10 different health issues. In 2020, Humira sales brought in $19.8 billion globally for AbbVie. Humira is essentially a cash cow for AbbVie.
The Humira patent doesn't expire until 2023. Once it expires, competitors will be able to create off-brand knockoffs that could eat into Humira's sales. However, this might not be as big a deal as investors think. Since it's used to treat health issues, consumers might not want to risk purchasing an off-brand product. Instead, they'll opt to go with Humira which has strong brand recognition.
Finally, AbbVie has a strong dividend yield. This is beneficial because it means that investors can rely on consistent cash payments. However, it's also a testament to the strength of AbbVie's business. In general, companies only pay a dividend when they have the cash to spare. Granted, every company has a different philosophy here.
How Long do You Plan to Hold AbbVie Stock?
The biggest thing to note about AbbVie is its expiring patent (2023). For swing traders, this event is still plenty far away. However, if you are looking for a stock to hold for a few years, then you'll want to keep this fact in mind. This patent expiration could be a major risk factor for long-term investors. Essentially, it could mean reduced Humira sales for the years ahead. It would be like if Apple's patent for the iPhone expired, which made copycats legal.
However, this patent expiration date is not new information. Investors have known about it for years. For this reason, we can assume that this information is already priced into the stock. Additionally, it's not necessarily a sure sign that Humira sales will dip. It only means that competitors will be able to create knock-off brands. Humira sales will likely remain strong due to the strong brand reputation that it has built up. For something as important as a drug, consumers likely won't want to risk using an off-brand version, even if it's cheaper.
A Final Word on AbbVie Stock?
AbbVie is an incredibly profitable company with plenty of cash on hand and a solid sales forecast. Over the past year, the world has experienced a pandemic, a land war in Europe and intense supply chain disruptions. None of this has really had a negative impact on AbbVie's sales. If COVID-19 didn't hurt AbbVie's sales then there isn't much else that will (again, outside of the Humira patent expiring which is a major risk factor). Fortunately, AbbVie has dozens of other drugs in its pipeline to replace a decline in Humira's sales.
On the other hand, AbbVie stock is also only up 110% over the past five years. This was trailing the techy Nasdaq up until the most recent selloff. If you buy AbbVie stock, you shouldn't really expect it to double in the next year. Instead, it will serve as a safe, reliable place to invest your money.
Finally, I noticed that Warren Buffet's Berkshire Hathaway has exited its AbbVie position. Buffet is widely considered the best investor of all time. For this reason, many investors will try to mirror his moves. However, the fact that he's selling AbbVie should be taken with a grain of salt. Buffet manages billions of dollars and has very different investment goals than you or me. Just because he sold AbbVie stock, it doesn't necessarily mean that it's a bad investment.
I hope you've found this AbbVie stock forecast valuable! Please remember that I'm not a financial advisor and am just offering my own research and commentary. As usual, please base all investment decisions on your own due diligence.
---