Crypto
Adventure Gold Crypto: Why AGLD Is on the Rise
There are a lot of speculative investments in the crypto and NFT space. But perhaps none are quite as speculative as Adventure Gold crypto (AGLD). This Ethereum-based token began its life being airdropped to owners of Loot Project NFTs. And while many already dismiss NFTs as a weird trend that will pass, these NFTs are a bit weirder than most.
But first off, let's explain what we mean by referring to this as "speculative." We're not suggesting this is a crypto scam or a rug pull. The folks behind it are well known. Will Papper outed himself as the creator of Adventure Gold crypto when it launched in September of 2021. And for what it's worth, this token also passed the Coinbase test. It began trading on this popular exchange shortly after the launch.
But before we dig any deeper into Adventure Gold crypto, we have to explain the NFT project it acts as a governance token for…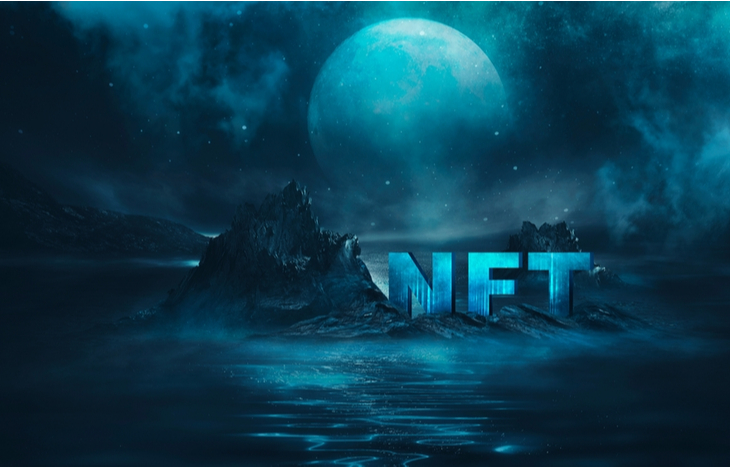 The Loot Project has a very open-ended mission. Community members of it can build games. They can create avatars or write novels on it. Or as stated on its website, "The Loot project is the unfiltered and uncensorable building blocks of stories, experiences and games that are community-driven."
It has no user interface to date. So it's not your typical NFT gaming operation. Instead, it is a collection of unique bags of text-based NFTs. These bags of texts contain phrases like necklace, titanium ring, heavy belt, chain mail and the like. These make up the so-called "adventure gear" of the platform. From there, it's up to owners to do what they want with them.
More About What Adventure Gold Crypto Is Powering
The Loot Project is obviously different than most other sources of NFTs. If we spent more time playing Dungeons & Dragons as a kid, it'd probably make a little more sense to us. But to be fair, they make at least as much sense as shelling out $69 million for a (subjectively) ugly JPEG… Or spending $2.8 million on a Bored Ape.
Now, these adventure gear NFTs on Loot don't come with any stats. And images and functionality are intentionally absent. This leaves it up to the folks using them (for whatever that might be) to determine their usefulness. And these NFTs can be picked up on either the Loot Exchange or OpenSea.
The open-for-interpretation use of these is their asset. It's functionally vague in order to bring out the creativity of its users. And for what it's worth, it earned a big thumbs up from Ethereum founder Vitalik Buterin:
I think the @lootproject philosophy has it right: pretty much anything that anyone creates "exists", what matters is to what extent other people build upon it.

— vitalik.eth (@VitalikButerin) September 2, 2021

Now that you have a slightly better understanding of the Loot Project, let's get back to Adventure Gold crypto (AGLD)…
The Future Is (Once Again) Vague
Adventure Gold crypto is the governance token for the Loot Project. Holders of it are granted the ability to vote on storylines. And this token could potentially be used for additional in-game credits in the future. It could also be used to help build additional projects on Loot Project. But that last part is still up in the air as of right now.
The token was originally distributed to Loot NFT owners free of charge. But beyond the storyline governance holders have, it doesn't have any other uses. However, Adventure Gold crypto could become the in-game currency that will eventually be built on Loot Project.
Furthermore, Loot NFT owners were given the ability to claim as much as 10,000 AGLD tokens for free – with the exception of paying Ethereum gas fees. So a good amount of folks got them for next to nothing.
But, the total supply of Adventure Gold crypto is only 70.2 million tokens. So if this game-in-the-making does manage to take off, its value could rise quickly. Also, it's worth noting that the founder of the Loot Project is Vine co-founder Dom Hoffmann. So he's someone that knows a thing or two about creating trends. But whether this one actually captures the imagination of the youth of today is still open for debate.
The Bottom Line on Adventure Gold Crypto
The future of Adventure Gold crypto is anyone's guess. However, based on the fact that major exchanges like FTX and Coinbase decided to add it to their exchanges almost immediately, it comes with some significant status.
Furthermore, since it was added to these major exchanges, AGLD is up more than 200%. And keep in mind, this was during a time when the crypto markets were largely in retreat mode.
Also worth noting, despite clawing back some of its value in the past couple of weeks, AGLD is still more than 80% off its all-time high. So there's plenty of room for improvement. And if Loot Project manages to welcome a bevy of new users anytime soon, Adventure Gold crypto could quickly regain its high-water mark… If for no other reason because it's still a tiny crypto in terms of market cap.
So again, Adventure Gold crypto probably isn't a great fit for everyone's portfolio. But for those with some dollars there're looking to gamble, AGLD is worth considering. And for any crypto fans that have a penchant for fantasy gaming, it could also be worth your investment. However, until a more defined use case comes with it, Adventure Gold crypto will remain a very speculative token. Albeit, one with some promise for sure.
---