The Amazon stock price prediction shows exactly why you may want to consider this e-commerce powerhouse for your long-term portfolio. In fact, Amazon (Nasdaq: AMZN) has as much upside as anything moving forward. And for once, most market experts and analysts are in agreement.
Jeff Bezos created a revolutionary business that has expanded well beyond his belief. And Amazon has continued to push further while its competitors struggle to keep up. Let's take a closer look at the Amazon stock forecast for the foreseeable future. In addition, we'll dive into the company's recent news, plans and innovations that will give you more clarity about Amazon's massive potential.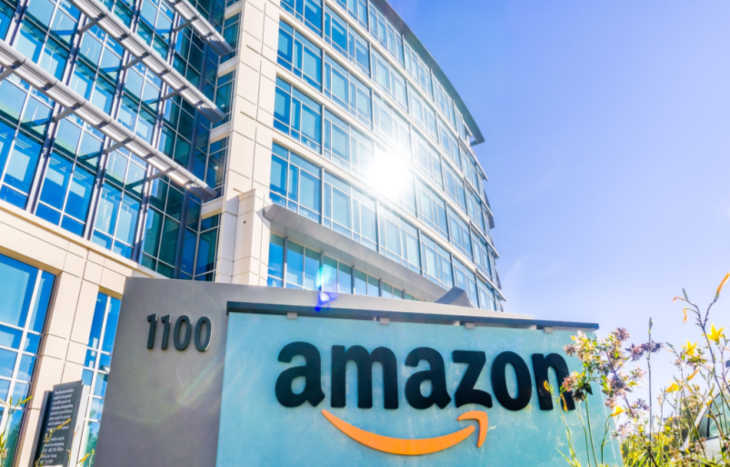 Amazon Stock Price Prediction Through 2030
Amazon is a multinational technology company that has become one of the most influential and valuable brands in the world. Its focuses include e-commerce, digital streaming, artificial intelligence and many other outlets.
Specifically, Amazon closed out 2021 with a total revenue of $469.8 billion. And year-over-year (YOY), this revenue is rising in 2022 despite recession fears and high inflation.
At the current moment, Amazon stock is trading around $130 per share. But, it's down about 5% in the past month. And this is important to note in the Amazon stock price prediction for many reasons. Before the Amazon stock split, it was trading for more than $2,000 per share. However, the split now gives investors a lower price barrier to entry.
On top of that, Amazon continues to outpace its rivals in multiple sectors. This sounds like a win-win scenario for investors right? Well, most analysts tend to agree.
The current Amazon stock forecast suggests this tech giant's fair value will reach $2,000 per share by 2030. And this comes with lightened projections due to the current bear market and overall uncertainty. Once the market recovers, these projections will most likely improve.
The Amazon stock price prediction expects steady growth with upside around 25% going forward. The price target for this year alone is sitting around $200. By the end of 2023, projections are closer to $500 due to expectations following the current downturn.
As you can see, most estimates believe Amazon will outperform the market for years to come. And I believe you will see Amazon stock back above $1,000 per share by 2025 or sooner. In my opinion, the 2030 price prediction of $2,000 per share is actually low. And here's why.
Amazon in the News
Amazon continues to make all the right moves and adjustments during a difficult time for the American economy. For example, its online ad business was up 18% in Q2 of 2022 while rivals such as Meta Platforms (Nasdaq: META) dropped off. This goes to show why the Amazon stock price prediction isn't faltering despite the market struggles.
Amazon also announced it's acquiring One Medical, a tech-powered primary care organization, for roughly $3.9 billion. This comes after the major acquisitions of Whole Foods for $13.7 billion in 2017 and the movie studio MGM for $8.5 billion earlier this year.
You can also expect to see Amazon's new custom electric delivery vehicles from Rivian (Nasdaq: RIVN) on the road. A recent press release noted that Amazon has begun rolling out the EV delivery vans in more than a dozen cities, including Baltimore, Chicago, Dallas, Nashville, San Diego and Seattle.
Investing in Amazon Stock
Amazon is one of the benchmark companies on the stock market. Moreover, it's become synonymous with success and global recognition. The brand itself is a cultural phenomenon. With that said, the current market is very unpredictable and volatile. Investor sentiment is down and uncertainty is up. Some investors are holding on while others are getting out before it's too late. Some are searching for great value plays.
Therefore, you should always do your due diligence before making any investment decisions in such a volatile market. You may even want to consider signing up for an investment newsletter to expand your research. These free newsletters give you daily insights from market experts that include stock tips, retirement planning, dividend updates and much more.
Overall, the Amazon stock price prediction shows that it's just the beginning for this tech giant. You may want to consider investing now while the share price is at a lower entry level.
---