Shares of AMC Entertainment Holdings (NYSE: AMC) stock were up nearly 9% on Wednesday through late-morning trading. The movie theater chain announced that it plans to have 70% of its U.S.-based theaters open this weekend for the upcoming Labor Day weekend.
COVID-19 has battered the AMC stock, bringing it down more than 5% year to date and more than 38% over the past year. But this resilient movie theater chain has been showing signs of life, largely due to the chain beginning to open theaters back up.
The stock may be further bolstered this Labor Day weekend by the release of the highly anticipated Christopher Nolan blockbuster Tenet, which has already grossed more than $50 million worldwide. And given the pandemic, that's an impressive start.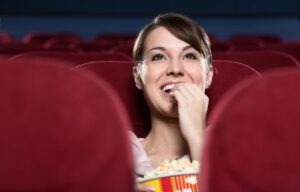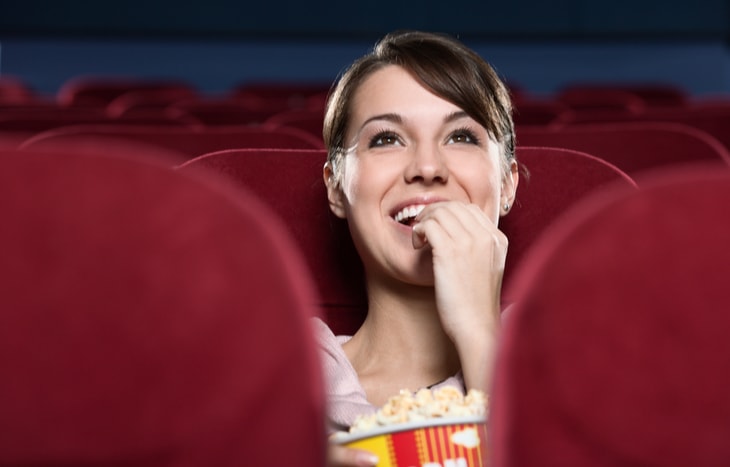 AMC Entertainment Continues to Open Theaters
The movie theater and entertainment company admitted back in June that it was facing the prospect of bankruptcy if it could not begin to reopen theaters.
Therefore, AMC will be opening approximately 140 additional theaters for this holiday weekend, with several openings in hard-hit California.
And AMC is not the only company with plans to continue reopening its movie theaters… Competitor Cinemark plans to open more than 70% of its domestic theaters by September 11.
As of last weekend, less than 50% of all U.S. theaters were open and operational, according to data from Comscore. Merely being able to reopen theaters again could be a huge boon to an industry that sorely needs one.
Still, a major question remains: If theaters reopen, will audiences come? Considering the continued existence of a deadly pandemic, that is no sure thing.
What Does the Future Hold for the Movies?
There is much uncertainty amid the coronavirus pandemic, and ultimately, it's no sure thing that the movie theater industry as we know it is going to survive.
Ultimately, the key to the survival of AMC and the growth of its stock will be the U.S. getting the pandemic under control. The sooner we can quash the illness, either through a vaccine or social distancing, the sooner AMC stock will be poised to take off again.
In 2019, the movie industry made a record-breaking $100 billion. Clearly, the problem isn't that people don't want to go to the movies. The problem is that they can't.
For the time being, movie theater stocks like AMC remain a risky play. After all, the survival of the industry is certainly not guaranteed, as people are still afraid to go to the movies and expose themselves to the coronavirus.
But this could truly be a case of massive pent-up demand. Though AMC stock remains a very risky play, there is truly potential for incredible upside and growth if things start to get back to normal sooner than later.
For more updates on AMC stock and other financial news, make sure to subscribe to the Investment U e-letter in the subscription box below.
---
Brian M. Reiser has a Bachelor of Science degree in Management with a concentration in finance from the School of Management at Binghamton University.
He also holds a B.A. in philosophy from Columbia University and an M.A. in philosophy from the University of South Florida.
His primary interests at Investment U include personal finance, debt, tech stocks and more.