Crypto
AXS Crypto: Value of Axie Infinity Token Jumps After Coinbase Listing
AXS crypto is poised to continue making big moves. This Ethereum-based token runs the Axie Infinity blockchain-based NFT game. For those unfamiliar, Axie Infinity is a game where players buy, sell, trade, breed and battle digital pets. The pets, of course, are known as "Axies."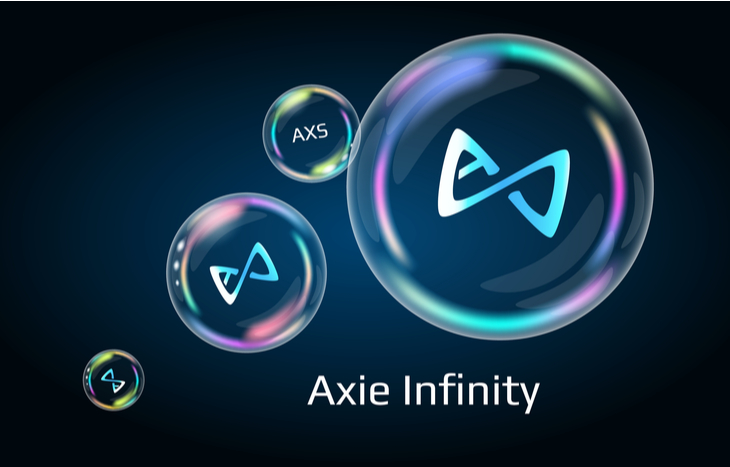 Before you shrug this one off as a passing trend, it's worth noting that Axie's NFT collection is one of the most expensive out there. It generated more than $42 million in sales in June of 2021 alone. And that number is increasing quickly. It's also worth noting that when that kind of money is poured into a game, players aren't likely to just walk away.
While the game itself might not capture the imagination of players for years to come, it's got a lot of momentum on its side. And things are really just starting to heat up. Keep in mind, even the passing fad of Farmville lasted years before finally shutting down in 2020. And then there are examples like Grand Theft Auto V, which is still one of the most popular cross-platform games nearly a decade after its release. That's why the AXS crypto is up more than 2,000% in a matter of months.
That kind of price movement has gotten the attention of investors for good reason. And now that Coinbase has added it to its growing roster of cryptos, we expect the value of AXS crypto to continue to climb for a while.
For those unfamiliar with Coinbase, it's one of the most intuitive crypto exchanges out there. You can read our review of it here. Or if you'd prefer to skip the middle man, you can sign up for an account here.
Here's What AXS Crypto Is Powering
Back when I started mining Bitcoin, it was almost universally seen as a passing fad. Keep in mind, back then 10,000 Bitcoins equaled two large pizzas. It was operating on the fringes of society at the time.
Since then, more than 400 Bitcoin obituaries have been published. The media loves to play down the impact it's had – and will continue to have for the foreseeable future. And NFTs are operating on similar path to Bitcoin's salad days.
You don't have to look hard to find news about the untimely death of NFTs. But just because they don't all generate the same attention as a $69 million piece of art, doesn't mean they're any less popular… Even if some of them are pretty dumb.
But Axies make NFTs a utility for escapism… And possibly profit.  And while the game isn't for everybody, that doesn't make it any less of a growing trend. More than a quarter of a million people log in to play daily. And unlike most video games, this one rewards players with cryptocurrency. In some cases, a whole lot of it. Those breeding rare Axies, have sold them off for as much as 600 Ethereum. That comes out to around $190,000 today. That's obviously the exception and not the rule. But with numbers like that, it's likely that Axie Infinity is still in its infancy. And that can be good news for AXS crypto investors.
Why AXS Crypto Could Be a Good Medium-Term Investment
When Coinbase introduces a new token to its list of offerings, it's led to some impressively fast gains. Just look what happened to Alchemy Pay and Harvest Finance crypto recently. Based on the momentum AXS crypto has had of late, it wouldn't be at all surprising if trading volume sends this token's value skyward quickly.
Because it's powering a project with solid fundamentals and an impressive revenue stream, we expect AXS crypto to continue its upward momentum for quite a while. But for how long is the big question.
As it stands, Axie Infinity is most popular in developing countries like the Philippines and Venezuela. Their players tend to treat it like a job… Because it actually makes up the majority of their income. You can actually check out the current number of players here.
If the game starts to catch on more in the U.S., we expect AXS crypto's value to rise dramatically. But in the near-term, it makes sense to keep an eye on how many players the game has. If competition and cost of entry rise too quickly before it catches on in places like Europe and the U.S., the trend might not last too long.
But if it can hold players' interest long enough as adoption becomes more widespread, we expect AXS crypto to continue its rise in value.
The Bottom Line on AXS Crypto
Love 'em or hate 'em, NFTs are having a transformative impact on all sorts of industries. Gaming is just one of many. In the case of Axie Infinity, it's helping bring gaming to a new generation of gamers around the world. And AXS crypto – which powers this enterprise – has a lot of momentum behind it… Without much resistance to thwart future upswings in price.
That being said, AXS crypto is still very much a speculative asset. But there are some solid reasons to be bullish about it. At least until Axie Infinity does something to alienate its base users or drive its players away.
Not convinced this is a good investment for you? If you're still looking for your next investment opportunity, we suggest signing up for Manward Financial Digest. It's led by crypto expert Andy Snyder who has helped countless investors get a better grasp on crypto markets and their financial futures as a whole. To get started, all you have to do is enter your email address in the box below.
---
Matthew Makowski is a senior research analyst and writer at Investment U. He has been studying and writing about the markets for 20 years. Equally comfortable identifying value stocks as he is discounts in the crypto markets, Matthew began mining Bitcoin in 2011 and has since honed his focus on the cryptocurrency markets as a whole. He is a graduate of Rutgers University and lives in Colorado with his dogs Dorito and Pretzel.