Tech Stocks
One of the Best Biotech Stocks to Watch in 2019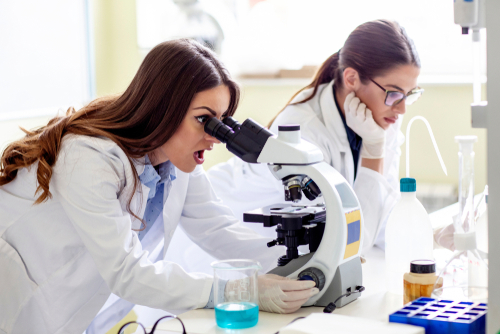 This has been a banner year for initial public offerings (IPOs), and many observers think biotechnology IPOs will be a central focus in the last half of the year.
But today, we'll show you one of the best biotech stocks to watch that has plenty of upside, without the risk of investing in IPOs…
First, let's look at the biotech IPO action that has investors riveted.
Three recent biotech IPOs soared during the final week of June 2019 and fueled the IPO fever.
Adaptive Biotechnologies (Nasdaq: ADPT) skyrocketed over 100% in one week. BridgeBio Pharma (Nasdaq: BBIO) climbed 62%. Morphic Holding (Nasdaq: MORF) advanced 35%.
What's the reason for such quick price gains? Big bets made by eager investors on the ability of niche biotechs to get new drugs to the market.
It's very understandable. If a drug receives approval by the U.S. Food and Drug Administration (FDA), the stock can gain 50% – or even more – because of the value of the patent and the market. The company's market capitalization can grow exponentially following an approval.
Many diseases need a cure. Companies whose drugs provide a cure are prime ground for investor speculation as a result.
However, as we always point out, along with the possibility for new drug approval comes a great deal of risk.
What if a drug doesn't receive FDA approval? After all, most don't. That risk is ever-present.
The share price of the company, under a scenario like that, can plummet.
Currently, the markets are speculating positively and ignoring some of the risk in biotech stocks.
Whenever stock prices rise on expectations of good news, the possibility of stock prices declining grows as well. Ever-rising stock prices, on speculation, will fall at some point.
We believe investors should focus on the fundamental value of a stock, not on the speculative froth making great chart patterns. Fundamentals in biotechs matter more than possibilities.
Investors should also remember that the preponderance of drug companies engaged in research and development are not profit makers. They are money losers.
The losses can be big enough to bankrupt the firm. If that happens, its drugs in development are never going to be approved because they aren't going to get that far.
That's why we look for profitable companies. Not only that, but profitability can lead to even more profitability because cash flow can drive future research.
It's more prudent to look for time-tested companies with a potential new drug. That minimizes your risk and can still leave big upside potential.
One of our best biotech stocks to watch this year has all the potential upside of an IPO without the risk of an IPO.
This Is One of the Best Biotech Stocks to Watch Now
One of our favorite biotech stocks is Ligand Pharmaceuticals (Nasdaq: LGND).
It's a highly profitable biotech pharmaceutical company.
Its profits are advancing rapidly too.
Ligand focuses on cancer and other diseases that debilitate patients. Almost 10% of its drug portfolio has already come to market.
Profits per share this year, as a result, are expected to be $3.26.
Growth in profits matters too, of course. Wall Street forecasts that the profits of the company are going to climb 16% next year.
The shares currently trade at 35 times 2019 estimates.
Seem like a high multiple? It isn't for biotech.
The biotech IPOs in the second half of 2019 may be hotter than a pistol, but they have yet to turn a profit. In addition, their portfolios are not diversified as Ligand's portfolio.
Nearly 50% of Ligand's research pipeline is in Phase 1, Phase 2 or Phase 3 studies. While these stages don't mean that a drug will definitely make it to market, the later the phase, the better the odds are.
In addition, Ligand has beat earnings forecasts throughout its history, so the forecasts are likely assuming lower fundamentals than the company actually has.
Part of the Ligand opportunity, too, is the effect of weakness in the pharmaceutical and biotech space on the share price. The market fears heightened drug regulation.
Ligand is a better bet than most IPOs in biotech. Pipeline, pipeline, pipeline is what investors are purchasing with Ligand. That's why it's one of our top stocks to watch now.
---