Thinking of the fastest growing industries, it's hard to top the electric vehicle (EV) market. In fact, recent research points to nearly 30% annual growth in the global EV market over the next ten years. With this in mind, it's time to start looking for the best EV stocks for long-term investing.
Seeing that global leaders just struck a new climate deal to limit harmful gas emissions, renewable energy is becoming a central focal point. In particular, electric vehicles are getting a big boost with investments to further their availability.
Not only that, but one of the biggest takeaways from the new deal is the new carbon credit trading rules. The new agreement allows countries and companies to buy and sell credits to hit its goal.
The idea is being proposed to draw more investments into the industry, with some estimating it could bring upwards of $100 billion.
In that case, let's look at the best EV stocks for long-term investing…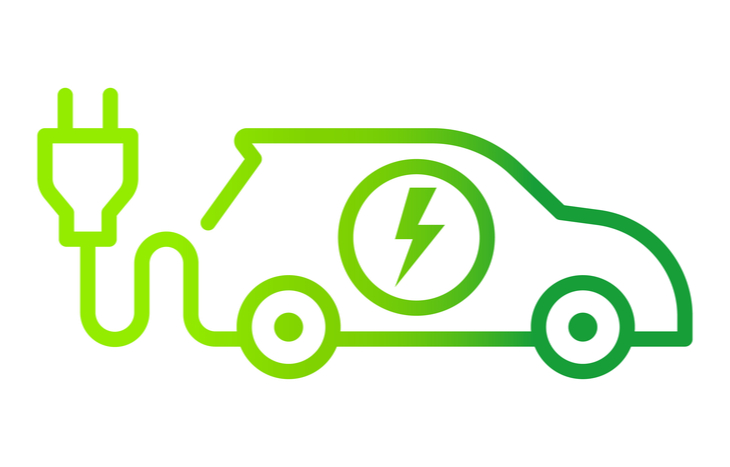 Best EV Stocks for Long-Term Value Investors
When you think of value stocks, electric vehicles are not often in the conversation. But, a few traditional automakers are working overtime to transition their fleets to electric. Yet, when it comes to the best EV stocks, they have a chance of capturing a fair share of the market.
#5 GM (NYSE: GM)
Most of you are familiar with GM, but what you might not know is that GM is committing to an all-electric future. The move comes as the company moves closer to zero emissions.
Additionally, GM is planning to have 30 new EV's on the road by 2025 with its mission of "putting every driver in an electric vehicle." Specifically, GM is planning to use its Ultium platform to power the new fleet of electric vehicles.
In light of this, the automaker is partnering with LG Energy Solutions to produce battery cells. The new facility will run at an annual capacity of 30GwH.
#4 Ford (NYSE: F)
Another legacy maker getting behind the EV movement is the F-150 maker, Ford. In fact, Ford is introducing its F-150 Lightning, the best-selling truck for 44 years only electrified.
On top of this, Ford is also releasing an electric Mustang Mach-E as well as delivery vehicles. For this reason, Ford is offering its customers access to the largest public charging network in North America – Blue Oval.
To further Ford's position as an EV leader, the company is investing $22 billion in its electric operations. Particularly, Ford is planning to build four new EV plants to enhance production.
Best EV Stocks for Long-Term Growth Investors
In contrast to the EV stocks above, these companies are startups, offering high growth potential. Although they don't have the cash flow of legacy automakers, they are being backed heavily by investors looking for a piece of the "next big thing."
#3 Lucid Group (NASDAQ: LCID)
Lucid Group is arguably the most intriguing EV stock right now. The company's first EV model is receiving the 2022 MotorTrend Car of the Year in its Lucid Air. The award comes with the car's state-of-the-art powertrain system.
Ed Loh, Head of Editorial at MotorTrend, says, "With the longest driving range of any electric vehicle on the market, an EPA estimated 520 miles, and over 1,100 horsepower, the Lucid Air is a technological tour de force."
That's very high praise for the company's first models are hitting the roads. The team is being led by Former Tesla Chief Engineer of the 'Model S,' Peter Rawlinson. And on top of this, the management team consists of former Audi, VW, Apple, Rivian, and Ford associates. Lucid Group looks like one of the best EV stocks for long-term advancement.
#2 Rivian (NASDAQ: RIVN)
Looking at Rivian's historic debut, it looks like investors are pricing Rivian as one of the best EV stocks for long-term success. Actually, the company's nearly $12 billion capital raise on its IPO makes it the largest this year.
The hype is for good reason with the company's two models – R1T and R1S – racking up over 55,000 preorders. Also, the startup has strong funding, with Amazon committing to over 100,000 EDV orders in addition to being a prominent investor.
What's more, Rivian's two models happen to be the two fastest-growing auto segments in trucks (R1T) and SUVs (R1S). Until now, cars have dominated the market, but new research shows things are changing, with SUVs/ trucks/ vans set to make up 78% of the market by 2025.
Bonus* Best EV Stocks (Non-Automaker)
So far, we've covered the best growth/value EV stocks, but here's a company that's looking to benefit from the booming EV market without making cars.
#1 QuantumScape (NYSE: QS)
Many consider QuantumScape as one of the best EV stocks for long-term investing. However, it isn't directly competing with the others on this list. Instead, its product, a solid-state lithium battery, can power electric vehicles.
Not only does it power them, but its superior battery technology is attracting the attention of top automakers. As a matter of fact, the company is now partnering with another leading automotive partner in addition to its partnership with Volkswagen.
The EV battery maker has a big market opportunity ahead of it with its product capable of producing more power while using less energy.
The Best EV Stocks for Long-Term – Is Now the Time to Buy?
Right now, with the world focusing on climate change is an excellent time to start considering the best EV stocks for your portfolio. As I have noted earlier, the new climate deal intends to boost the clean energy sector and, in particular, EVs.
The global electric vehicle market is booming right now. As can be seen with Tesla's (NASDAQ: TSLA) record-breaking third-quarter earnings. The EV maker is breaking revenue and profit records despite supply chain issues hitting the industry hard.
Like Tesla, these will be some of the best EV stocks to watch as the world transitions to electric. New incentives are now in place to help boost the industry and promote a cleaner world.
And finally, the EV market is set to grow +30% annually over the next ten years. Stay up-to-date on breaking developments by signing up for the free Profit Trends e-letter. You'll receive alerts on the best EV stocks for long-term investing, geothermal, wind and much more. Join today!
---
Pete Johnson is an experienced financial writer and content creator who specializes in equity research and derivatives. He has over ten years of personal investing experience. Digging through 10-K forms and finding hidden gems is his favorite pastime. When Pete isn't researching stocks or writing, you can find him enjoying the outdoors or working up a sweat exercising.