When it comes to investing, people are generally focused on the largest companies with the most significant revenue streams. But, little do they know, it's often the medium-sized companies that offer the highest potential returns. That's why I'm going to cover the best mid cap stocks to buy before they make it big time.
To put it another way, mid cap stocks are generally growing companies that might not be fully established yet. These assets give investors a chance to be a part of the "next big thing."
Here are the best mid cap stocks to watch that have the potential to take it to the next level.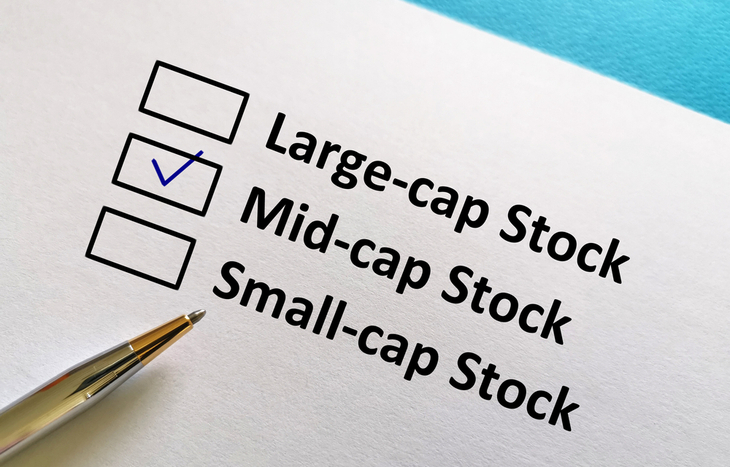 The 4 Best Mid Cap Stocks to Buy Now
During the pandemic, mid cap stocks were some of the hardest hit. When the news broke, investors flocked to more secure assets in anticipation of the worst.
While that may be true, it also created a massive opportunity for these companies to expand. Easy access to loans, low-interest rates, and an emphasis on convenience allowed these companies to carve out a market for themselves.
#4 Five Below (NASDAQ: FIVE)
Market Cap: 10.86B
YOY Net Sales Growth: 55%
First on our list of the best mid cap stocks is Five Below. The low-cost retailer is a pioneer in its industry, and it's paying off in many ways. Also, the company's ability to hop on trends and take advantage of them has helped them remain relevant.
The pandemic was especially cruel to retail businesses. But, since the economy is reopening, the low-cost business model is benefiting.
The second quarter was another productive one as the company is still expanding. The company opened 34 new stores for a total of 1,121 in 39 states. As long as Five Below continues with its growth strategy, it should continue generating higher income.
Five Below stock is up +40% since last year with its ability to overcome pandemic-related issues. However, the growth stock hit an all-time high of $237.86 just last month and is down 18% since then. All in all, the company seems to be in an excellent position to continue its run.
#3 Clover Health (NASDAQ CLOV)
Market Cap: 1.89B
YOY Revenue Growth: 139%
One of the best mid cap stocks to watch is Clover Health. The company is disrupting the healthcare industry with its superior Medicare advantage plans.
In addition to Medicare plans, Clover Health provides convenient benefits like:
Open networks
OTC allowances
Dental, vision, hearing
And transportation to appointments
Clover Health is on a mission to make healthcare more affordable and easy to use for everyone. With that being said, Clover Health stock is down 50% since the start of the year.
Despite CLOV stock price action, the company is growing in several key areas. According to Clover's latest earnings, total revenue reached $412.5 million, a 139% increase from last year. Furthermore, Clover's lives under management grew 229% to 95,000.
The growth shows people are adopting Clover's services while the company is expanding into new areas.
More importantly, the company is on pace to handle more than $1 billion in annual revenue. With that said, Clover Health stock looks like it's trading at a discount, being down over 70% from its yearly high of $28.85 in June.
#2 Digital Turbine (NASDAQ: APPS)
Market Cap: 8.21B
YOY Revenue Growth: 146%
If you're a fan of growth stocks, Digital Turbine is right up your alley. One of the best mid-cap stocks, Digital Turbine helps companies grow through unique digital advertising technology. To clarify, it helps businesses improve their mobile apps, making them easier for users to find. As a result, the company sees higher traffic and more engagement.
The growth provider is expanding rapidly and getting noticed on Wall St. In fact, it's now being added to the MidCap 400 index, based on its improvements.
It's already working with top-tier companies like Facebook (NASDAQ: FB) and Amazon (NASDAQ: AMZN). On top of this, they just signed into a new partnership with TikTok, the most downloaded app in 2020.
Additionally, new acquisitions are increasing the company's market. As more businesses fight for digital space, Digital Turbine is there to help them boost their visibility.
Digital Turbine stock is up 139% over the past year as its growth is exploding. With that in mind, the company's revenue grew 146% from 2020. Not only that, but it's also profitable with 14.3 million in net income.
#1 FuboTV (NYSE: FUBO)
Market Cap: 4.17B
YOY Revenue Growth: 196%
And topping out or list of the best mid cap stocks is another excellent growth opportunity in FuboTV stock. The live streaming platform is making an impression with its sports-first approach.
You may be thinking "another streaming app." But, with live sports, Fubo has the advantage.
Sports, and particularly the NFL, are a massive opportunity for viewership. According to Variety.com, 7 of the top 10 most-watched TV programs in 2020 were NFL (and another was college football).
Not only that, but the pandemic also sped up the transition from cable to streaming. Research shows 15% of U.S households dropped cable last year.
FuboTV is taking full advantage of the migration. Its Q2 earnings reveal the service added 92,000 new subscribers, bringing the total to 682,000. Overall, Fubo's performance is impressive. Not to mention, it's planning on launching its own sportsbook.
Fubo stock went public just over a year ago and is up 150% since then. If the streaming app can continue its dominant growth, investors should continue seeing the rewards.
The Best Mid Cap Stocks – What to Look For
Finding growth companies can be difficult with so many different opinions floating around. That's why these top mid cap stocks to watch are proving it through high-level execution.
Investing in the best mid cap stocks gives you the chance to be a part of something bigger. Most important, investors can see significant returns with these growth stocks.
These companies are often growing under the radar before going mainstream. Not only are these stocks set to continue growing, but they are also becoming more profitable. And when the company makes more money, it attracts more investors.
Give your portfolio a boost by checking out these promising mid cap stocks. But, keep in mind, there are also risks when investing in these types of companies.
Although mid cap stocks often experience rapid growth, they can also falter. If the growth slows, investors begin to question the vision and if it's still worth the investment.
For more info on the best mid cap stocks, sign up for Liberty Through Wealth. The Oxford Club's Chief Investment Strategist, Alexander Green delivers some of the most remarkable investment insights you will find. Sign up today!
---
Pete Johnson is an experienced financial writer and content creator who specializes in equity research and derivatives. He has over ten years of personal investing experience. Digging through 10-K forms and finding hidden gems is his favorite pastime. When Pete isn't researching stocks or writing, you can find him enjoying the outdoors or working up a sweat exercising.