Reviews
The Oxford Communiqué Review
The Oxford Communiqué is one of the longest running investment newsletters. And if you've landed on this review, you've likely seen one of its recent promotions. Although, is this newsletter worth the cost?
In this Oxford Communiqué review, we'll look at what the service provides, who's behind it and what customers are saying about it. Without further ado, let's dive into the details…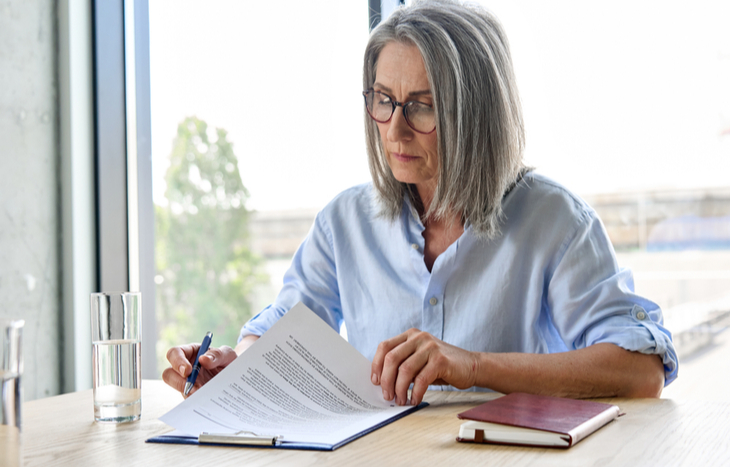 The Oxford Communiqué Review
The Oxford Communiqué is an investment newsletter and it's been around the block a few times. It started back with direct mail but has adapted to the digital world. Members can now access their monthly issues via email or by logging into oxfordclub.com.
On top of the monthly investment newsletter, members also receive weekly updates and have access to special reports. In the weekly emails, you'll find updates on the past investment recommendations.
The Oxford Communiqué is focused on delivering some of the top investment ideas. Here are the portfolios that come with the newsletter…
The Oxford Trading Portfolio
Gone Fishin' Portfolio
Oxford All-Star Portfolio
Ten-Baggers of Tomorrow Portfolio
There are a few key strategies and with these portfolios, you'll find a good mix of stocks. This allows you to pick and choose what's best for your personal portfolio. Although, one major goal is to help build lasting wealth.
With each new recommendation, you'll find detailed analysis and easy steps to take. Whether you're new or an experienced investor, the Oxford Communiqué can come in handy.
Although, who's behind this investment newsletter? That's an important question for an Oxford Communiqué review…
Who Is Chief Investment Strategist Alexander Green?
For 16 years, Alexander Green worked as an investment advisor, research analyst and portfolio manager on Wall Street. After developing his extensive knowledge and achieving financial independence, he retired at the age of 43. And since, he's focused on sharing his knowledge…
Alexander Green is the Chief Investment Strategist of The Oxford Club. He's also the author of four national best-sellers: The Gone Fishin' Portfolio, The Secret of Shelter Island, Beyond Wealth and An Embarrassment of Riches.
Writing is important for the success of an investment newsletter. So, it's good to see his success on that end. Although, the same is true for the investment research and recommendations. So, let's take a closer look at the performance. Alex's investing background helps with showing why the Oxford Communiqué has done well for so long…
Investment Performance Review
The Oxford Communiqué was ranked as one of the top investment newsletters by Hulbert Digest for more than a decade.
There's a long track record and Alex took over as Chief Investment Strategist in 2001. Since then, members could've turned a $150,000 portfolio into more than $1,080,000. That's up more than 600%.
To compare, if members put that same money in the S&P 500 over the same period, they would have made just over $400,000. The Oxford Communiqué has outperformed the market by a wide margin.
Alex is famous for predicting the success of some of the biggest stock winners in history… Apple, Intuitive Surgical, Netflix, Celgene and Amazon… just to name a few.
Of course, there are some stocks that don't perform as well. But Alex recommends diversification, smart position sizing and setting stop losses. Here's a free position size calculator to learn more.
This approach helps prevent small losses from turning into big losses. And all the while, the winners can ride to new highs, more than offsetting any losses.
Market downturns inevitably come and it's hard to keep a proven strategy in place. But Alex helps readers keep the long-term investing trends in mind. This is one huge benefit to the Oxford Communiqué that I don't see with many other newsletters.
How Do Others Review The Oxford Communiqué?
This Oxford Communiqué review wouldn't be too useful without hearing from others as well. Many readers have written in over the years and here's just a handful of their reviews…
On December 4, 2019, we invested a total of $100K. Since then, 20 stocks are up 100%-plus, two are up 200%-plus, and three are up 300%-plus… Thanks, Alex, for being that voice of optimism during a crisis when the market crashed. – Jeff Jacobson
The guy has made me a lot of money! – Bill O'Reilly
Alex, when I saw your talk with Bill O'Reilly, a lightbulb went on in my head. I expect to double my net worth again over the next 10 years with your help and advice. – Michael Delhomme
Reader for 10 years. I started with $150,000. Today I have $3.5 million despite all my personal and family expenses over this whole period. All of that growth was due to the recommendations I got from The Oxford Club. – Pat Douglas
[Alex] recommended it when it was $45 a share. I bought it five times. I made a MILLION-TWO on the fifth time [for 1,000% gains from 2004 to 2018]. – Sean Collinss
Bill, I purchased the membership and invested in the three stocks that Alex recommended. In less than three weeks, I have made $5,867 on those three recommendations of more than 25% increases! Holy cow! – Ernest Dennard
Alex has helped me make more than $50,000 in six short months, and by doing nothing! – Michelle Kamner
Final Thoughts
With this Oxford Communiqué review, I hope you've gained a better understanding of what it provides. Subscribers receive a wide range of investment opportunities and insight. And based on other subscribers' reviews, those who act on the recommendations end up doing pretty well.
If you do end up testing out the Oxford Communiqué, please share your thoughts. Here at Investment U, we review a wide range of investment services and opportunities. Our goal is to help improve financial literacy and deliver the most useful insight. So, we hope you stick around and explore more of the top research today…
---