Crypto
Best Performing Cryptos of 2021
The following list of the best performing cryptos of 2021 is determined by YTD% increase. When it comes to crypto, the mainstream media likes to follow the old news adage: "If it bleeds, it leads." And, although there has been some blood in the water recently, the fact remains that crypto has been faring phenomenally well since the beginning of 2021. From the news reports, for instance, one might bemoan the fate of Dogecoin holders, ignoring the fact that DOGE was trading at a penny on January 1 of 2021.
If we've learned anything this year, it is that a bit of perspective works wonders. In that spirit, here are the 10 best performing cryptos for the first 6+ months of the year.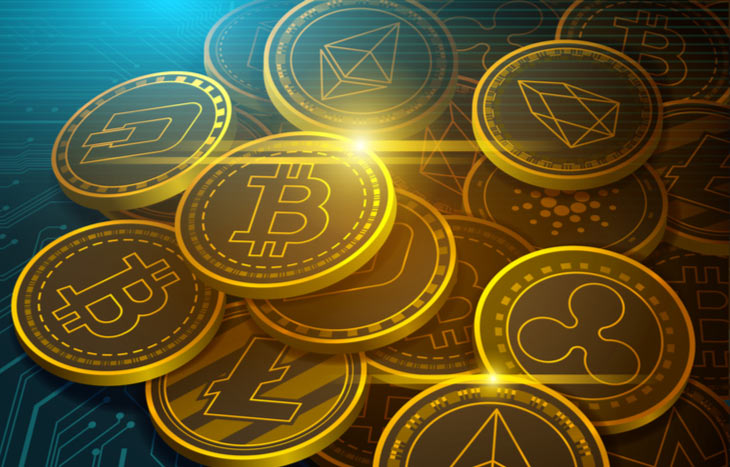 The 10 Best Performing Cryptos of 2021
DOGE
YTD Increase: 2400%
With the help of The Dogfather, Elon Musk, Dogecoin turned a penny into a whole quarter by the end of June. Although there are many who doubt the sustainability of this meme coin, its popularity with younger people — specifically the powerful wallstreetbets reddit community — proves that this dog may actually have some bite.
SHIB
YTD Increase: >100,000%
Again, one of the lessons of 2021 is never to count out a canine coin. Looking to capitalize off of DOGE's success, the team behind the SHIBA INU coin stirred up controversy when they sent half of their total circulating supply to ETH founder Vitalik Buterin. Citing concerns about wielding too much power, Buterin promptly burned over 6 billion dollars worth of the coin. He also took 50 trillion of his SHIB tokens and donated them to COVID-19 relief efforts in India.
Altcoins, London Hard Fork, The Explosion of NFTs and more…
ADA
YTD Increase: 682%
Next on our list of the best performing cryptos of 2021 is Ada. For years, people have been asking when it is going to be Cardano's time. After all, the use cases for ADA are way more attractive than many of the other flashy altcoins making waves these days. Well, it would appear that 2021 is the year in which ADA finally breaks out and shows that its street value can match its worth.
ETH
YTD Increase: 209%
For perhaps the first time, Ethereum has proven capable of riding out any storm that Bitcoin might throw its way. Although an increase of 209% is certainly nothing to shrug at, many believe that ETH will truly take off after the London Hard Fork, scheduled to take place on August 4. Changing the network from proof of work to proof of stake, this is a revolutionary moment in the history of ETH.
RARI
YTD Increase: 572%
It's not surprising to see RARI on our best performing cryptos list, considering the explosive popularity of NFTs this year. Rarible reached dizzying heights during the first half of 2021. Although NFTs undoubtedly have their detractors, this kind of growth indicates that the masses are hungry for smart contracts and art. In order for someone to accumulate RARI, they need to either buy or sell art on Rarible.
Strong Personalities and The Future of Crypto
BNB
YTD Increase: 700%
If we know anything about crypto at this point, it's that investors like strong personalities. Whether it's Elon Musk shilling DOGE or Vitalik talking about Ethereum, the crypto world can be strangely personal at times. With the charismatic and innovative CZ (Changpeng Zhao) in charge, Binance has always attracted and motivated those who are interested in the process. Whether he's addressing a hacking situation or waxing philosophically about the future of crypto, CZ is an enigmatic figure that inspires confidence. BNB's recent growth showcases how its investors' confidence is rooted in the ability to serve exciting projects.
DOT
YTD Increase: 78%
With visionary — and ETH CTO — Gavin Wood as its founder, it is no wonder that PolkaDot has stirred up a significant amount of interest in the past six months. As far as coins go, however, this one is a bit complicated. A multi-chain project created to address some of the most irksome issues that crypto faces, DOT may have the power to revolutionize crypto as we know it — as long as people understand what it is that they're investing in! Regardless, it remains on of the best performing cryptos of 2021, and a favorite of many popular crypto influencers. So, investors should definitely keep an eye on DOT in the coming months.
DeFi, SEC Lawsuits and More of the Best Performing Cryptos of 2021
UNI
YTD Increase: 306.5%
Aside from NFT, the buzzword that many outside of the crypto community could probably identify from 2021 trends is DeFi. Indeed, decentralized finance is all the rage. People all across the world have expressed an interest in cutting out middlemen and making transactions as fair as possible. This is where Uniswap comes in. Directly addressing the issue of liquidity, Uniswap allows for the easy swapping of ERC20 tokens. For those who have been railing against all of the inconveniences that can make trading crypto problematic, UNI solves a problem. A UNI token purchase is like an investment in the future of cryptocurrency.
XRP
YTD Increase: 190%
Another coin that's made the best performing cryptos of 2021 is XRP. If you want to incite an online fight, ask a group of diverse crypto investors how they feel about Ripple. Although two of its officers were sued by the SEC in December, the coin has continued to skyrocket to the moon. If anything, this seems like a vote from the public that the project is enticing — regardless of how the United States government may feel about it.
ALGO
YTD Increase: 119%
These days, many in the financial world are interested in the intersection between traditional finance and the DeFi world. Algorand is a project that aims to address these issues. A partnership with Exodus, one of the most popular hot wallets out there, makes ALGO very attractive to early adopters. Layer-2 smart contracts and creating new protocols have put this project on the map, making its success a no-brainer.
Final Thoughts on The Best Performing Cryptos of 2021
We hope you enjoyed this list of the 10 best performing cryptos of 2021. But these are just some of the amazing investment opportunities that you could have taken advantage of this year. Additionally, there are many lesser-known coins that have shot up thousands of percentage points overnight.
Andy Snyder over at Manward Financial Digest believes as long as interest rates are at record lows and the fed continues to print more money, the future of crypto will be favorable. Sign up for Manward Financial Digest today and never miss a crypto update.
---