September is historically the worst month of the year for stocks. And the first half of 2022 was absolutely brutal for the markets to say the least. Investors watched as share prices fell further and faster than they have in more than 50 years. The summer was somewhat of a bounce back, but that rally was short lived. The past few weeks have once again seen shares drop more than 3%. As we head into the colder months, investors look for the best stocks to buy in September 2022.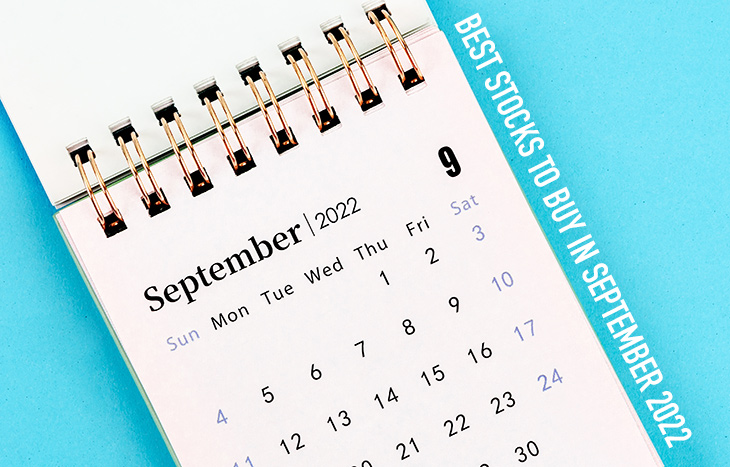 Recently, Investment U writer Cory Mann wrote about September's stock market woes…
So why is September historically bad for stocks? There are many theories. However, the one that seems to stick for experts is mutual funds.

Most mutual funds end their fiscal year at the end of September. Therefore, investors will dump losing positions before reporting to shareholders. Another prominent theory is investor psychology. Since investors believe stocks will drop in September, they sell shares and stock prices begin to drop.
The September Effect
Searching for the best stocks to buy in September can be difficult. September is often such a bad month for stocks that there is even a name for it… the "September Effect." According to Investopedia.com…
The September effect refers to historically weak stock market returns for the month of September. There is a statistical case for the September effect depending on the period analyzed, but much of the theory is anecdotal. It is generally believed that investors return from summer vacation in September ready to lock in gains as well as tax losses before the end of the year.
As you may already know, investing is cyclical. Some stocks perform well in certain months and terribly in others. However, during the current market climate we've seen many of these patterns go out the window. Stocks that traditionally have followed certain patterns are currently a lot less predictable. And even if September has traditionally been a down month, that represents a "buy the dip" opportunity for investors.
Investors looking for the best stocks to buy in September 2022 may consider the following stocks. They have all seen some of the highest gains during the ninth month of the year.
The Best Stocks to Buy in September 2022
The following list of stocks have traditionally seen high gains in the month of September.

Lululemon Athletica Inc (Nasdaq: LULU)
Callon Petroleum Company (NYSE: CPE)
Walmart Inc (NYSE: WMT)
Costco Wholesale Corporation (Nasdaq: COST)
Starbucks Corporation (Nasdaq: SBUX)
PayPal Holdings Inc (Nasdaq: PYPL)
CVS Health Corp (NYSE: CVS)
Wingstop Inc (Nasdaq: WING)
Barnes & Noble Education Inc (NYSE: BNED)
Party City Holdco Inc (NYSE: PRTY)
Final Thoughts
This list of stocks is good place to start if you're interested in seasonal investing. However, if you're like most, you may be holding for much longer than a month or two. The good news is the majority of these stocks have solid track records way past September. Either way, now may be the time to buy when stocks as a whole are down. The best stocks to buy in September will not be this cheap for long. For all the latest investment information, sign up for one of our best investment newsletters today.
---