The best stocks to buy in 2021 depend on your investment style. Different industries and stocks have a wide range of risk-to-reward profiles.
That's why I've broken the list of stocks below into three categories. These stocks give you a good mix of opportunities. Are you looking for steady dividend stocks? Or maybe fast-moving penny stocks? How about contrarian stocks during the pandemic?
To start, let's look at my favorite investment category. The top dividend stocks below have proven track records of rewarding shareholders. Also, if you want to see how your investments can grow each year, check out our free investment calculator.
Best Dividend Stocks to Buy in 2021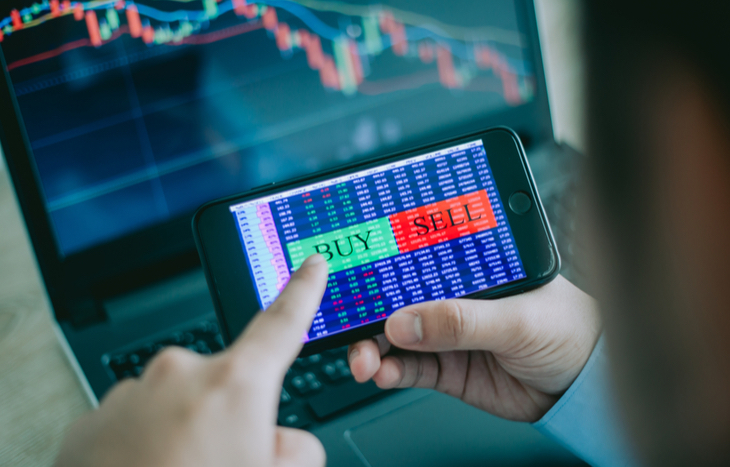 Setting up a portfolio of the top income stocks is a popular choice among retirees. If you invest enough in them, the monthly dividend income can exceed your work income. This is a technique more people are using to reach financial freedom.
Wells Fargo (NYSE: WFC)
Wells Fargo was one of the healthiest bank stocks during the 2008 collapse. Since then, it's made some missteps, but it is overcoming them. Wells Fargo's share price is well off its highs, and it has a high dividend yield of more than 7%. This setup makes it one of the best stocks to buy in 2021.
AT&T (NYSE: T)
AT&T is making headlines with its 5G technologies. The company is keeping millions of customers around by improving its network. AT&T also acquired Time Warner in 2018. This raised debt levels, but new revenues and cash flows should help the company chip away at it while still paying bigger dividends.
Walgreens Boots Alliance (Nasdaq: WBA)
Walgreens is one of the largest pharmacy chains in America. It's in a growing industry with slim margins, but it still generates healthy income, allowing it to pay bigger dividends. Walgreens has paid and raised its dividend for more than 40 consecutive years.
IBM (NYSE: IBM)
IBM, or "Big Blue," is one of the world's oldest tech companies. It's developed a huge list of patents and is moving away from some old-school revenue drivers like mainframes. New revenue drivers include Watson, cyber security and cloud services.
These are some of the best stocks to buy in 2021, but are they the best for the decade? In the 2000s, the best stock was Monster Beverage, with a 7,023% gain. And in the 2010s, it was Netflix, with a 4,002% gain. So, what single stock is going to define the 2020s? Click here to learn more!
Best Penny Stocks to Buy in 2021
Dividend stocks can provide steady income, but they don't often have huge capital gains. So if you're looking for a little more upside, you might want to consider the penny stocks below. But keep in mind, with this greater reward potential comes higher risk.
Globalstar (NYSE: GSAT)
Globalstar is a satellite communications company. The company is in a growing sector as more devices come online. This growth should help drive new revenue for the business. And that might make Globalstar one of the best stocks to buy in 2021.
Uranium Energy (NYSE: UEC)
Uranium Energy explores for, extracts and processes uranium. This energy source is larger and safer than many people realize. And for many decades to come, companies and countries will continue to use uranium.
Actinium Pharmaceuticals (NYSE: ATNM)
Actinium focuses on developing cancer treatments. The company hasn't been profitable yet, but this is common for small biopharmaceutical companies. It's a long and risky process to develop and acquire treatment approval. But when there's success, it can lead to huge shareholder returns.
Best Contrarian Stocks to Buy During the Pandemic
It's hard to go against the crowd, especially when it comes to investing. It's sometimes necessary to generate above-average returns, though. And given the recent economic shutdown, many investors are fearful. They've beaten down the share prices of the following companies. But is their fear justified?
The contrarian stocks below might rebound – or continue to rebound – as investors realize that they overreacted. These plays could very well be some of the best stocks to buy in 2021. Contrarian investing is a time-tested strategy.
Delta Airlines (NYSE: DAL)
Delta is one of the best airline stocks around. And the coronavirus has pummeled its business and share price. Since the downturn, its shares have tanked more than 50%. But as the world returns to normal, so could Delta stock.
Dave & Buster's Entertainment (Nasdaq: PLAY)
Dave & Buster's is an American restaurant and entertainment company. And due to the economic shutdown, its sales have dropped. But the company has acquired new investments to make ends meet. Now, the success of Dave & Buster's going forward depends on the reopening of the economy. A rebound could send shares soaring.
Canopy Growth (NYSE: CGC)
Canopy Growth is a Canadian marijuana business, and the industry has gained momentum. Canada was one of the first countries to legalize recreational marijuana, but that came with some hiccups. As a result, Canopy stock is down about 60% over the last year. But now the company is refocusing its efforts and there's great potential for investors.
These companies might be some of the best stocks to buy in 2021. They give you a good mix of investment opportunities. But will any of them be among the best stocks of the decade?
To find the top research on the best stocks of the decade, click here. And for more investing insight, you can sign up for our free e-letter. It's packed with tips from investing experts.
---