Many investors find themselves feeling uncertain. The year started with a steady decline and the S&P 500 is still down year-to-date. That said, markets have been on the upswing over the past month, gaining ~7% in March. Right now, amidst a rollercoaster with no clear trajectory, investors want stability. 
The best place to find stability is in large- and mega-cap companies. Even with all the ups and downs so far this year, several stalwart blue-chip stocks have distinguished themselves as beacons of stability. Investors tired of seeing red in their portfolio or unsure about the risk that accompanies growth stocks might do well to explore more galvanized stock choices as markets remain turbulent. 
Here's a look at the eight best stocks to invest in 2022, focused solely on significant companies and their ability to weather virtually any economic condition.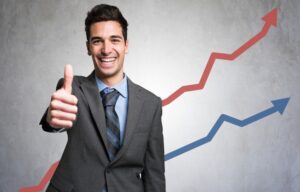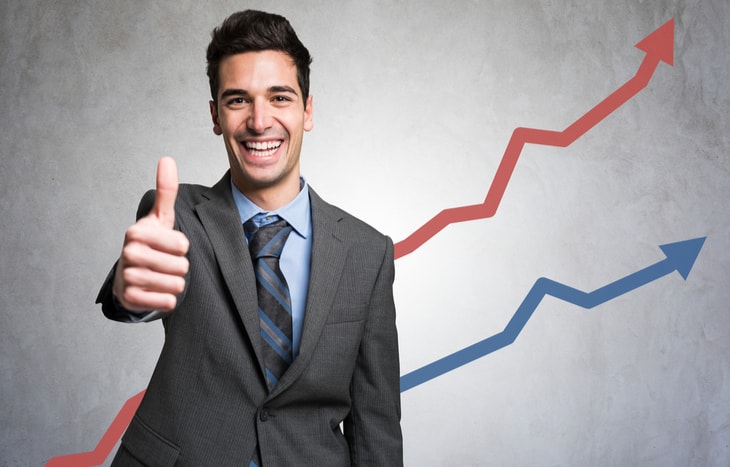 Find the Best Stocks to Invest in 2022
1. Berkshire Hathaway (NYSE: BRK.B)
There's perhaps no better corporation to invest in than Warren's Buffett's famed holding company, Berkshire Hathaway. Where most companies have seen ups and downs, and struggled to break even in 2022, BRK.B is up 17%. Fueled by more than ownership clout, Berkshire's portfolio is the ideal combination of well-run businesses and long-term investments. It's extremely diversified and has cash reserves amounting to more than $100 billion. To say it's recession-proof and stable is an understatement. Berkshire Hathaway is the epitome of stability.
2. Apple (NASDAQ: AAPL)
Apple is the largest public company in the world and continues to be a central brand in virtually every person's life. From the iPhone in your pocket, to the laptop you use for work, to the numerous cloud services it offers, the company dominates the tech landscape. As Apple branches further into health and banking, and continues to gain partnerships across the public and private sector, there's virtually nothing that can disrupt its dominance. With reliable cash flows and more than $200 billion in cash and investments, Apple is a massive stability play.
3. Amazon (NASDAQ: AMZN)
Few companies have the sprawling reach of Amazon. Not only is the company the clear-cut leader for ecommerce, AWS represents one of the world's largest cloud services providers. Despite its tremendous size and reach, Amazon's revenues continue to grow and the company continues to reinvest in expansion. With its recent 20-for-1 stock split and $10 billion commitment to share buybacks, Amazon is clearly positioning itself to remain the de-facto tech stock in most retail investors' portfolios.  
4. Caterpillar (NYSE: CAT)
Caterpillar has been one of the big rebounders this year, popping 20% from its 52-week low on March 1, 2022. The reason? As domestic infrastructure funding begins to come through, companies are beginning to use those funds to purchase and lease equipment. As the United States enters a period of civil engineering, Caterpillar stands ready to deliver. The company's pre-tax income is up double since 2020, and it enjoys healthy free cash flow—enough to solidify itself as a Dividend Aristocrat. 
5. 3M (NYSE: MMM)
Speaking of Dividend Aristocrats, few are more attractive than 3M. The company's stock price has suffered in 2022, but that only makes it an even more enticing buying proposition. Few companies have the stable, healthy balance sheet that this diversified producer does: it serves healthcare, consumer goods, transportation and numerous other markets. At current P/E levels and with incredibly consistent sales above $30 billion annually, 3M is a smart add to any portfolio that needs a little bit of stability in 2022 and remains a strong long-term play.
6. Costco (NASDAQ: COST)
As inflation threatens many Americans' buying power, Costco becomes more and more attractive as a bulk discount retailer. Already a strong, well-run company before the pandemic, the aftershocks of global economic disruption position Costco as a sound investment. Not only is it the world's third-largest retailer, it's able to maintain margins through bulk purchasing in a way that its competitors simply can't. As the company expects memberships and sales to grow in the coming years, investors can expect share price to match this optimistic outlook. There's even speculation of a special dividend on the horizon. 
7. Wells Fargo & Co. (NYSE: WFC)
Plagued by scandal only a few years ago, Wells Fargo has shown considerable resilience in the face of bad PR and the pandemic. Now, as interest rates are set to rise, so is this bank's stock. It's up nearly 35% over the past 52 weeks, and is still likely undervalued based on conventional metrics. It's hard to ignore $40 billion in sales and a 51% profit margin! Now's a great time to invest in the financial sector, before interest rate hikes come into effect, and Wells Fargo stands to be an affordable, high-performing, well-positioned investment for retail investors. 
8. Walt Disney Co. (NYSE: DIS)
The pandemic was hard on Disney, especially its parks division. Now, with COVID-19 restrictions a thing of the past, the company is primed for massive share appreciation in the coming year. With its streaming business gaining traction enough to top Netflix at the tail-end of 2021, Disney has once again illustrated the power of conglomerate synergies. While slightly overweight in terms of valuation metrics, Disney is nonetheless positioned to be a resilient winner in any portfolio. 
Reallocate in Favor of Stability
For many investors, this year's market volatility has been jarring. Those looking for more stability from their holdings should think about reallocating in favor of one of the above companies. These large- and mega-cap corporations are well-proven, poised to perform reliably over the long term. They're some of the best stocks to invest in 2022.
---