Many people think buying cheaper stocks comes with a greater degree of risk. While this may be true for a good majority of lower priced stocks, there are many quality companies that are flying under the radar. This presents a great opportunity to buy some of the best stocks under $15.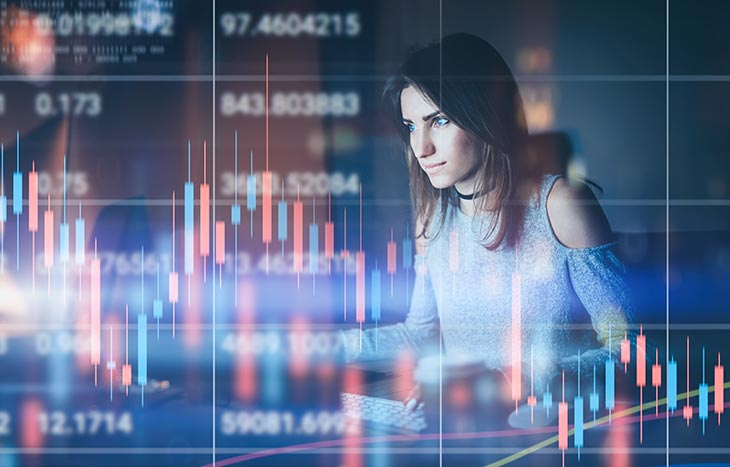 IU Einstein Marc Lichtenfeld recently wrote about investing in cheaper stocks. Here's what you should know…
Investors dream of buying a stock in the low single digits and watching it explode to double digits, making many times their money. However, there are a lot of misconceptions… Not all penny or cheaper stocks are tiny companies with little revenue or profits.
Read on to see our list of the best stocks under $15.
Many mutual funds and other institutional investors have their own rules against buying stocks that trade below $10 or $5. But many others do not have those restrictions. There are plenty of hedge funds and other institutional players that own penny stocks.
A lot of penny stocks are garbage companies. Many others are priced low for a reason. But there are plenty of quality companies – businesses that are just beginning to gain some traction, undiscovered by Wall Street – that make for great investments or short-term trades.
3 of the Best Stocks Under $15
Sirius XM (Nasdaq: SIRI)
| | |
| --- | --- |
| PREVIOUS CLOSE | $6.65 |
| DAY RANGE | $6.57 – $6.72 |
| YEAR RANGE | $5.69 – $6.88 |
| MARKET CAP | $26 billion |
| AVG VOLUME | 14.81 million |
| P/E RATIO | 21.33 |
| DIVIDEND YIELD | 1.32% |
Since dropping all the way down to $4.44 in March of 2020, Sirius XM stock has seen a nice rise all the way up to $6.70. The gain represents a 50.9% increase. And with more than 40 million Sirius XM and Pandora subscribers the company continues to perform well.
Additionally, Sirius XM has no competition in the publicly traded satellite radio space, making it one of the best stocks under $15.

Sirius XM has a $26 billion market cap and generated $2.25 billion in revenue for Q2 of 2022. The company's revenue is up 4.35% year over year.
Also, the majority of stocks under $15 don't pay dividends. This is because many of those companies still need time to grow. Sirius XM is an exception, currently paying out a 1.32% dividend yield.
Golden Ocean Group Ltd (Nasdaq: GOGL)
| | |
| --- | --- |
| PREVIOUS CLOSE | $10.82 |
| DAY RANGE | $11.02- $11.25 |
| YEAR RANGE | $7.59 – $16.46 |
| MARKET CAP | $2.23 billion |
| AVG VOLUME | 2.89 million |
| P/E RATIO | 3.56 |
| DIVIDEND YIELD | 17.95% |
Another stock that frequently shows up on lists of the best stocks under $15 is Golden Ocean Group. The Bermuda-based shipping company has a very good track record for dividend payouts. Operating in the Capesize, Panamax and Supramax segments, Golden Ocean Group is listed on the Nasdaq, as well as the Oslo Stock Exchange.
GOGL stock has certainly faced challenges including inflation, supply chain imbalance and the reduction of global freight rates. However since the steep drop off Golden Ocean Group stock saw in June of 2022, the general consensus is all of those issues are now priced in. This is why we believe GOGL stock to be one of the best stocks under $15.
And with the way things are going with supply chains, container ships will continue to play a viable role in the global economy. This could drive shares of Golden Ocean Group even higher.
Ford Motor Company (NYSE: F)
| | |
| --- | --- |
| PREVIOUS CLOSE | $15.78 |
| DAY RANGE | $15.15- $15.70 |
| YEAR RANGE | $10.61 – $25.87 |
| MARKET CAP | $61 billion |
| AVG VOLUME | 65.58 million |
| P/E RATIO | 5.30 |
| DIVIDEND YIELD | 3.94% |
Ford stock has seen more than a 50% drop since its January 2022 highs. However, since then the stock his climbed quite a bit, increasing more than 34% in the last month alone. And while it's still trading at just over $15, that's still close enough to make our list of the best stocks under $15.
Unlike so many other stocks, Ford Motor Company saw a huge increase at the start of the pandemic. There are many reasons for this. One is the positive sentiment around Ford's increased commitment to the EV market. Ford believes it is winning the EV production battle as its years long waiting list continues to grow.
The company has secured the lithium-ion batteries it needs to meet its production goals. Ford is investing $3.7 billion in increased production of both gas vehicles and EVs. The company aims to produce 2 million electric vehicles annually by 2026.
Final Thoughts on the Best Stocks Under $15
While investing in stocks under $15 comes with a degree of risk, there is still a lot of upside in the right companies. And now that so many stocks have seen huge drop-offs over the past year, the number of cheaper attractive stocks continues to grow by the day.
Finally, if you want to stay up to date with all of the latest investment opportunities, you need to sign up for one of our free newsletters. Just visit our Best Investment Newsletter page, and pick one that fits your style.
---