The Better.com IPO was put in motion back in May of 2021. However, uninspiring performances in recent earnings reports and a growing list of controversies isn't helping the process.
Let's take a look at Better.com and its potential in the stock market. Can this online mortgage lender become a real force for investors? And if so, when will the initial public offering happen?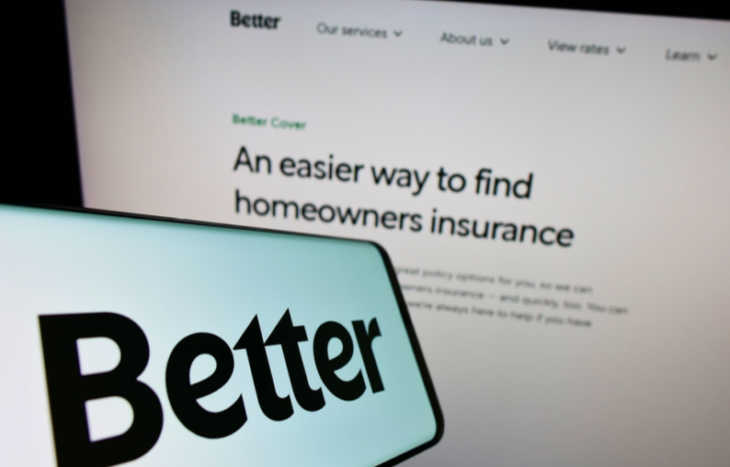 Better.com IPO Update
Better is an online mortgage lender that was founded in 2014 and launched its first business just two years later. It began as Better Mortgage, but later added subsidiaries to cover real estate, title and homeowners' insurance services.
By 2020, Better had secured a $4 billion valuation. And this led to rumors of a Better.com IPO in the near future.
In April of 2021, the company raised $500 million from Japanese investment conglomerate SoftBank (OTC: SFTBY), which upped their valuation to $6 billion. A month later, Better announced plans to go public via a SPAC merger with Aurora Acquisition Corp (Nasdaq: AURC).
"This transaction is the beginning of an amazing new chapter in Better's history," Founder and CEO Vishal Garg said in the announcement. "This transaction provides investment capital to accelerate Better's growth and support our mission to make homeownership simpler, faster, more affordable and more accessible for all Americans, and eventually everyone else.
The original plan was to go public before the end of 2021. This didn't happen. And it seems to be largely due to controversies, lackluster earnings and eventual layoffs. Now, the Better.com IPO is back in the headlines after a recent filing to the SEC made it clear that the company is planning to move forward with the SPAC merger. But what caused the delay in the first place?
Better.com in the News
Better has had a difficult time since its original merger announcement. In fact, it can't get much worse. Better shed close to 60% of its employees and posted losses of $304 million in 2021. This includes a controversial layoff of 900 employees via a Zoom call that led to public outrage. And the controversy continues to pile on.
CEO Vishal Garg has been criticized for his leadership and the company is also facing a probe by the SEC for potentially misleading investors. A lawsuit by former executive Sarah Pierce alleges that Garg misled investors when trying to go public via the SPAC merger. And this isn't going to help the Better.com IPO in the slightest bit.
Nevertheless, the company is moving ahead with its initial public offering. And it's sure to be a hot topic of conversation amongst investors during this difficult time within the stock market.
Investing in IPOs
IPO investing can produce massive returns if you do your research and make wise investment decisions. However, there is always additional risks to consider. IPO prices are usually inflated in the early going due to media hype and public interest. These prices eventually come back down to Earth. That's why it's so important to stick to your investment plan and ensure the balance of your portfolio.
For more IPO insights and investment trends, you may want to consider signing up for an investment newsletter. These daily e-letters are filled with expert stock analysis and tips for investors of all experience levels.
Due to rising inflation and fears of a recession, the stock market is facing major volatility and growing uncertainty. Yet, the Better.com IPO is still in the works. And the company is looking to move on from its disastrous end to 2021. This is a controversial company that is sure to make more headlines in the coming months. Keep a close eye on Better.com as it tries to recover its reputation before its eventual public debut.
---