Crypto
BICO Crypto: Making a Biconomy Coin Price Prediction
BICO crypto, also known as Biconomy, has had one heckuva week. Big ups and downs are never out of the norm in the crypto world. But even by typical crypto standards, the rapid rise and fall of its value has investors taking notice. However, we need to look back a few more weeks to make sense of it all. And that should help give us a better idea as to which direction BICO crypto will be going in the long-term.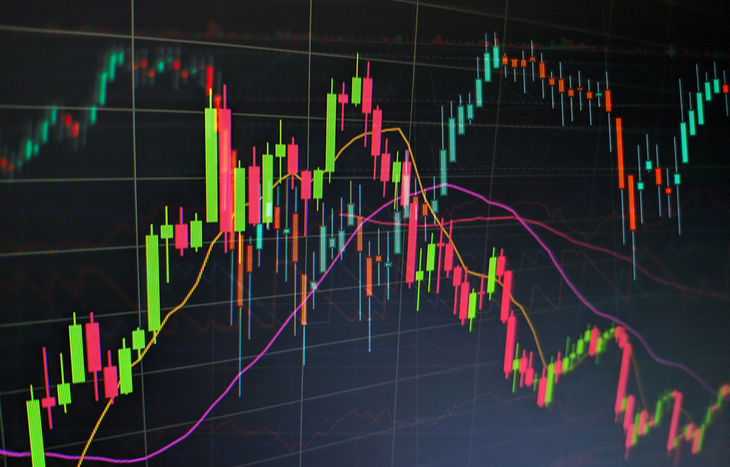 This past October, Biconomy raised more than $11 million while completing the public sale of its native token, BICO. This is noteworthy because the sale brought in more than 12,000 new token holders to the Biconomy community. On top of that, an estimated 850,000 people registered for the sale on the exchange CoinList. That was, to date, the largest waitlist ever on CoinList. So suffice to say, there was a lot of interest and excitement.
Fast-forward to the beginning of December, and BICO crypto earned another notch on its belt. It was listed on the much larger and more popular exchange Coinbase. This turned out to be a big opportunity for those that got in early via CoinList. This new listing turned into another buying frenzy. And that pushed up the value of BICO. And naturally, a lot of early investors took the opportunity to cash in.
After hitting a peak of more than $21 on December 1, sellers sold en masse. And that drove down the price by more than 67%. But don't count it down for too long. All of that early excitement won't stay at bay forever.
BICO Crypto is Trading at a Bargain Right Now
Much of the crypto community seems to be divided into one of two camps. In one, there are those excited about the opportunity to make money. In the other are the folks excited about the underlying technology. At this point, it's safe to say most of the traders looking to make a quick buck are out of BICO crypto.
The remaining holders amount to those that are excited about what the Biconomy network has going for it. And that makes for a bullish Biconomy price prediction…
BICO crypto is an Ethereum token that powers the Biconomy network. This network is gearing up to connect users to any decentralized application across multiple chains. And it hopes to be able to do so for lower-than-average fees. While this isn't the first network with such a goal, it looks likely that Biconomy could play an important role in simplifying the Web 3.0 user experience. And BICO will be used to pay for network fees.
As of right now, Biconomy has three products it offers to blockchain developers. The first is Gasless. This allows DeFi applications to pay gas fees on behalf of its users. Its second offering is Forward. This offers users the ability to pay gas fees either by way of stablecoins or ERC-20.  And lastly, there is Hyphen. This project hopes to act as a cross-chain pipeline that allows developers immediate value transfers between Ethereum and other second level blockchain networks, such as Polygon.
If all this sounds complicated, that's because it is some pretty heady stuff. But because Biconomy has been working on this for a couple of years, that could put it in the driver's seat of how Web 3.0 will operate. And that bodes well for BICO crypto.
Biconomy Coin Price Prediction
Now that the short-timers are out of BICO crypto, volatility should go way down… Well, comparatively speaking that is. Going forward, this token will surely see ebbs and flows, but it's likely to do so in a way more correlated with the rest of the big coins.
A seller's market tends to affect the price of Bitcoin, Ethereum, Litecoin and scores of others. When one dips, so do many others. At the same time, when the bulls come out to buy the dip, they tend to raise scores of various coins at the same time. And that's likely to be the case for BICO as well moving forward.
However, should Biconomy's suite of products gain adoption in the coming months and years, BICO is likely to start outpacing the gains of those larger coins mentioned above. While we don't expect that to happen overnight, it does seem likely in the long-term. It's likely that BICO will remain around the $7 mark for the remainder of the year and into next. So it's doubtful there's reason to hurry into a position. But as the ideas behind Web 3.0 start to come into focus, we anticipate BICO crypto to at least double over the next year.
While this might not sound great for those who bought in at the height of the Coinbase frenzy, it still looks appealing as a long-term hold. And those that embrace the underlying technology will likely be rewarded in the next few years.
The Bottom Line on BICO Crypto
If you don't get in on the CoinList sale, you missed out on the chance to turn a quick profit. But for those with a little patience, BICO is selling near the bottom of where it's likely to go. And as adoption of Biconomy's products grow, so too will the value of BICO. But those 300% whipsaws in value are most likely a thing of the past.
Looking for more investment opportunities in the crypto space? Crypto expert Andy Snyder has recently uncovered what he believes to be the next-generation of cryptos. These, he believes, will shape how data is stored, how we interact online and how blockchain technology will evolve as a useful tool. If you'd like to learn more, all you have to do is enter your email address in the box below to sign up for Andy's Manward Financial Digest e-letter.
---
Matthew Makowski is a senior research analyst and writer at Investment U. He has been studying and writing about the markets for 20 years. Equally comfortable identifying value stocks as he is discounts in the crypto markets, Matthew began mining Bitcoin in 2011 and has since honed his focus on the cryptocurrency markets as a whole. He is a graduate of Rutgers University and lives in Colorado with his dogs Dorito and Pretzel.