Investors looking for biotech stocks to buy have no shortage of options in 2021. Thanks to the pandemic in 2020, the biotech sector has exploded with growth and investor interest. That said, biotechs still maintain a notorious reputation for uncertainty. They're often regarded as boom or bust investments in their early stages. It's why more risk-averse investors have turned to biotech stocks in 2021. 
Blue chip stocks are well-established companies with a record of growth. In the world of biotechnology, these companies also have plentiful pipelines and patents to sustain their revenue. They're an appealing investment at a time when the biotech sector as a whole has momentum behind it.
Here's a look at five blue-chip biotech stocks worth buying in 2021. They're not all strictly biotech companies, but their presence within the sector makes them attractive buys for this year and years to come.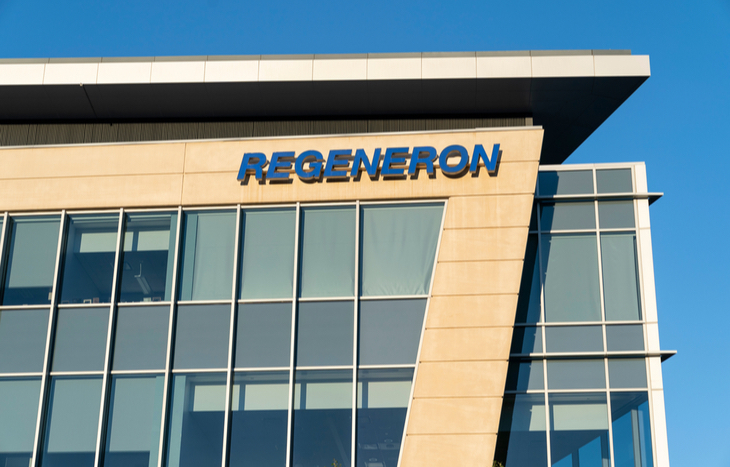 Best Biotech Stocks to Buy Right Now
1. Amgen
One of the world's largest independent biotechnology companies, Amgen (Nasdaq: AMGN) has a balance sheet that's nothing short of stellar for a biotech. It has a market cap of $140 billion and pays an almost 3% dividend yield. The balance sheet features rising revenue from the company's strong portfolio of drugs. 
Amgen is a big player in biotech that continues to get bigger. Not only is it fostering a strong pipeline of drugs, it's also acquiring assets. Most recently, it acquired Rodeo Therapeutics Corporation to bolster its inflammation pipeline. The company emphasizes sustaining its success, and continues to prove it via its balance sheet maintenance and ongoing expansion. 
2. Biogen
Biogen (Naadaq: BIIB) is in an exciting segment of the biotech industry. The company is just months away from pending FDA approval of its Alzheimer's disease therapy, Aducanumab. Pending approval, the company's stock price could take off after remaining relatively flat so far in 2021. Biogen's pipeline is also set to produce Bimekizumab, a drug for psoriasis treatment that's expected to have fewer serious side effects than similar drugs. 
If Aducanumab and Bimekizumab both win approval, analysts estimate sales of $1 billion within five years, making Biogen's prospects quite lucrative. And while the stock has underperformed lately, it's important to remember that that company's balance sheet is rock solid. A P/E ratio of 11 suggests that it's currently undervalued. 
3. Gilead Sciences
Gilead Sciences (Nasdaq: GILD) had a major win in 2020 with the development of remdesivir, it's highly successful COVID-19 antiviral cocktail. Best of all, despite taxpayer funding toward the development of the drug, Gilead retains the patent. This unexpected revenue stream is a welcome surprise for the company and shareholders. Coupled with stable financials over the past five quarters and a 4% dividend, the company is a clear and present blue-chip contender. 
Unfortunately, even for a blue-chip, the stock hasn't performed all too well over the last five years. Nevertheless, it seems as though it's been biding its time to shine again. There's a strong pipeline of drugs for inflammatory conditions, oncology and viral diseases—all at various clinical stages. The company has also announced a powerhouse partnership with Merck to create an HIV therapy. 
4. Regeneron Pharmaceuticals, Inc.
A pricier stock, Regeneron Pharmaceuticals, Inc. (Nasdaq: REGN) has all the makings of a biotech that's about to go on a tear in 2021. The company already has a promising new antiviral cocktail in partnership with Roche— REGEN-COV has reduced symptoms and hospitalization stays in its limited rollout under FDA emergency authorization. 
And that's not all. There are dozens of drugs and therapies in the company's pipeline—many in late-stage trials. Regeneron Pharmaceuticals, Inc. has made some big investments into the realm of oncology with its newest drug, Libtayo. The company has tests scheduled through 2021 and 2022 to test its efficacy as a chemotherapy complement for individuals with metastatic basal cell carcinoma. 
For investors looking for a big player to get bigger, the $50 billion market cap for Regeneron Pharmaceuticals, Inc. could look small by comparison at the end of 2021. With a P/E of just 15 on a $50 billion market cap, it's safe to say that this stock may even be on sale. 
5. Seagen Inc.
The smallest biotech on this list, Seagen, Inc. has shown explosive growth since 2019. Its current dip could be a great buying opportunity for investors looking to capitalize on the tailwinds behind biotech. In late 2020, the company inked a $4.5 billion cancer drug development deal with pharma giant Merck. And while the stock price has lagged, it's a strong endorsement investors need to pay attention to. 
The company's pipeline is robust. Most of its marketable drugs are in Stage 2 currently, and will enter Stage 3 later this year. It also has three drugs that drastically improved the company's cash flow in 2020. The outlook for 2021 is bright for a biotech that's already proven itself. 
Investing in Biotech Companies
What makes these companies such promising biotech stocks to buy in 2021? For some, it's their balance sheet and stable, steady cash flow. For others, it's a strong pipeline of drugs in late-stage clinical trials. For still more, momentum from the pandemic has pushed them to new heights. Nevertheless, they're all blue chip biotech stocks for a reason. 
For the latest investment opportunities, sign up for the Wealthy Retirement e-letter below. Wealthy Retirement's Marc Lichtenfeld is a biotech expert with decadds of experience of Wall Street.
If you're looking for stable biotech companies to add to your portfolio, start with any of these five. In fact, they're such good performers, you might already have a position in them!
Read Next: Are Biotech Penny Stocks Worth It?
---