Tech Stocks
Is BlackBerry Stock a Worthy Investment or Meme Stock?
BlackBerry stock is rallying once again as the next push of "meme stocks" has arrived. In fact, it's been a year filled with a social media movement unlike ever before. And companies such as AMC Entertainment (NYSE: AMC), BlackBerry (NYSE: BB) and GameStop (NYSE: GME) have been at the forefront of this charge. Let's take a look at how this social media frenzy has played a role in BlackBerry's share price and its future outlook.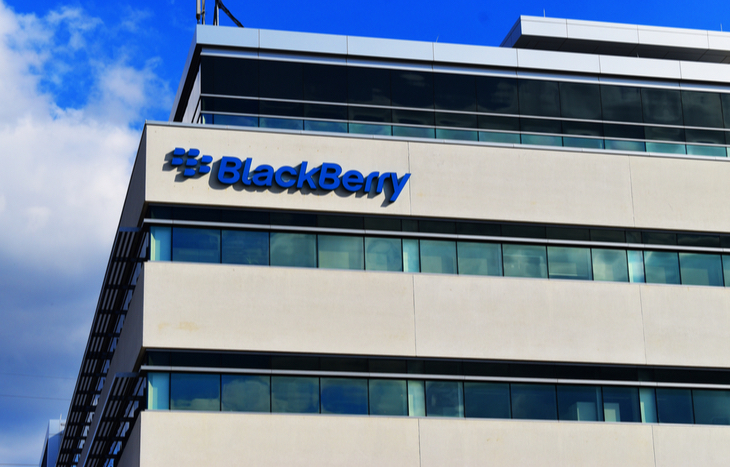 BlackBerry Stock History and Background
BlackBerry is known for its smartphone battle with Apple (Nasdaq: AAPL) and Android in the late 2000's. However, the tech company was muscled out of the space in the early 2010's. Apple is the king of the smartphone industry, while Android is owned and operated by Alphabet (Nasdaq: GOOG), the parent company of Google.
As you can see, it's clear why BlackBerry struggled to maintain a foothold with its once popular smartphone. And as a result, the company completely transitioned into producing enterprise software and services by 2015.
So how did this affect BlackBerry stock over the years? Well, BlackBerry went public in 1997 on the Toronto Stock Exchange (TSX) for a closing price of $8.25. At the time, it was known as Research in Motion. Two years later, the company began trading on the Nasdaq for less than $2 a share. And in 2017, BlackBerry started trading on the New York Stock Exchange (NYSE), closing on its first day at $11.39.
During its smartphone's height of popularity in 2007 and 2008, BlackBerry was trading well above $100. Specifically, it reached an all-time high of $147.55 on June 19, 2008.
However, these rising share prices quickly fell off once the race for smartphone supremacy was lost. By 2009, BlackBerry stock was trading below $60 a share. It fell below $10 by 2012 and has struggled to regain any momentum ever since.
BlackBerry has fallen out of the public spotlight until the recent social media movement for "meme stocks" hit the market. The surge led to a multi-year high of $28.77 in January of 2020 before falling back into single digits the following month. It's now on the rise again, but will it last?
Is BlackBerry a Worthy Investment?
BlackBerry stock is on the move and it's currently trading just below $15. This is largely due to the "meme stock" frenzy along with AMC and GameStop. But that doesn't mean you should write-off BlackBerry as a potential investment.
Believe it or not, BlackBerry is coming off a great year in which it announced a major collaboration with Amazon Web Services. This led to the launch of BlackBerry IVY, an automobile software that may revolutionize the industry.
In addition, BlackBerry has begun making headway as an unlikely competitor in cyber security due to recent innovations. If the company continues to impress, it may continue to rise no matter what the meme community is up to. Therefore, you may want to consider adding BlackBerry stock to your portfolio as a long-term play.
Investing in Meme Stocks
Social media-fueled investing has received mixed reviews by seasoned investors and financial analysts. Overall, most experts consider this social media movement to be reckless and concerning.
Yet, Blackberry has long-term potential outside of its current position as a meme stock. The company's recent partnerships and software advancements have many analysts giving the stock a bullish outlook.
And you can find more trending tech stock picks by signing up for the Trade of the Day e-letter below. The experts at Trade of the Day provide daily investment opportunities, stock insights and research unlike anywhere else.
It doesn't seem like the "meme stocks" community is going anywhere anytime soon. However, BlackBerry stock may be a great addition to your portfolio once you consider their recent financial results, innovations and market projections.
---
Corey Mann is the Content Manager of Investment U. He has more than 10 years of experience as a journalist and content creator. Since 2012, Corey's work has been featured in major publications such as The Virginian-Pilot, The Washington Post, CNN, MSNBC and more. When Corey isn't focusing on Investment U, he enjoys traveling with his wife, going to Yankees games and spending time with his family.