The BlueCity Holdings IPO was filed in June 2020. After a wave of IPOs brought the IPO market back, BlueCity hopes to join in the success. Technology IPOs in the past year returned 59%. Now investors are looking to invest in BlueCity stock.
But is BlueCity a good investment? Here's what we know…
BlueCity Holdings IPO: The Business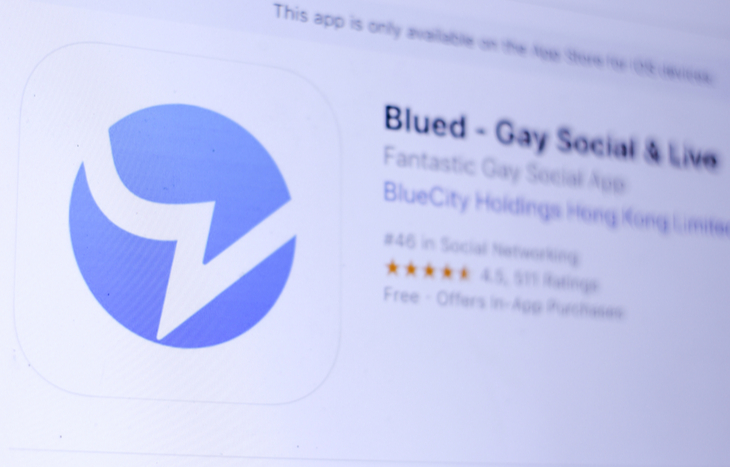 Policeman Baoli Ma founded an LGBTQ online forum called in 2000. The forum was called Danlan.org. For the next 11 years, he promoted social awareness and connectivity in the LGBTQ community. He also promoted HIV awareness and prevention. In 2011, Ma resigned from his career as a police officer. He then founded BlueCity and launched its app Blued in 2012.
Ma stated:
We are more than just a social network or a live streaming platform. Social interaction, an innate human need, is our point of entry to serve the LGBTQ population. However, we do not stop there; we are excited to leverage this platform to establish connections among people, content and services. We offer our users a safe and secure oasis to satisfy their needs for social networking, information sharing, entertainment, health and wellness, and parenthood that have not been fully addressed by the general commercial environment of the wider society… 
Everyone is equally entitled to high-quality, tailored, friendly and discrimination-free commercial services.
Blued gives users a wide LGBTQ platform. BlueCity offers membership services, streaming content, men's health services and Bluedbaby. Bluedbaby is a service to help LGBTQ people in the process of starting a family. The app has more than six million monthly active users (MAU) as of March 31, 2020. And the company hopes to gain more.
That's why the BlueCity IPO is happening now. The company hopes the sale of BlueCity stock will raise the funds needed to expand. But is there opportunity for China's leading LGBTQ platform?
Industry and Market: Company Strengths and Weaknesses
BlueCity designed its app for the LGBTQ population. The company defines this as "the population who identify themselves as part of the LGBTQ community." In 2018, this included about 450 million people. Analysts expect it to grow to 591 million by 2023. This is about 7.4% of the global population. More than 70% of the LGBTQ population lived in Asia or North America in 2014. And that number is expected to grow to 75% by 2023. This is due to an increase in social acceptance.
According to a Frost & Sullivan report, the LGBTQ population has a higher average disposable income. It also tends to spend more compared with the general population. This likely contributed to the rapid growth of the LGBTQ market.
In 2018, the size of this global market was $3.8 billion. By 2023, it's estimated to reach $5.4 billion. BlueCity believes it has an advantage as a leading platform. It's well-positioned to evolve according to its users' needs. This includes updating product features and expanding services.
Among the company's strengths, it also lists:
Strong user engagement and stickiness driven by sense of belonging
Community-centric services
Culture of commitment to corporate social responsibility
Proprietary and tailored technology infrastructure.
However, all companies face challenges and risks. To pursue its market, BlueCity has listed the following risks:
Retaining existing users and acquiring new ones
Sustaining and effectively managing growth
Generating sustainable revenue and profit
Complying with laws and regulations
Creating and developing new products and services
Protecting user data
Keeping up to date with technology.
The company hopes proceeds from the BlueCity IPO will help it achieve sustainable revenue growth. BlueCity plans to expand to reach more of the global LGBTQ market. So let's look at the company's finances.
BlueCity Holdings Stock: The Finances
According to the company prospectus, there are four ways it gets revenue:
Live streaming services
Membership services
Advertising services
Family planning and health-related services.
In 2018, the company's total revenue was $71.7 million. Revenue increased to $107.1 million in 2019. And live streaming made up 91.3% and 88.5% of those totals, respectively. For the three months ended March 31, 2019, total revenue was $20.8 million. Live streaming totaled 93.7%. In the three months ended March 31, 2020, total revenue was $29.3 million. Live streaming services made up 86.6% of total revenue.
From 2018 to 2019, total revenue grew 49.3%. And for the three months ended March 31, 2020, the company's year-over-year growth was 40.8%. So it looks like BlueCity is consistently increasing its revenue. BlueCity is also diversifying as membership and health services increase.
However, BlueCity has yet to make a profit. In 2018, the company reported a net loss of almost $20.7 million. That number decreased to $7.5 million in 2019. For the three months ended March 31, 2019 it was $3.8 million. And for the same period in 2020, it was $1.1 million.
On the other hand, the company has no debt. In 2017, BlueCity entered an agreement for a loan of $53.7 million. The maturity date later moved from March 2018 to March 2020. But in November 2019, BlueCity exited the agreement. According to its prospectus filing, BlueCity paid off the principal and interest. This mean proceeds from the BlueCity IPO will not be needed to pay off debt.
To find more details about the company's business and financials, you can find BlueCity's prospectus here.
If you're interested in BlueCity stock, here are the IPO details.
BlueCity Holdings IPO Details
BlueCity priced its IPO on June 7, 2020. The original price range was $15 to $17. On June 8, the stock launched on the market at a midpoint price of $16 a share. The company offered 5.3 million shares to raise $85 million. BlueCity has a market cap of $900 million.
Its stock trades on the Nasdaq under the ticker symbol BLCT. At the end of its first trading day, the stock closed at $23.43. Its first day return was 46.4%.
If you're looking for the latest investment opportunities, Investment U is the place to be. Sign up for our free e-letter below! It's full of useful tips and research from our experts. Whether you're a beginner or an experienced investor, there's something for everyone.
Investors might want to see what market return the BlueCity IPO will give. But the launch of BlueCity stock was a success.
---
Amber Deter has researched and written about initial public offerings (IPOs) over the last few years. After starting her college career studying accounting and business, Amber decided to focus on her love of writing. Now she's able to bring that experience to Investment U readers by providing in-depth research on IPO and investing opportunities.