Reviews
Bryan Bottarelli War Room Review
Bryan Bottarelli is the Technical Options Expert at Investment U. He is also the Founder and Head Trade Tactician of Monument Traders Alliance, a new financial investment service primed to help members make winning trades every single day.
Bryan believes his system for finding profitable trade setups is far superior to any other trading strategy in the world. So let's take a closer look…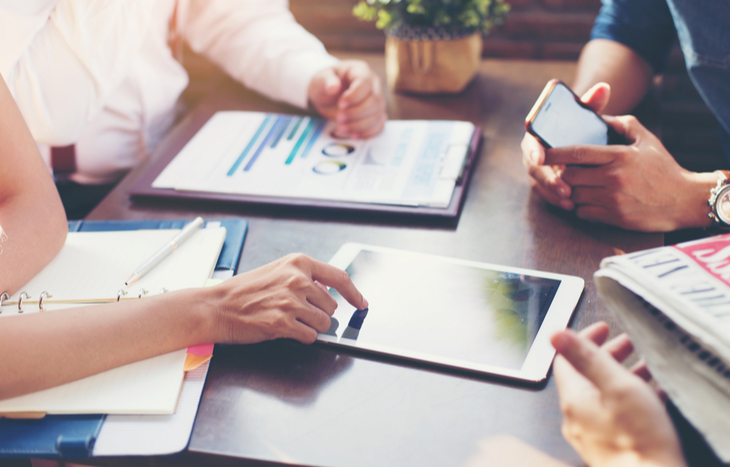 What Do Bryan Bottarelli and The War Room Offer? 
By joining his live trading recommendation service, The War Room Trader, Bryan promises that you'll have the chance to turn $5,000 into a million-dollar portfolio in one year or less. 
Why is Bryan so confident this strategy can double your money over and over again?
It's simple… and mathematically certain.
The gains from Bryan's actual trade recommendations during 2018 – even factoring in the losing trades – could have turned $5,000 into $1.1 million.
It's all thanks to gains like…
Dick's Sporting Goods: 188.76%
Snap: 147.50%
Dollar Tree: 120.88%
eBay: 114.22%
Toll Brothers: 109.52%
Conn's: 107.85%
Corning: 107.08%
Lowe's: 101.19%
3D Systems: 97.30%
Bed Bath & Beyond: 91.40%.
Bottom line: This is one of the most powerful trading systems in the world…
And frankly, it could change your financial lifestyle forever.
For more than a decade, Bryan's track record has given folks a chance to double their money every six trades on average.
And since he's in a trade three days on average, you could double your money every 18 trading days.
That means you could actually double your entire portfolio 14 times this year with just Bryan's trading average.
In short…
This is NOT a typical buy-and-hold, stock-picking research service.
This isn't just boring buy-and-hold investing.
Instead…
Bryan's secret trading method allows you to double… triple… even quadruple your potential profits…
All while risking LESS money…
And making INCOME every single day.
In fact, most days, you could get the chance to make bigger returns than most professional investors and hedge fund managers make all year long.
You'll have Bryan by your side giving you trade recommendations over and over…
And you'll get paid…
Sometimes in a day or two…
Sometimes by noon…
And sometimes in less than an hour.
Take it from some War Room members…
"I've made twice my salary in the last two weeks… kinda hard not to consider The War Room. And I'm still a beginner who is learning…" – Bill L.
"I held WMT, CBOE, GM and MSFT through the night. I then exited for 24%, 39%, 54% and 68% in profit! That totaled up to $3,044 in less than 24 hours. Thanks, Bryan!" – Justin K.
"The process of learning options trading has really opened my eyes. We're not making money on the growth of a company, we're making money on the movement and liquidity of its stock. Money is ALWAYS flowing, regardless of the up, down or stagnant nature of the market at that moment. I've learned so much and continue to learn more. Thanks to this community, big time." – Bob K.
Bottom line…
Bryan's goal is to get you, on average, one winning trade every single day.
His guarantee is that you'll get 252 winning trade recommendations over the next year or he will work for you for free… for another year!
He's that confident in his system – and you can trade it along with him in The War Room.
So if you're ready for the excitement and power of these trades, you'll need to act right away.
To learn more straight from the source, check out The War Room by clicking here.
You can also sign up for the Investment U e-letter below. It's packed with investing insight.
---