If you've been following the stock market this past year, you're well aware of the rise of "meme stocks." These are investments that have high retail social media support. The latest company to be labeled a meme stock is Camber Energy (NYSEAMERICAN: CEI). Camber Energy stock is on an absolute tear, climbing over 325% in the past month.
Meme stocks tend to rally when they have a high short interest. Information from Finviz shows CEI stock currently has a nearly 25% short float. The high short interest shows investors are betting against the company.
On the other hand, retail investors are piling into these heavily shorted investments. The buying pushes prices even higher as a result.
The real question will be can Camber Energy sustain the rally? Meme stock rallies tend to rapidly gain value and then fade back after.
Let's see what it will take for Camber Energy stock to continue climbing.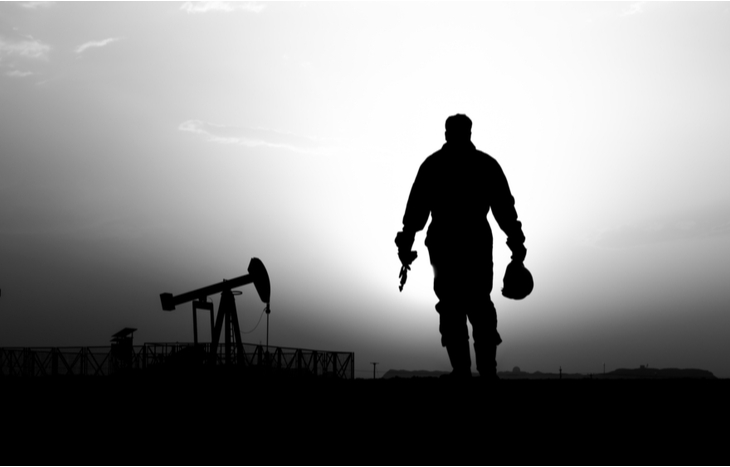 Recent Camber Energy Stock Developments
Camber Energy is a Texas-based energy company operating gas and oil fields. The company is focused on diversifying its products to meet consumer needs. Therefore Camber Energy is making the necessary adjustments to position itself for future growth.
1.     Viking Energy Merger
Arguably, the biggest event impacting CEI stock price is the merger with Viking Energy. The move gives Camber Energy access to 145 new oil and gas operations. Camber Energy's most recent investment in the company gives it over 60% ownership.
As a result of the merger news, Camber Energy stock spiked. It briefly rallied from under $2 a share to over $3. This may not seem like much, but 40% in a few days is significant.
In addition, over 60.5 million shares were traded on February 18th. For comparison, the previous day only saw 5 million shares exchanged.
2.     $15 Million Investment
In July, Camber Energy announced it was receiving a $15 million investment. The new funds can be used for new investments. James Doris, CEO, had this to say:
"These transactions serve as significant catalysts for advancing Camber's growth initiatives." Before adding, "We are excited about the Company's future and remain focused on forging a path toward profitability…"
For a company looking to grow, a $15 million boost can go a long way…
3.     Simpson-Maxwell Acquisition
Yet another acquisition to fuel growth. This time Camber Energy is buying a majority stake in Simpson-Maxwell. With over 80 years of experience, the energy provider is an excellent fit for the growth strategy.
As a result of the investment, Camber gains access to over 4,000 contracts.
4.     Reverse Stock Split
This past year, stock splits have been a big storyline with companies like Apple (NASDAQ: AAPL) and Tesla (NASDAQ: TSLA) splitting.
However, the stock split for Camber Energy looks slightly different. Instead of splitting to bring down the stock price, it did the opposite. In other words, investors receive fewer shares, but they are worth more.
The stock split was 1 for 50. Meaning for every 50 shares you own, you now own one. But, the shares will be worth the same value in the end. Camber Energy did so to meet the NYSE listing requirements.
Camber Energy Stock Analysis
Despite the recent string of positive news, Camber Energy's stock performance is poor. A series of stock splits over the past few years has kept the company listed. However, during that time, CEI stock price has lost nearly all of its value.
Fundamentals
First and foremost, according to Camber Energy's latest financial filings, the company is still not profitable. In addition, the energy company failed to file its quarterly report for Q3 2020.
The company mentioned accounting issues relating to its investments. However, looking ahead, Camber Energy has a big opportunity ahead of it.
With Viking Energy's latest agreement, the company gains exclusive IP rights. More importantly, the intellectual property is relating to the ESG Clean Energy System. The move can help Camber and Viking transition to cleaner energy systems. In other words, the future of renewable energy.
Clean energy efforts accelerated in 2020, growing 45% last year alone. If Camber Energy can take advantage of the new technology, it can put itself on a path towards profitability.
Valuation
Another thing to consider is Camber Energy's value. Seeing as though the company is not yet profitable explains why the stock is trading for pennies.
CEI's stock price is currently $1.59 per share. But it may seem stretched when you consider the Camber Energy stock is up over 325% in one month. For the past two weeks, the stock has bounced between $1.42 – $1.82. With that being said, it seems to be consolidating until the next big event.
Penny stocks come with risks of their own. Since the prices are low, they can fall subject to manipulation in some instances.
Camber Energy Stock Forecast: Can the Growth Strategy Pay Off?
To sum things up, Camber Energy is proving it's on a mission to diversify and jumpstart growth. Viking energy brings the company $40.27 million in revenue in 2020, for instance. But will the moves be enough to reward Camber Energy stock shareholders?
Most importantly, Camber Energy needs to get back on track with the NYSE. If they fail to do so, they risk being delisted.
When the company reports, we can get a glimpse of how the growth strategy is working. So far, it's made several investments that can pay dividends. With the acquisitions, Camber Energy is aiming to diversify and increase value for investors.
Investors have a lot of information to process as the company is transitioning. On the one hand, you have an energy company looking to grow. On the other hand, it's still losing money and needs to show more for investors.
If the company can accomplish its mission, investors should reap the rewards. However, if the company cannot meet its listing requirements, it can be at risk of being delisted.
Camber Energy stock is one of the most exciting trends around, with share prices exploding over 300%. If you want to stay ahead of the game, check out our free Profit Trends newsletter. By signing up, you'll get the inside track on energy investing, emerging industries and much more! Sign up today!
---
Pete Johnson is an experienced financial writer and content creator who specializes in equity research and derivatives. He has over ten years of personal investing experience. Digging through 10-K forms and finding hidden gems is his favorite pastime. When Pete isn't researching stocks or writing, you can find him enjoying the outdoors or working up a sweat exercising.